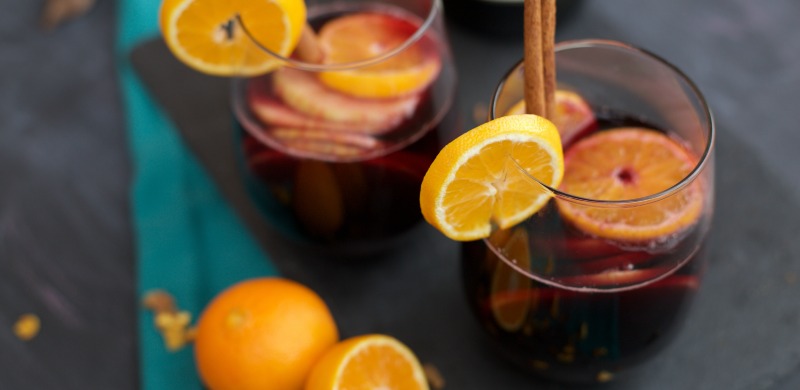 11 Dec

Mulled Wine Sangria Recipe

Hey party people!

Whenever you're entertaining, I always suggest serving a simple pre-mixed drink. It helps simplify everything – how much work you have to do beforehand and your budget. Since we're in the midst of the Holiday season, here's a perfect drink recipe to serve at any gathering – Mulled Wine Sangria.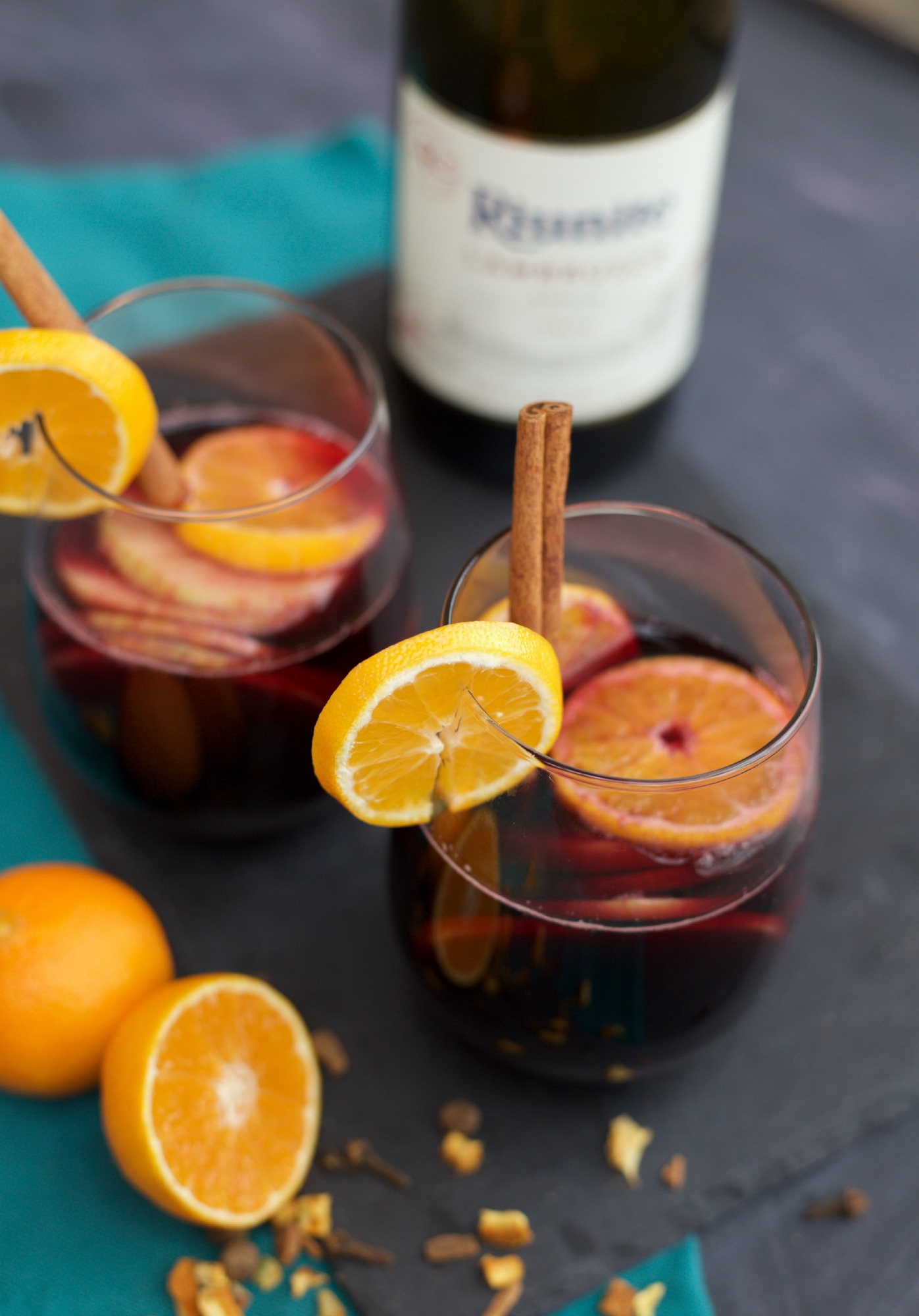 Riunite Lambrusco is the perfect red wine for this recipe. It's made from Lambrusco grapes. Before the age of Ancient Rome, Lambrusco grapes have been growing wild in Northern Italy. Riunite has created an amazing red wine that goes with everything. It has a slight sparkle to it, too. We could all use a little more sparkle in life, right?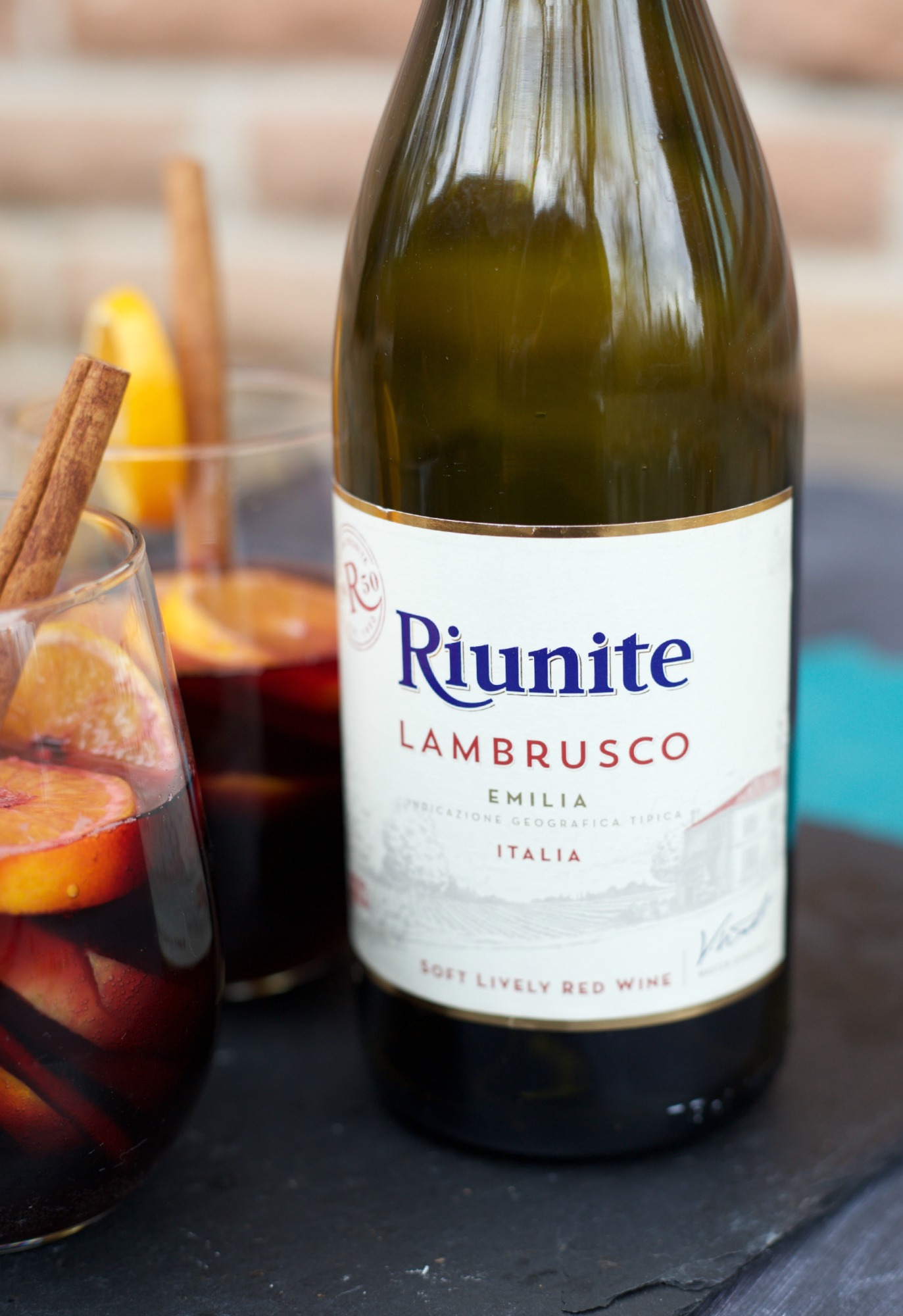 I'm telling you, this sangria is delicious and the perfect thing to serve at your holiday party.
Here's what you'll need to create this drink:
Riunite Lambrusco Wine (1 750ml bottle)
Mulling Spices (2 Tablespoons)
Sugar (1 tbsp)
Orange Slices
Apple Slices
1| Measure out 1 1/2 cups of the 750ml Riunite Lambrusco Wine bottle & pour into a saucepan.
2| Begin to simmer with 2 tablespoons of mulling spices, using a strainer, and the sugar.
3| Simmer for 10 minutes.
4| Take the wine off the stove and combine with the rest of the bottle.
5| Add some orange and apple slices. Refrigerate and serve cold.
Garnish with some orange slices and cinnamon sticks. Your guests will love this festive drink!
I must say, move over champagne, this Riunite Lambrusco has got my attention. Relish! Visit www.Riunite.com for more amazing recipes.
Party on! Please Drink Responsibly!
"Disclosure: This post was sponsored by Riunite through their partnership with POPSUGAR. While I was compensated by POPSUGAR to write a post about Riunite, all opinions are my own."