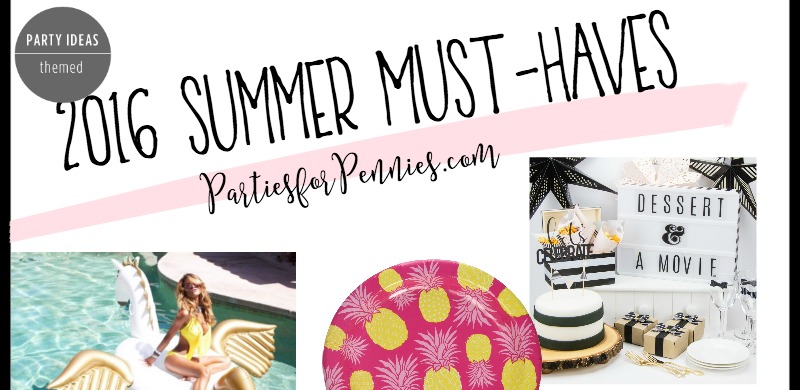 01 Jun

2016 Must-Have Summer Entertaining Accessories

Hey party people!

Did Memorial Day weekend get you in full SUMMER mode? Did it have you dreaming of vacation and drinks with little umbrellas? It sure got me all pumped. I wanted to share some Must Have Summer Entertaining Accessories that I have been eyeing for this summer! I've picked out several floaties and I can't decide which one to get. Maybe you can help me?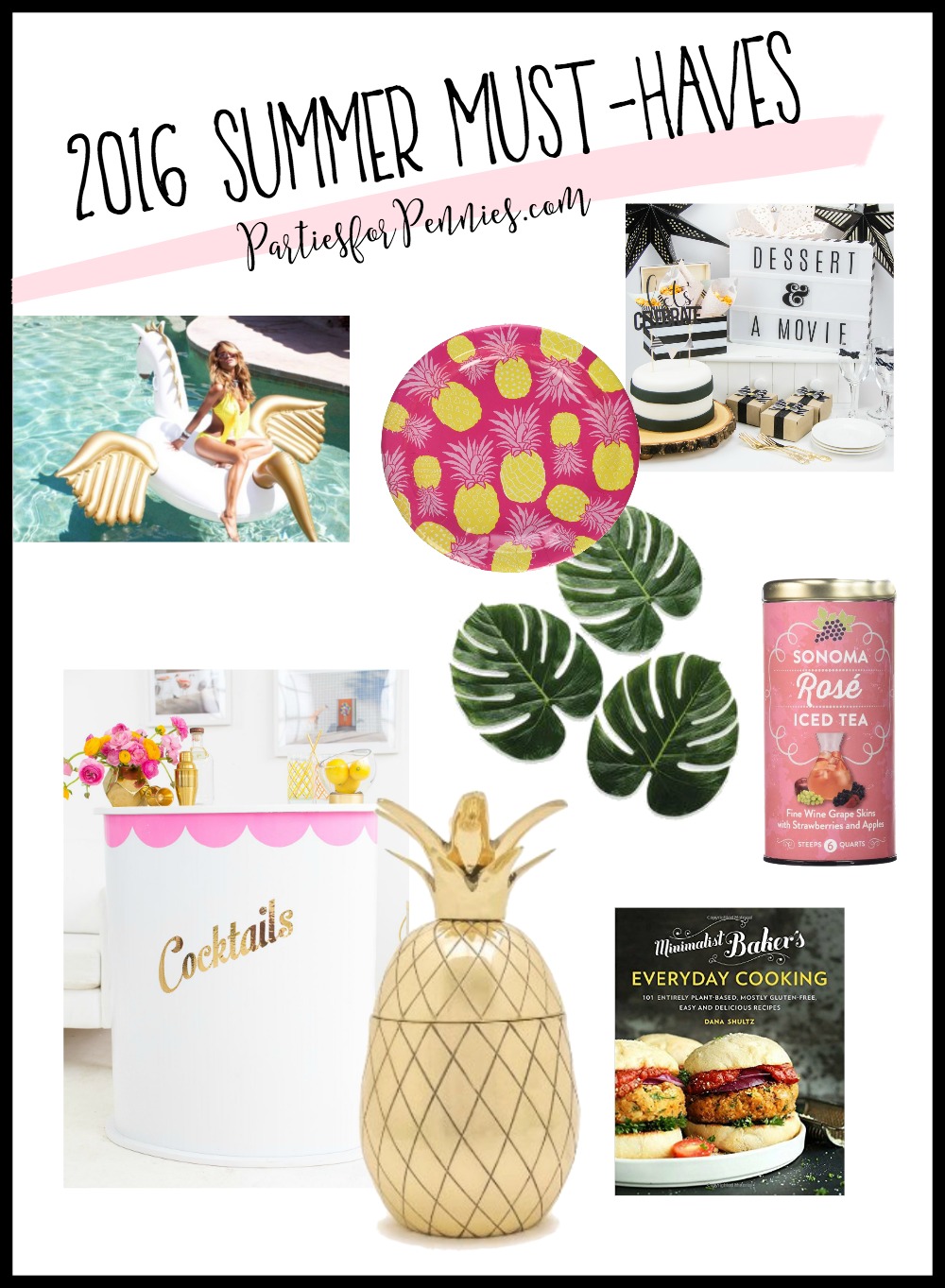 (From Top to Bottom, Left to Right)
1| Giant Pegasus Float – How gorgeous is this float?? I'm a little scared I'd start acting like royalty and demand my pool boy (aka my husband) to bring me pina coladas and veggie chips (don't judge…it's my fantasy ;p). I really do want to get a float for our vacation this summer. Here are some more I have my eye on, which one do YOU like the best?

Doughnut Float | Pink Flamingo Float | Unicorn Float
2 | Pineapple Plates – These are paper! Aren't they so fun?! Turn a simple dinner outside on the patio into a fun party with these suckers…and you don't have to wash them!
3| Marquee Light Box (example – from Heidi Swapp) – After lusting after so many instagram shots with these light boxes, I've got to get my own. There's just no fighting it now. Add these to a bar cart with the drink special and you've got a really fun party accessory!
4| Palm Branches – These are so simple and so affordable, but can turn a plain table into a tropical paradise! Add these to the table in place of placemats. Wouldn't they look great under the paper pineapple plates??! You could also add these to a vase as a quick and easy centerpiece.
5| Portable Bar (Picture & DIY via Sugar & Cloth) – I bought a retro bar awhile ago, but sadly had to get rid of it because it just took much space in our garage. Wish I had just DIYed this one so I could store it easily! You could use it for SO many different parties.
6| Gold Pineapple Tumbler – My hope this summer is you will see me floating on my white and gold pegasus, sipping my ice cold drink from this gold pineapple tumbler. 🙂 Wanna join me? These are not only really fun to add to your summer entertaining staples, but add a beautiful bunch of flowers and you've got a fabulous centerpiece.
7| Rosé Tea – Have you ever seen anything so cool??! It's tea that's non-alcoholic BUT tastes like Rosé! If you have a friend that is pregnant…buy this for them right now. They will thank you! I can't wait to buy this and offer ice cold Rosé tea to my guests!
8| Minimalist Baker's Cookbook – If you've been reading Parties for Pennies for awhile, you know that I'm gluten free and usually eat very healthy. I'm obsessed with the Minimalist Baker's blog and cannot WAIT to get her cookbook! I've made a couple things from her blog and they were amazing! With so many people with different allergies, it's great to have some great healthy appetizer, dessert, and entree recipes!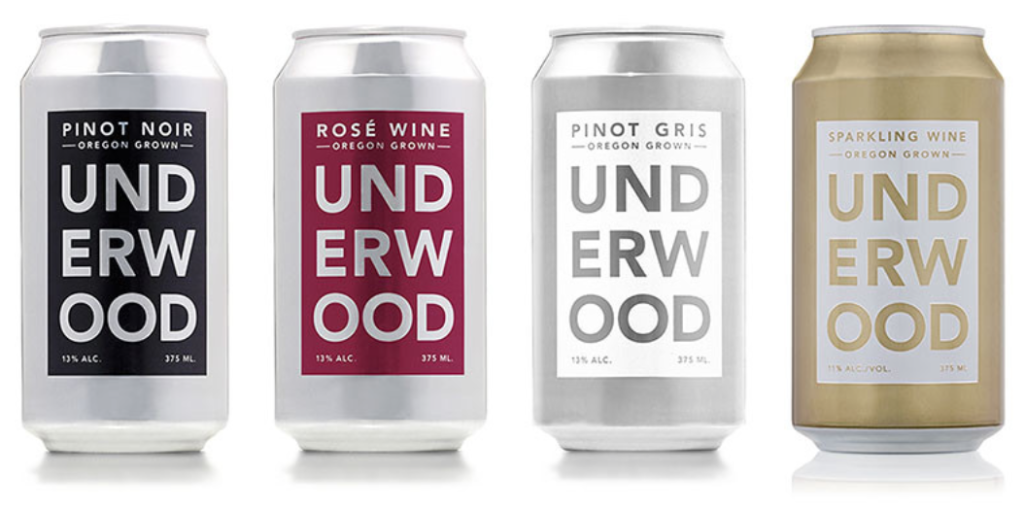 And here's one more thing I'm obsessed with – Rosé in a Can!
Oh yes. They have a ton of different wines, too! I love this, especially for the summer! Perfect for outdoor cookouts, a day on the lake, floating down the lazy river, or even outdoor concerts.
So what do YOU think? What are your favorite summer must-haves?? What have YOU been eyeing?
Happy Summer & Party on!