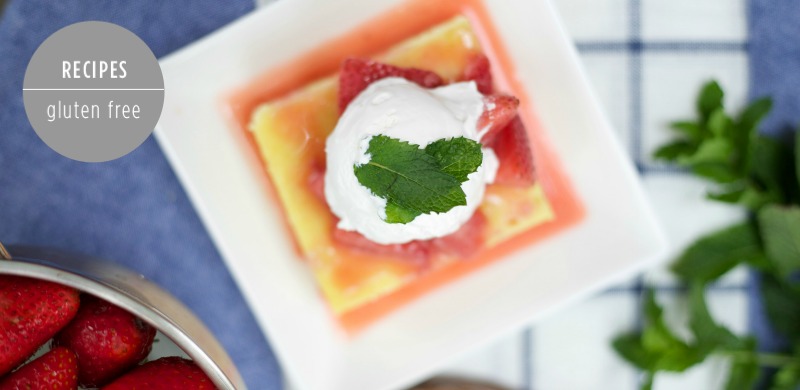 01 Jul

Not Your Momma's Strawberry Shortcake – Gluten Free Pound Cake with Vodka Strawberry Sauce

Hey party people!

Are you getting excited for the 4th of July this weekend? The fireworks, watermelon, cookouts, pool, lake, sun-kissed face, the cute 4th of July tank tops, and Gluten Free Pound Cake with Vodka Strawberry Sauce…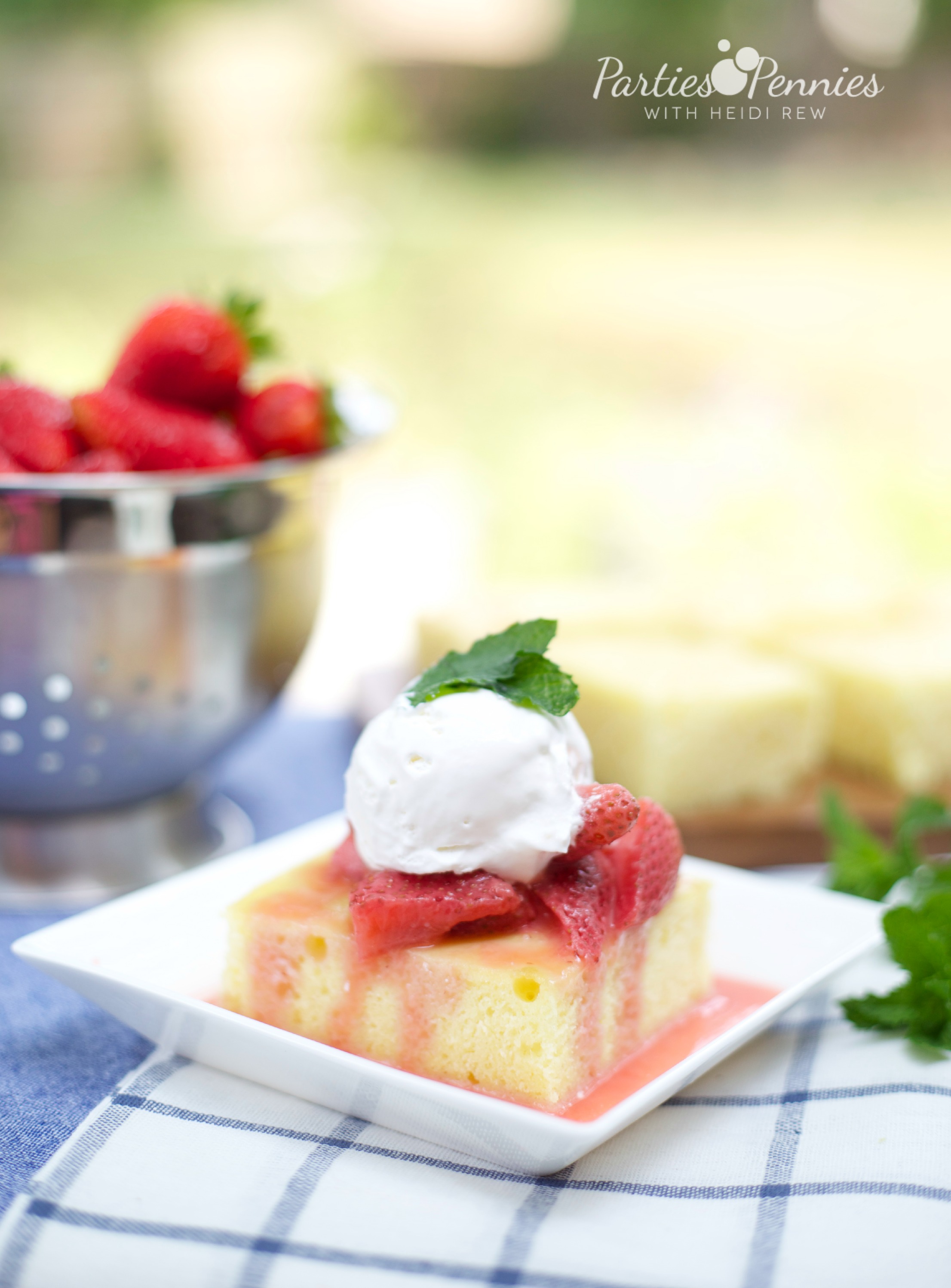 It's not your momma's strawberry shortcake, that's for sure, but one you should add to your 4th of July menu.
This is a GLUTEN FREE POUND CAKE topped with VODKA STRAWBERRY SAUCE. The gluten free pound cake is actually really easy to make because you use a cake mix. It comes out so dense and flavorful!
The strawberry sauce is what makes this, though. You can make it without the vodka and it will still taste delicious. The vodka just brings out the flavors more.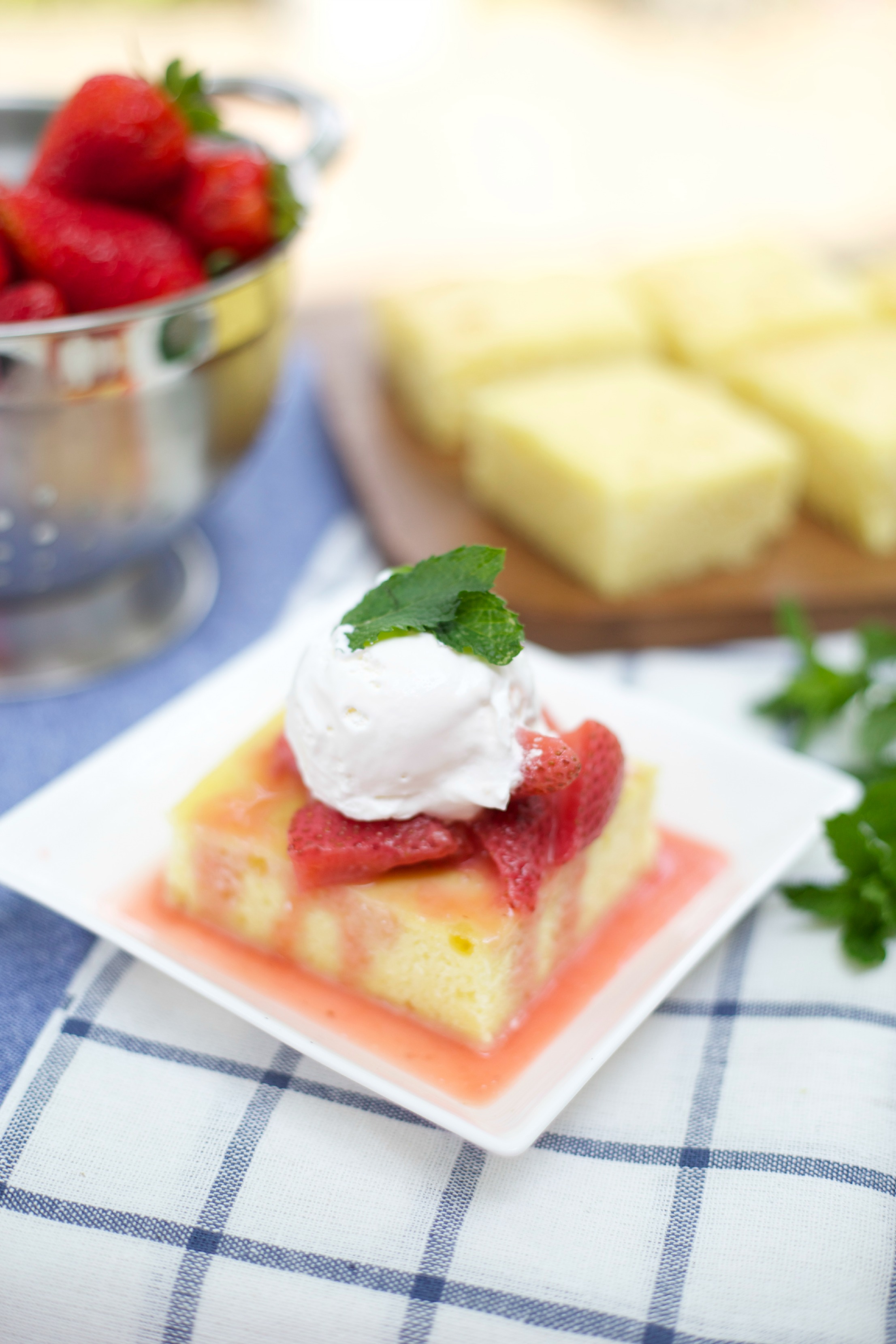 Gluten Free Pound Cake with Vodka Strawberry Sauce
2015-06-30 16:12:01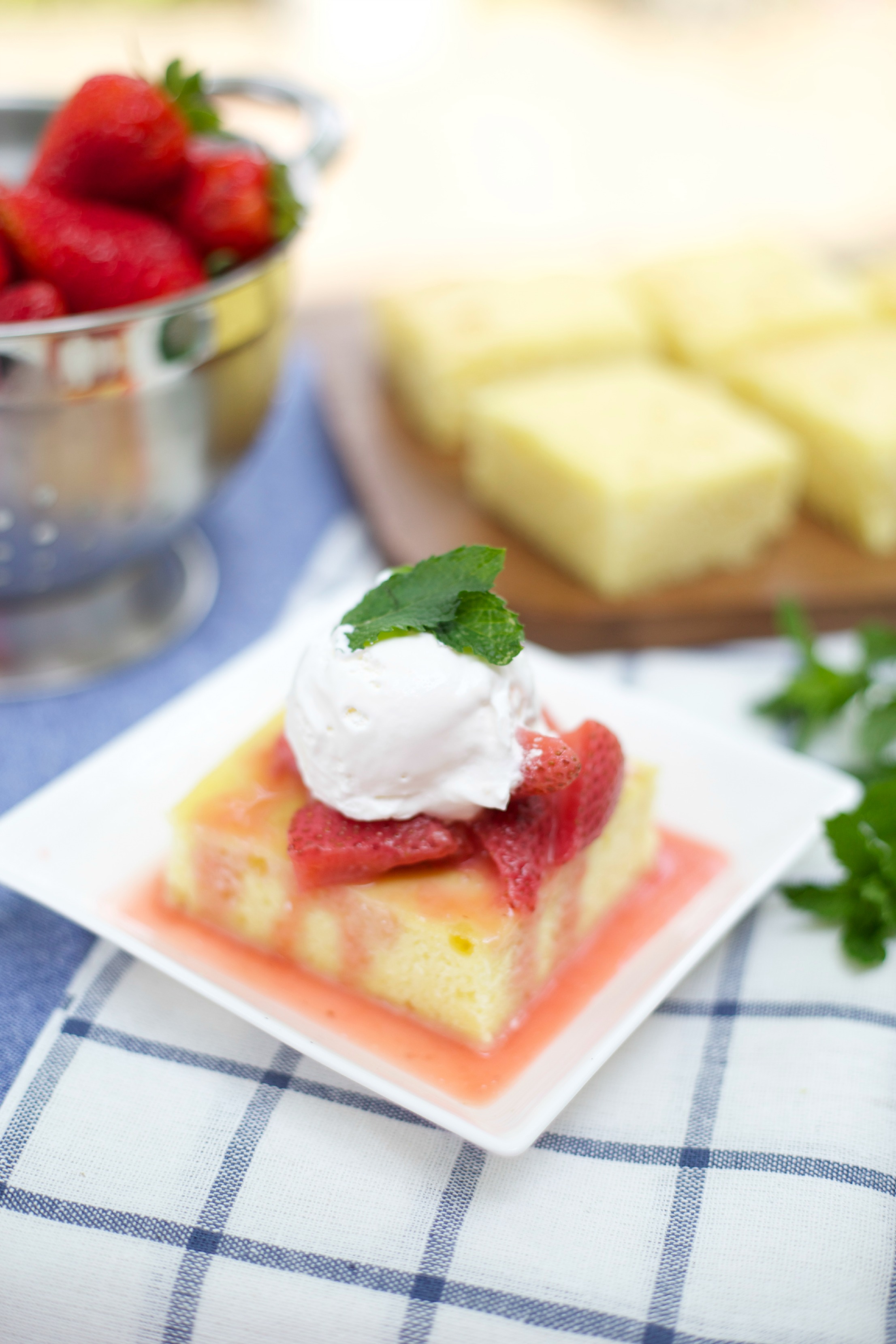 Serves 12
Enjoy a perfect summer gluten free dessert topped with warm vodka strawberry sauce!
Gluten Free Pound Cake
1 package gluten free vanilla cake mix (I used Betty Crocker)
1 package instant vanilla pudding (4-serving size)
5 eggs
1 cup buttermilk
1 stick butter, softened
Vodka Strawberry Sauce
2 cups fresh sliced strawberries
2 tbs. butter
1/4 cup sugar
2 ounces vodka (check for gluten free options - link in blog post)
Topping
Whipped Cream or Ice Cream
Instructions
Preheat oven to 350.
Grease 13x9 pan.
With a mixer, cream the softened butter in a bowl.
Slowly add the dry & wet ingredients from the "Gluten Free Pound Cake."
Pour into 13x9 pan.
Bake for 35-40 minutes.
While this is baking, begin cutting up your strawberries.
Add the butter to a saucepan on medium heat.
Once it's melted, add the sugar.
Turn the heat to low and stir until sugar is combined and slightly melted.
Be careful not to burn the butter & sugar mixture.
Add in your sliced strawberries. Turn the heat up to medium-low.
Simmer the strawberriers, while stirring, for about 3-5 minutes.
Pour vodka on top and let simmer for just a few minutes.
Once your pound cake comes out of the oven, pour a spoonful of strawberry sauce over individual servins.
Notes
You can create this same pound cake recipe without it being gluten free by substituting a regular cake mix.
You can make the strawberry sauce Non-Alcoholic by omitting the vodka.
Adapted from Wilton & Taste of Home
Parties for Pennies https://partiesforpennies.com/
Since this is a gluten free recipe, you will need to be selective on what kind of vodka you use. Here's a
list of gluten free vodkas.
These vodkas are potato, corn, or grape seed based.
Regarding budget, this dessert is mainly on the low end – about $1/person, if you already have the staples. The vodka is what can add to this dessert. If you want to save money on that end, ask about the sample bottles at a liquor store. You can usually get them for a couple of dollars. This recipe only calls for 2oz, so you don't need much.
Top your dessert with whipped cream or ice cream and it is ready to serve!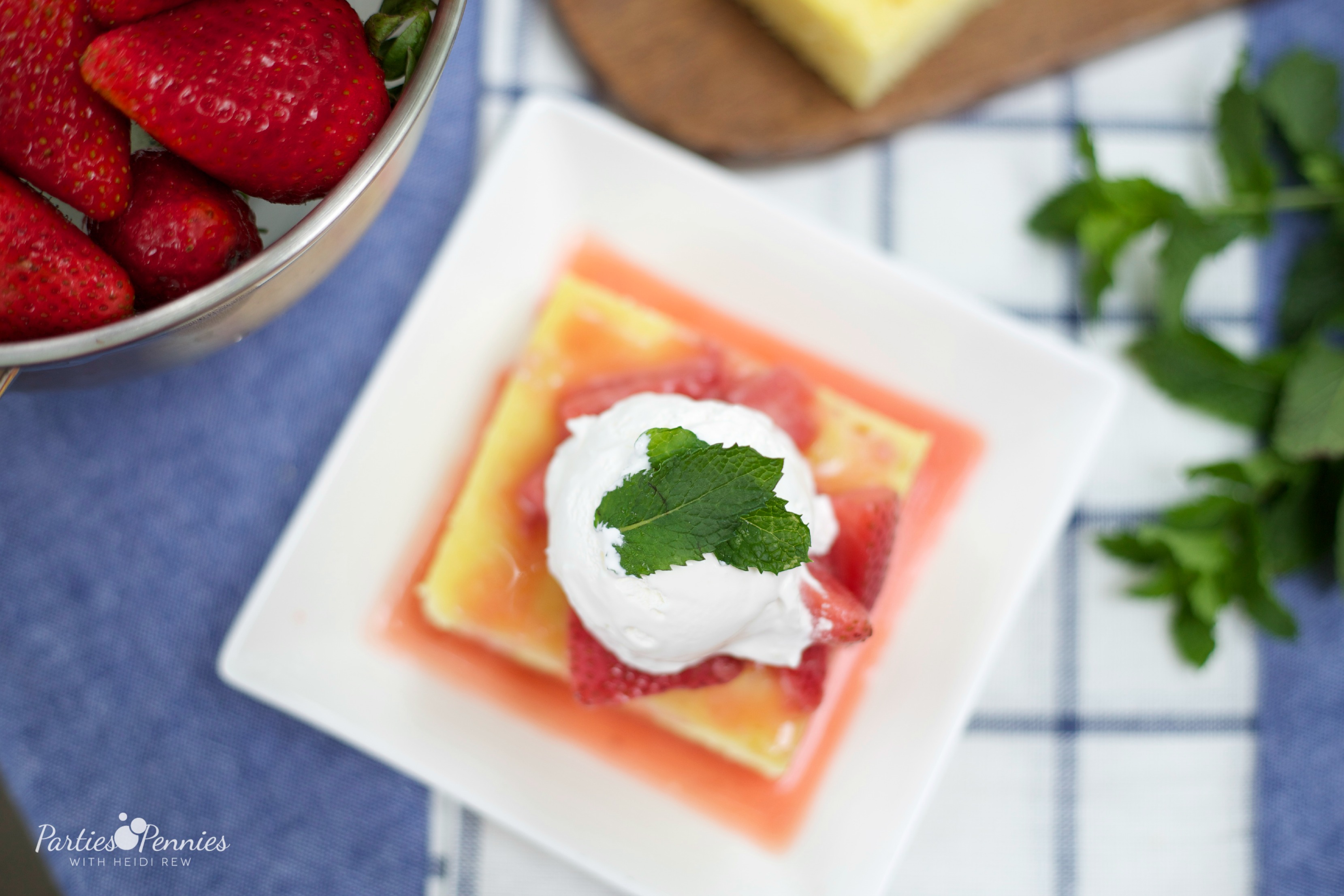 If you're looking for a good Grilled Chicken Marinade, check out the recipe I posted last week.
Enjoy your 4th & party on!