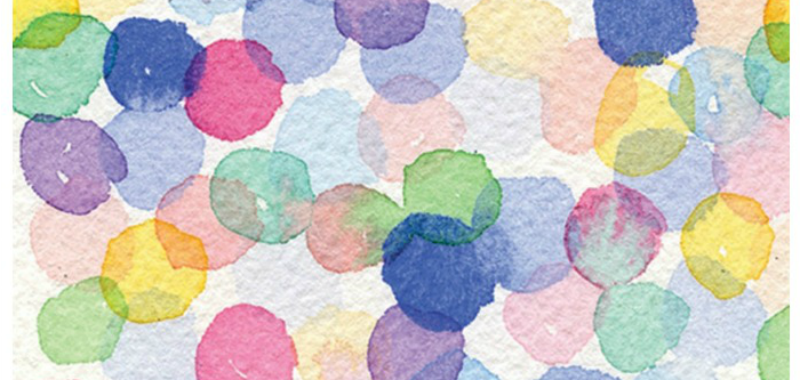 27 Mar

Partyspiration Board

Hey party people!

I promise I will have a fun party project for you this Friday…and it's involving plates. Real intriguing, huh? I'll also be guest posting with some last-minute Easter placecard ideas.

Today, I wanted to share with you a little trick I use to help me plan parties. Sometimes the toughest part of planning a party is getting started. I know. That seems silly. There are times when I think of a great theme but have so many different ideas and directions that it's overwhelming. There are other times I know the colors I want to use but have no idea of a theme or direction.

Enter the PARTYSPIRATION BOARD!
Interior decorators call this a mood board. It's basically a guide. It allows you to visualize your ideas and direction for the party.
This board is for a baby shower I'm throwing this weekend. The theme is, bet you'll never guess, watercolor! There's so many different styles of watercolor paintings that I wanted to settle on the colors and vibe before I started putting all the pieces together.
HOW YOU CAN CREATE A PARTYSPIRATION BOARD:
(1) Determine a Theme or Color Scheme
(2) Browse Pinterest, Google Images, etc for images that go along with your theme/color scheme.
(3) Save any pictures that stand out to your desktop.
(4) Download those pictures to Picmonkey, Kizoa, Picasa, Shape Collage or even just a Word Document (all of these are free…however for certain functions you have to upgrade your account for Picmonkey).
(5) Play around with which pictures you like grouped together. Once you've determined a cohesive collage of party inspiration, save it & use it as a guide.
More specifically, these are the things I try & include in my Partyspiration Boards –
* 2 Different Patterns – You see in the board above, I used dots & stripes.
* 2-3 Color Combinations – There are a lot of color combinations above but not one is dominant so the overall idea is a modpodge of color with crisp white.
* Texture – sometimes determining a certain kind of texture helps direct your party planning. For instance, if you were planning a cowboy party, you may include leather. If you were planning a little girl's tea party, you may include lace.
* Food – Interestingly enough, I'm not serving the dishes I included in this partyspiration board for the baby shower. However, I am serving items with these same colors. This guide really helped me pick foods I knew would look pretty together because I was able to see them on my board.
* Other Options to Include – Quotes, Fabric, Scenery, Font, etc
Have you ever gone to the grocery store without a menu in mind or a list? Don't you always end up getting things you don't need? Isn't the bill always higher?
A Partyspiration Board is like a menu for your grocery shopping. It helps guide you to making decisions so you end up with a more streamlined party and it helps you save money! And if you hadn't heard, I like helping people save money with the whole party planning thing! 🙂
What do you think? Is this something you've done before? Do you think it would help you? Have there been any parties in the past where a board like this would've helped?
Now…I've got to get back to baby shower projects. Be back on Friday with a fun & easy party project!
Until then…Party One!
p.s. This is YOUR official invite to the party… on the PartiesforPennies facebook page! Click here.