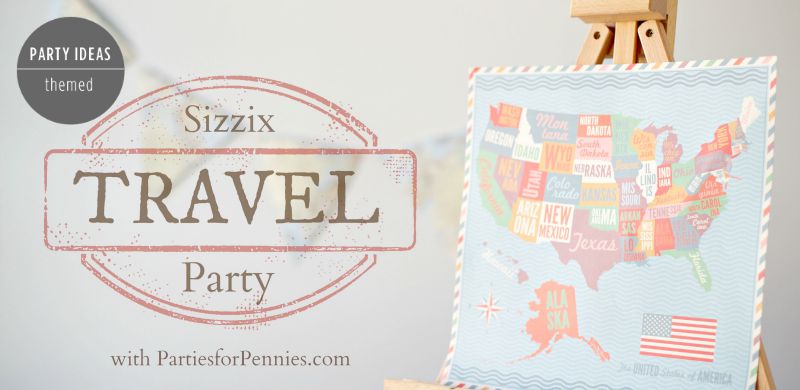 30 Sep

Passport Party

Hey party people!

Do you remember when you got the first stamp on your passport? I felt so elated. Traveling is so fun and such a great learning experience. If your child is interested in travel or you're planning a travel-themed shower or wedding, this Passport Party is for you.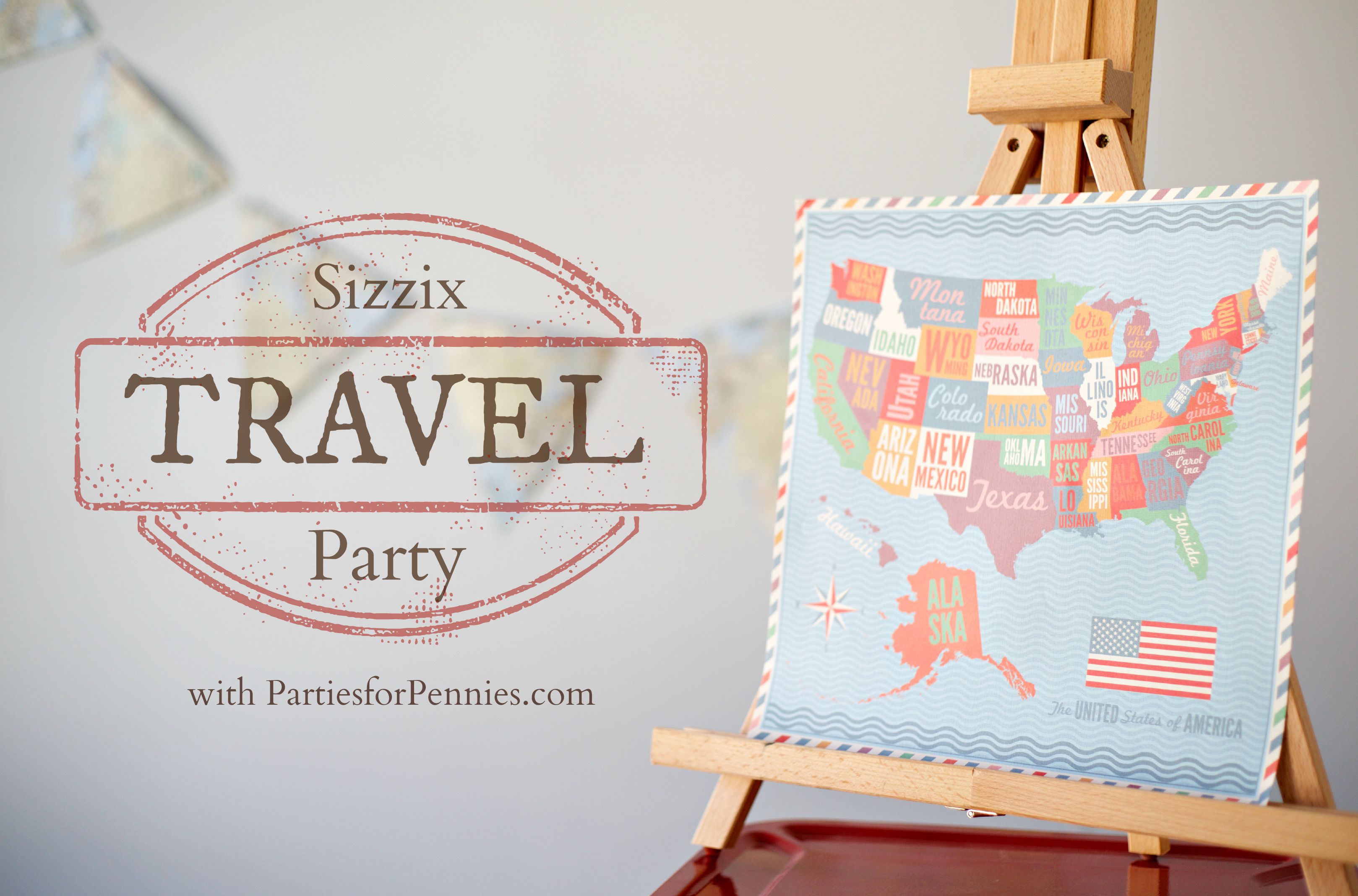 I'll show you 4 projects that can take your Passport Party to a whole new level. I use an awesome tool by Sizzix to create these projects, but don't tune out if you don't have one yet. Use these ideas to inspire your travel party…
Let's start with the Passport or Travel Invite and Passport book…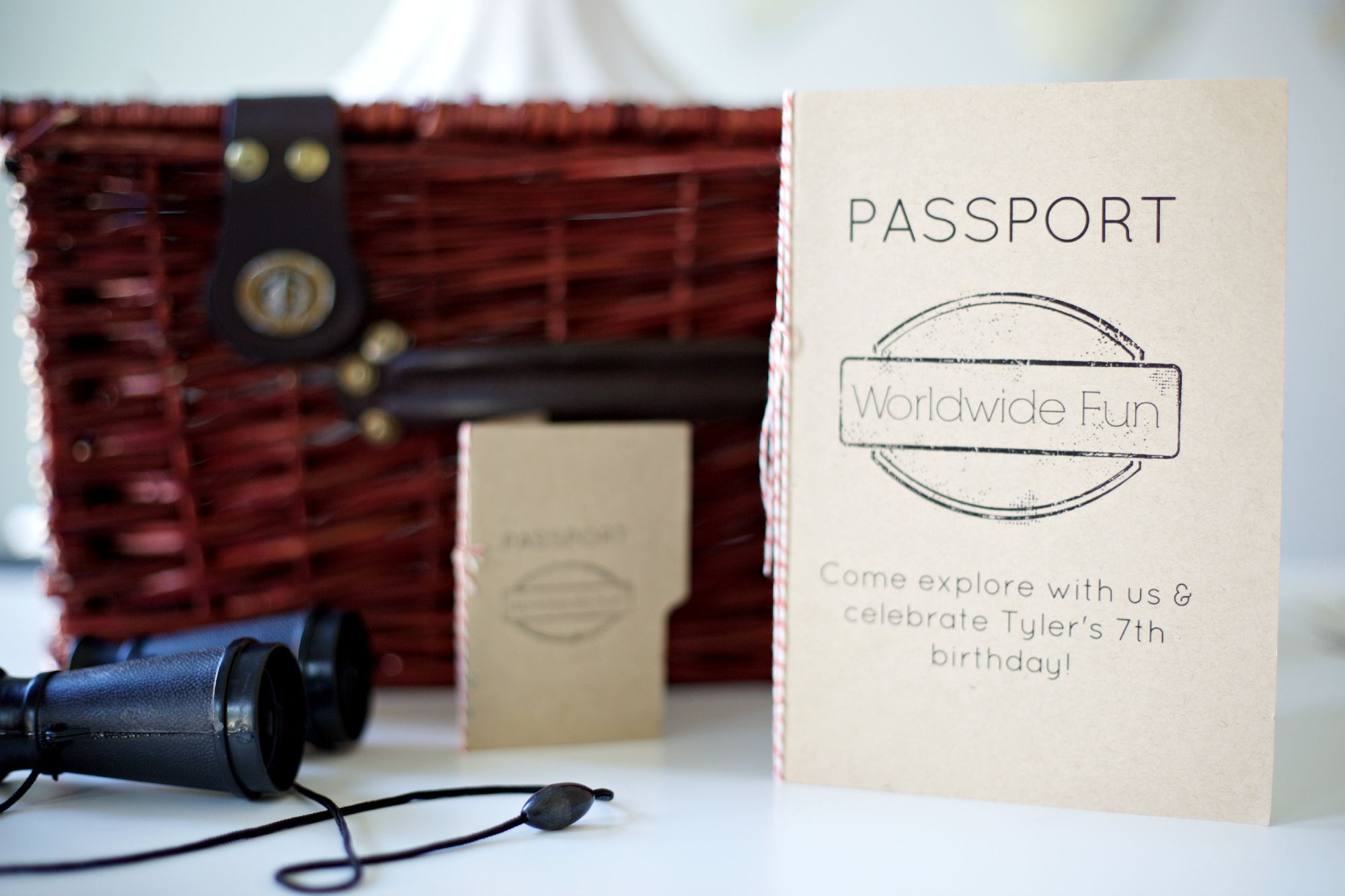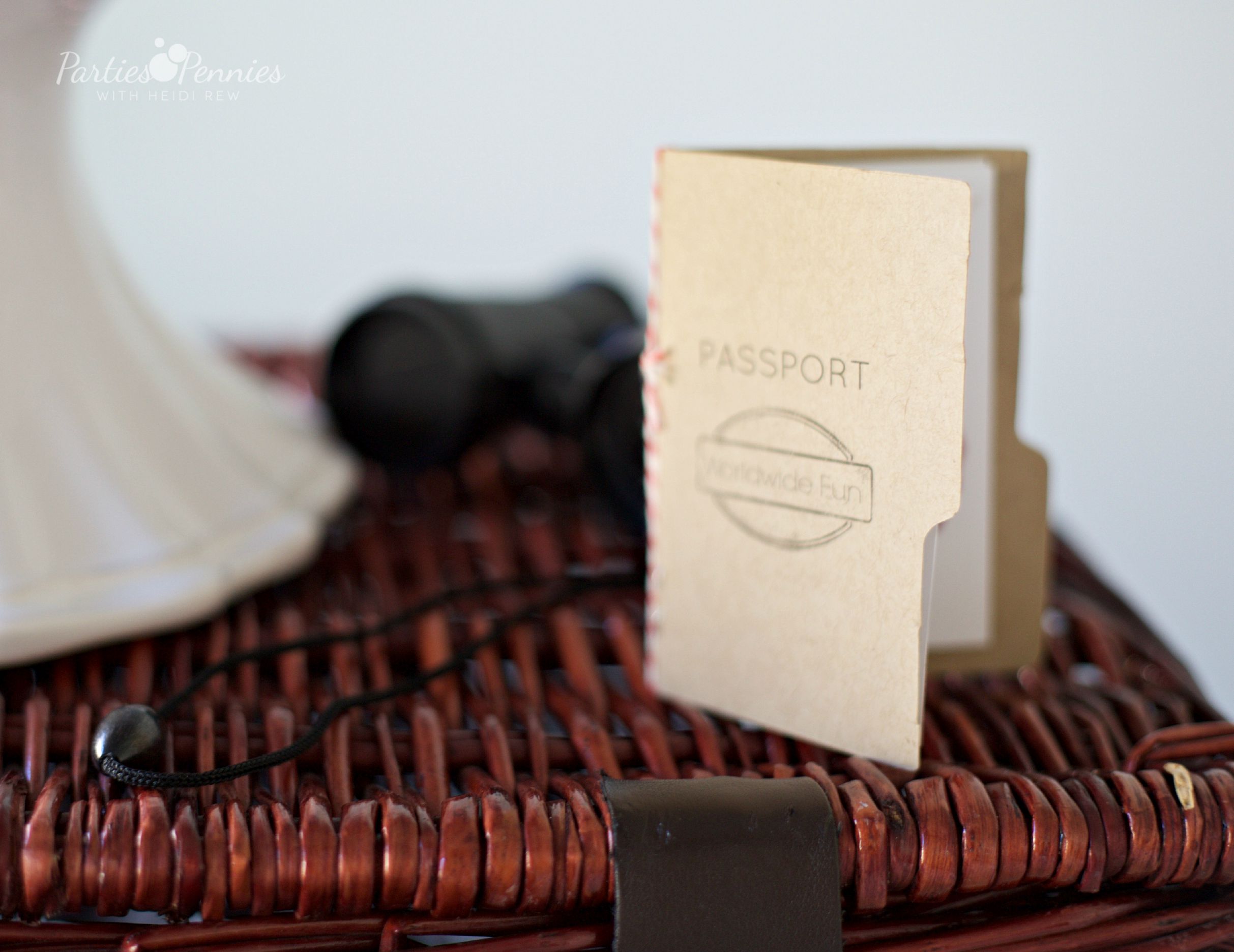 The Passport book is a fun way to incorporate some activities into your party or event. If it's a kid's party, mix it up with obstacles and trivia. If it's a shower, it could be a craft or other activity.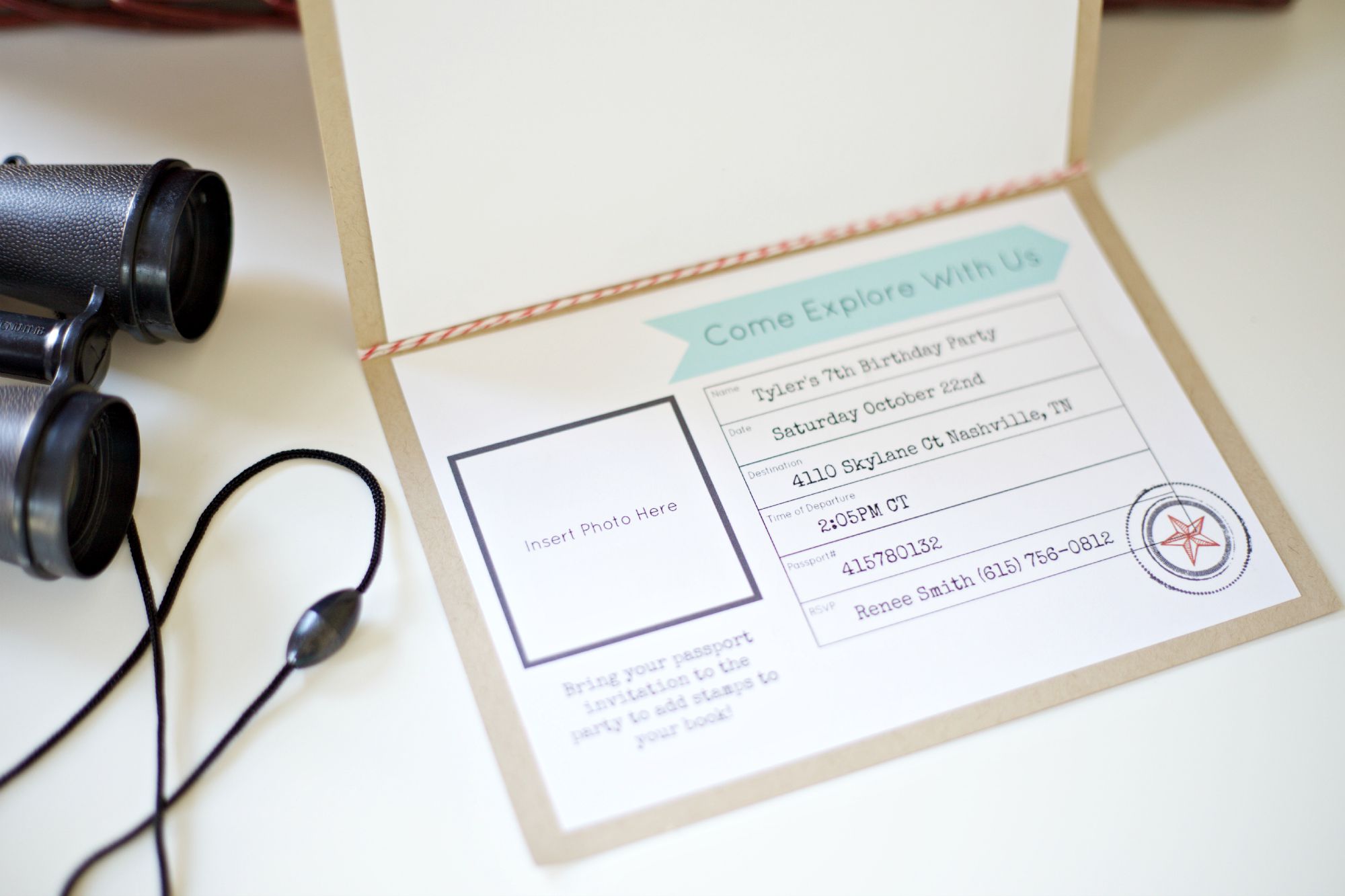 I created my own invite. I'll try and post a pdf file a little later if you'd like to use this same design.
Now onto the party favors! Did you know the Sizzix can cut magnets? That's how you can make your own Passport Photo frame magnet…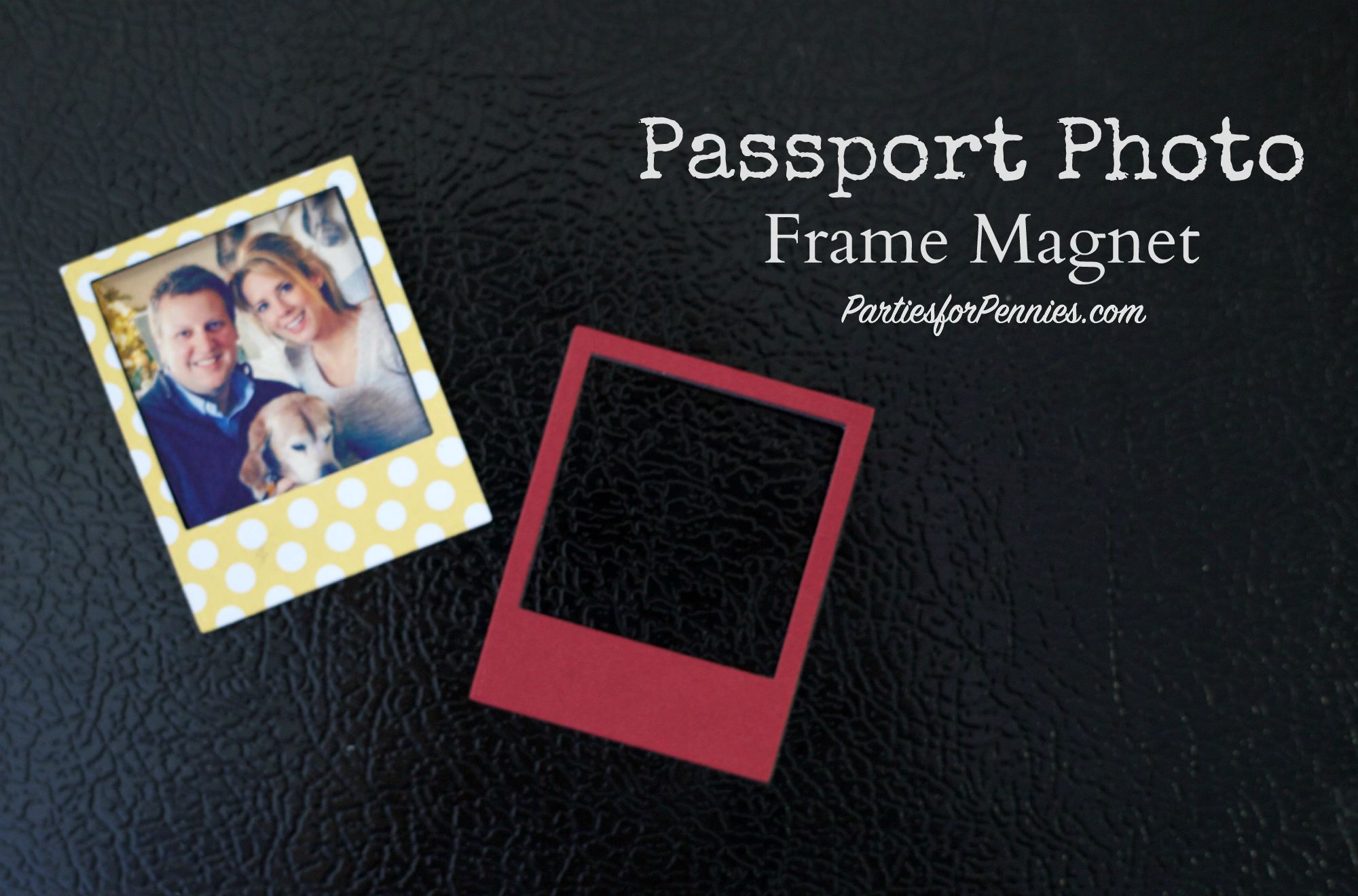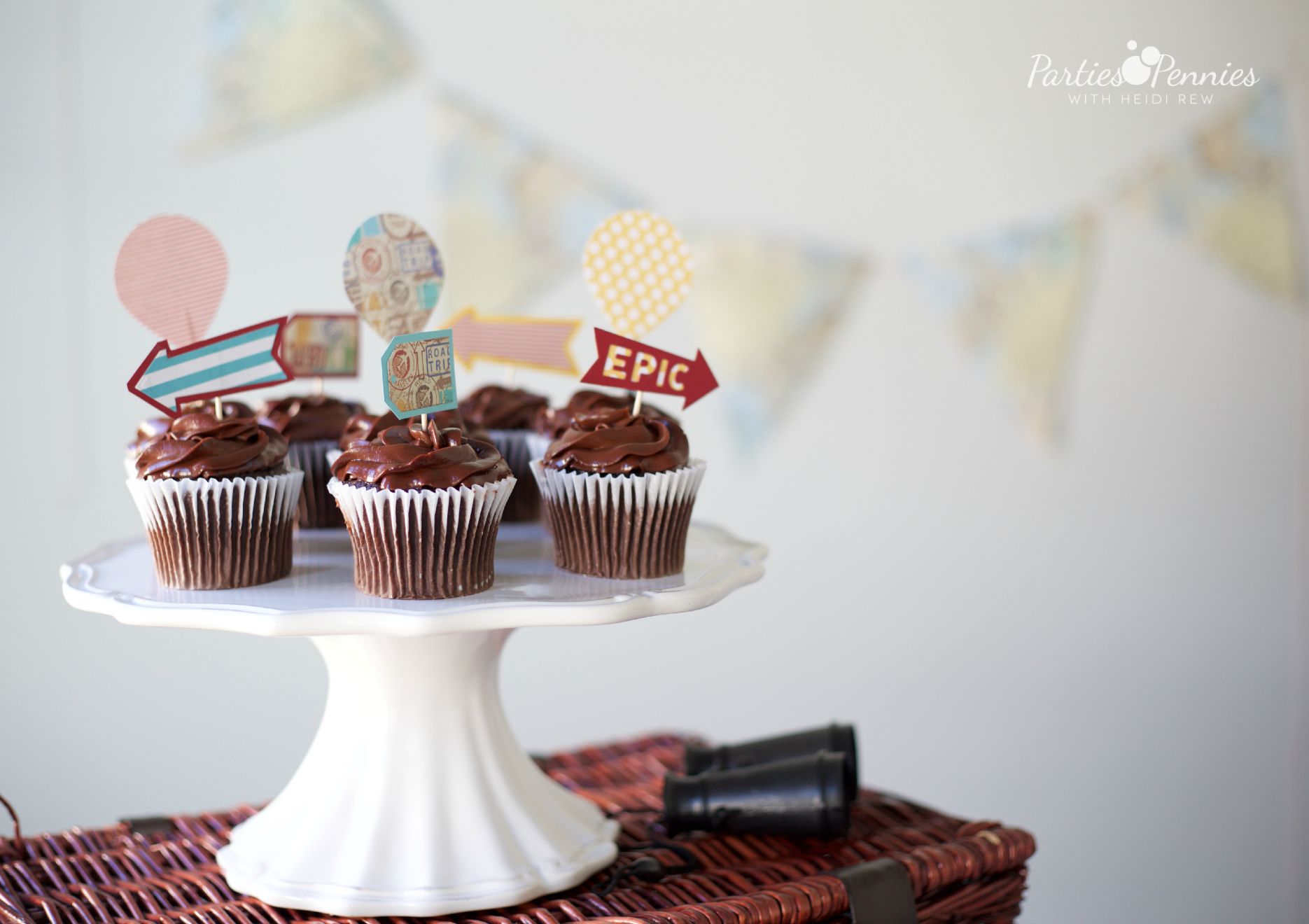 For your sweet party treats, go with plain cupcakes but add these "epic" travel themed toppers. Here's how you can create your own…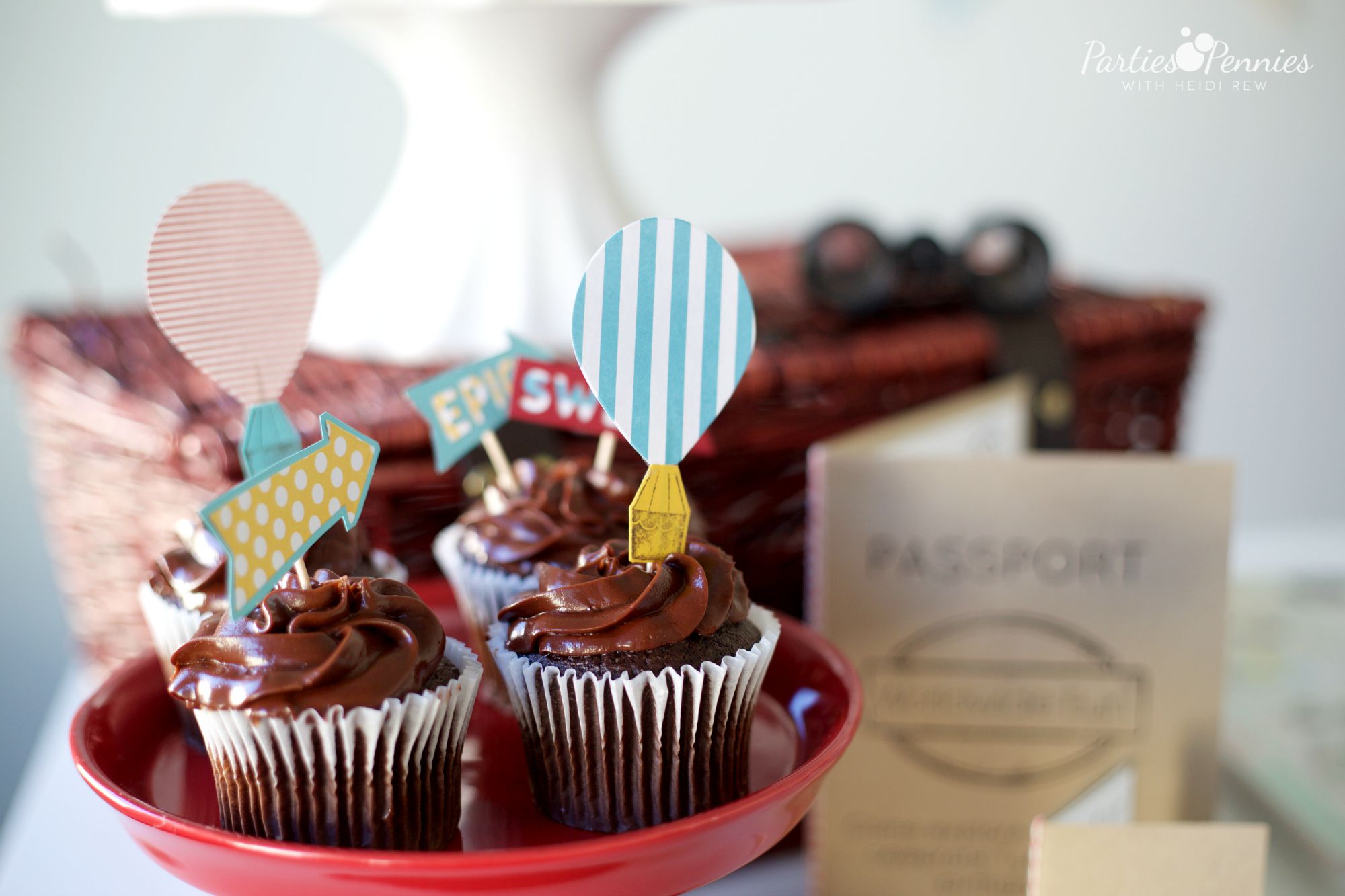 Instead of letting guests serve themselves, offer pre-made lunch boxes with these fun passport tags. I call them suitcase lunchboxes.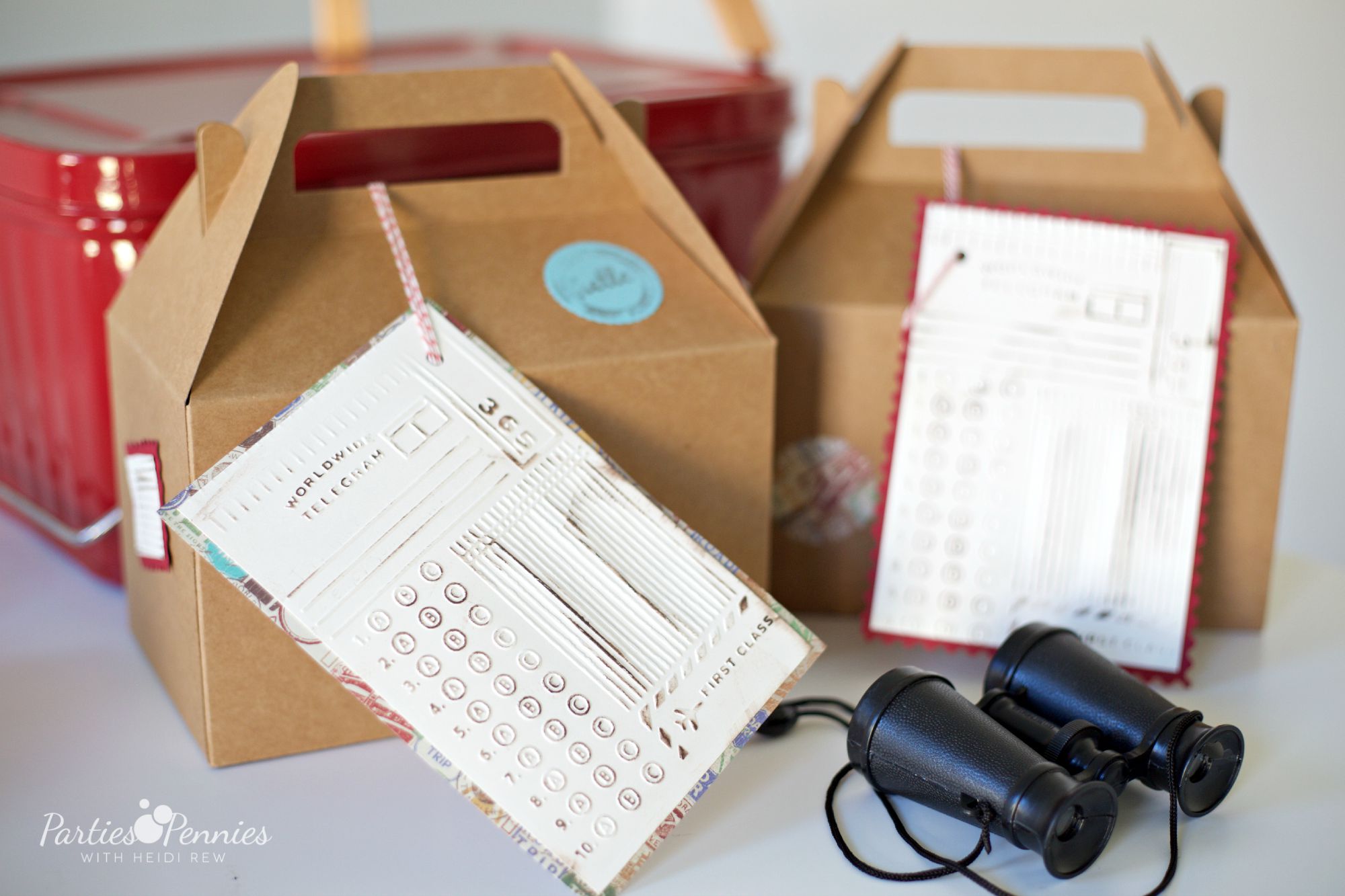 Want to know where I got my kraft gable boxes? Click on the photo below…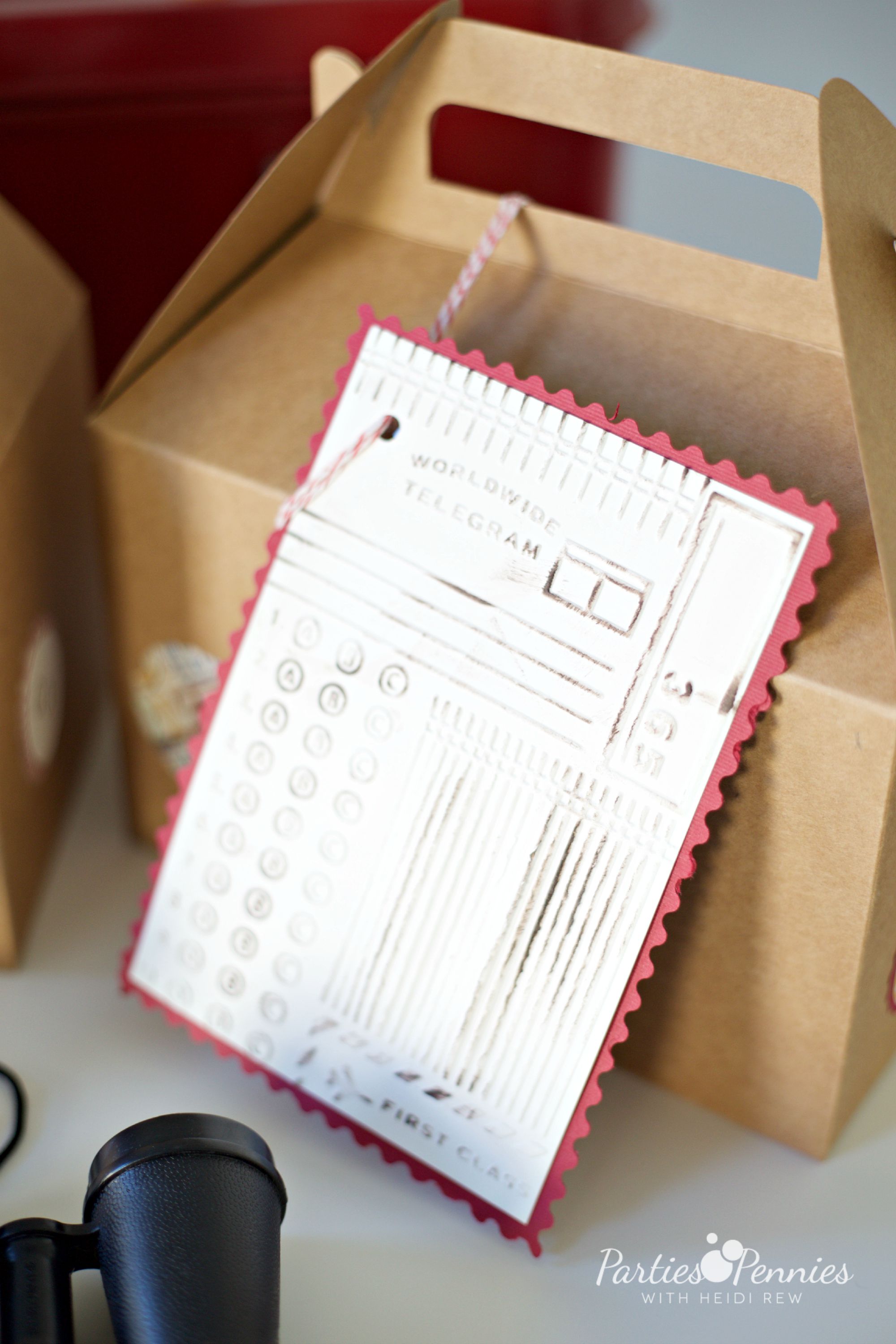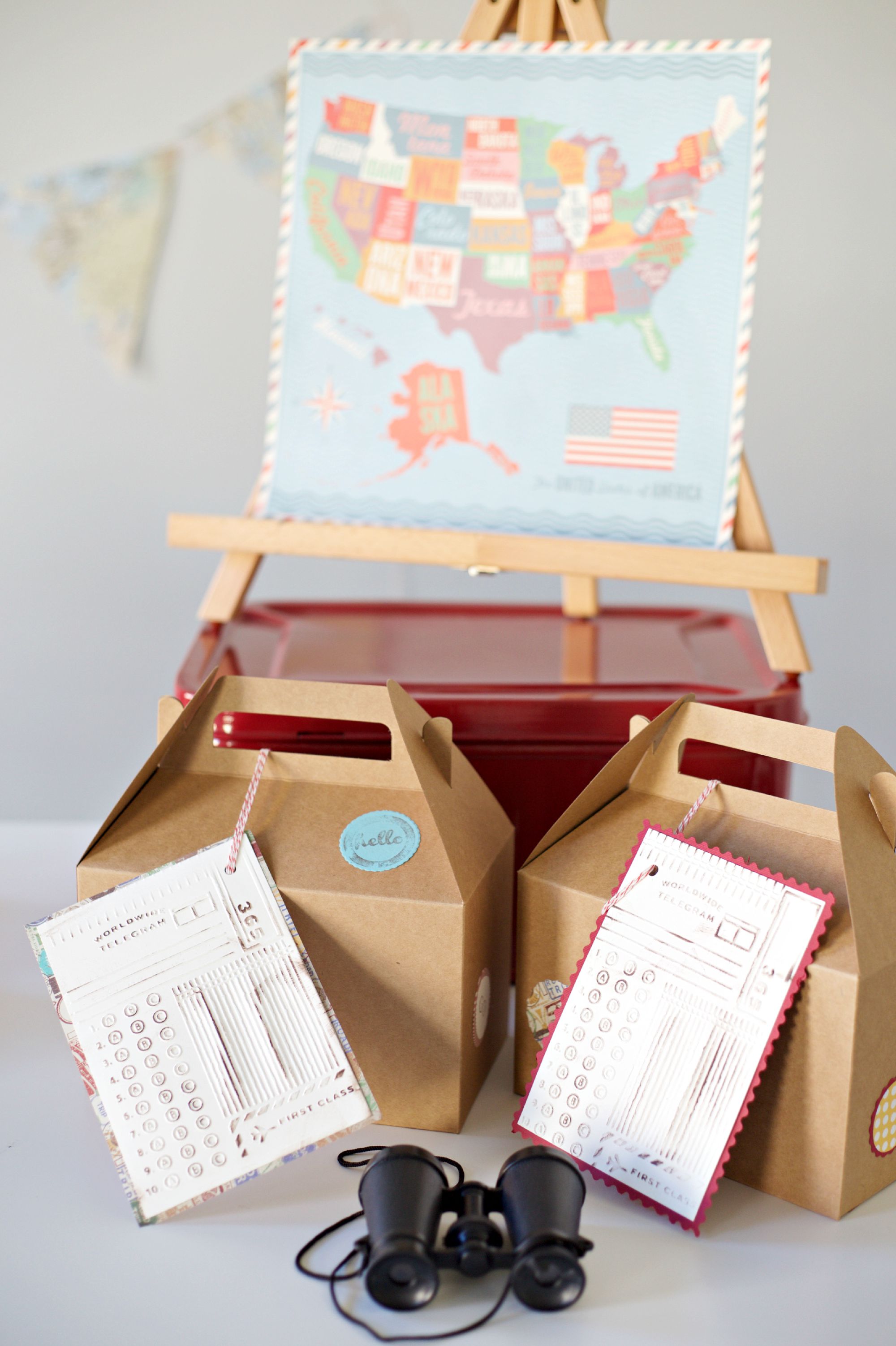 Want to see some other parties I created using my Sizzix? Here's a Beach Party, Tea Party, Planes Trains & Automobile Party, Valentine's Day Party, New Year's Eve, Gingerbread Cookie Party, Cider Sippin Party, and a Frozen Cupcake Stand.
Hope you have a confetti-filled day! Follow along with Parties for Pennies on instagram. This week, I'm featuring a bunch of DIY Halloween Costume ideas. Look for us – @PartiesforPennies.