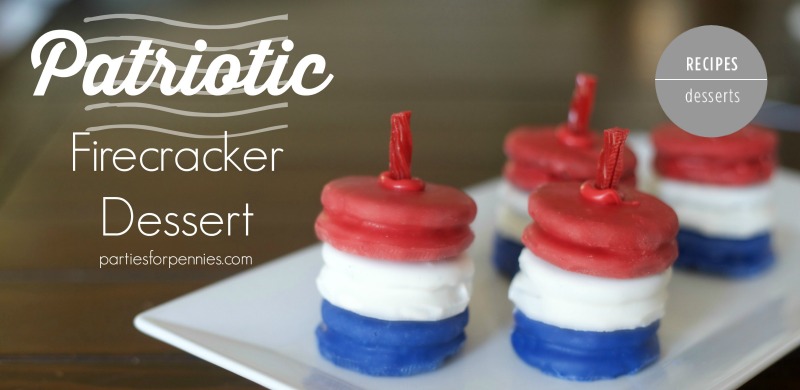 17 May

Patriotic Firecracker Dessert

Posted at 22:29h

in

Dessert Recipes

,

Desserts

,

Holiday Party Recipes

,

Holiday Recipes

,

Holidays

,

Kids

,

Party Ideas

,

Recipe Videos

,

Recipes

,

Sweet

,

Videos

0 Comments

Hey party people!

A few years ago, I made this fun Patriotic Firecracker Dessert and it was a HIT! The kids, especially, loved them. It's a really simple recipe that is perfect to bring to a Fourth of July or Memorial Day party.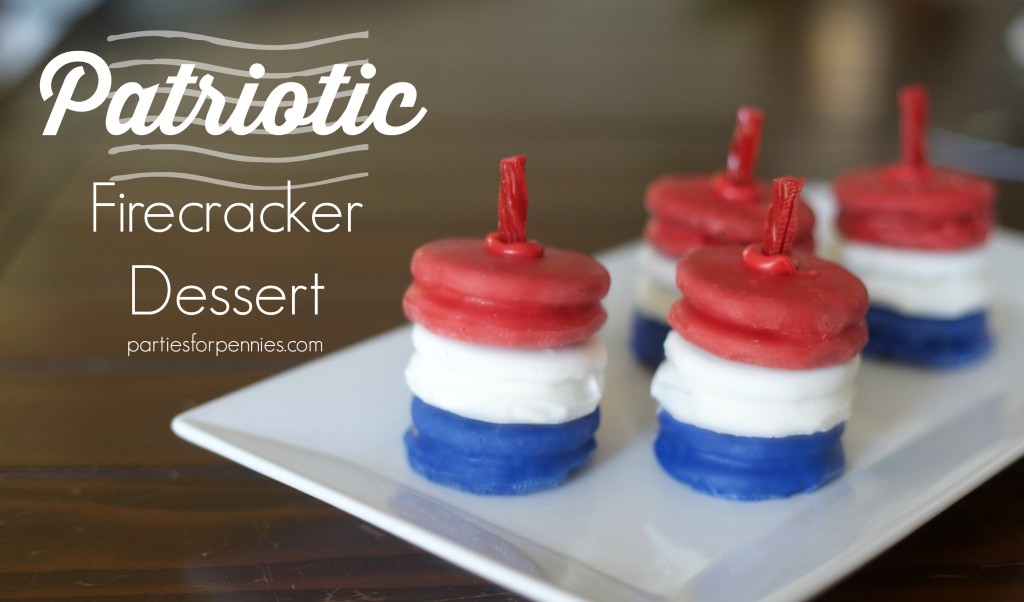 All you'll need for this dessert is: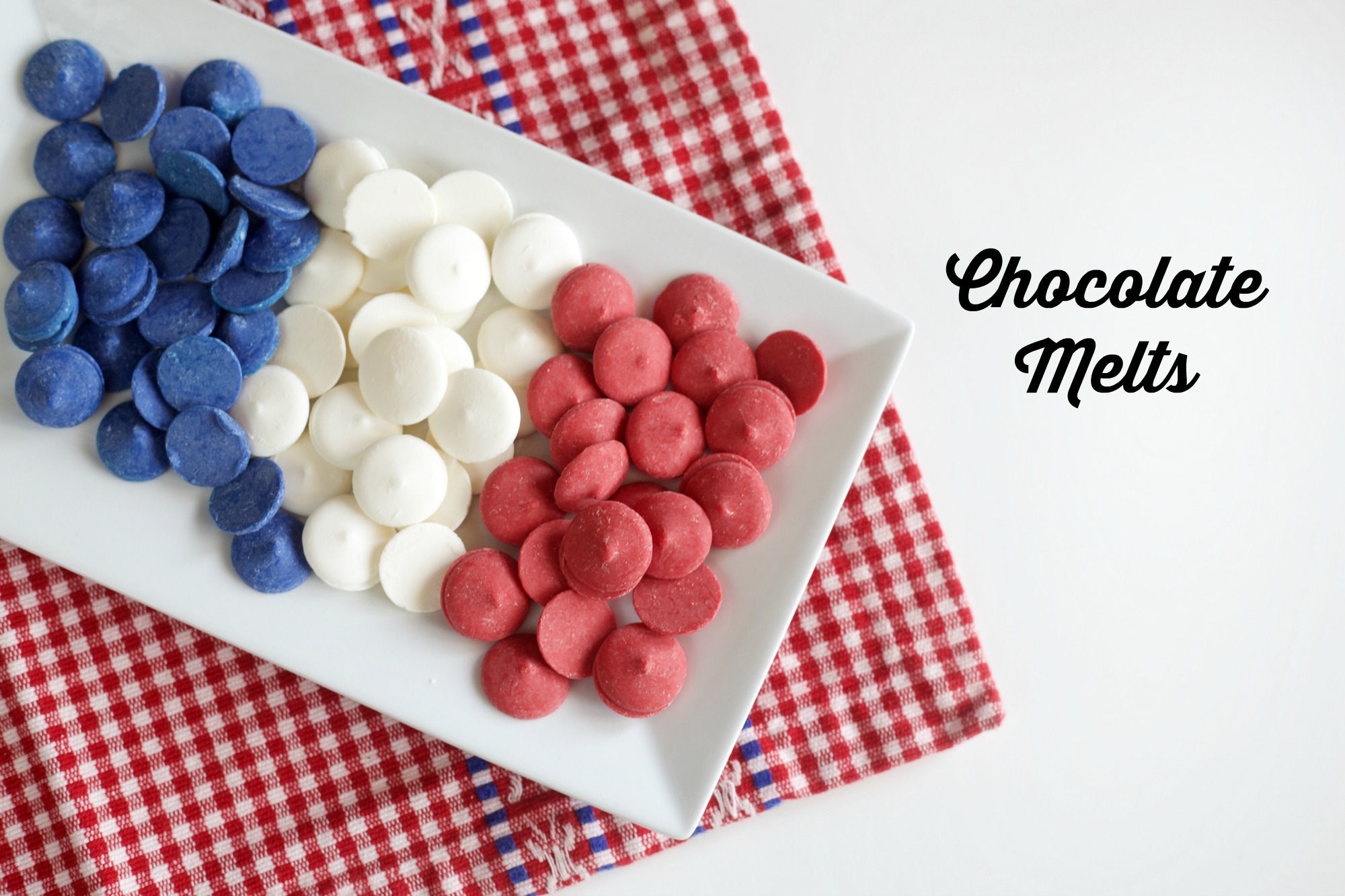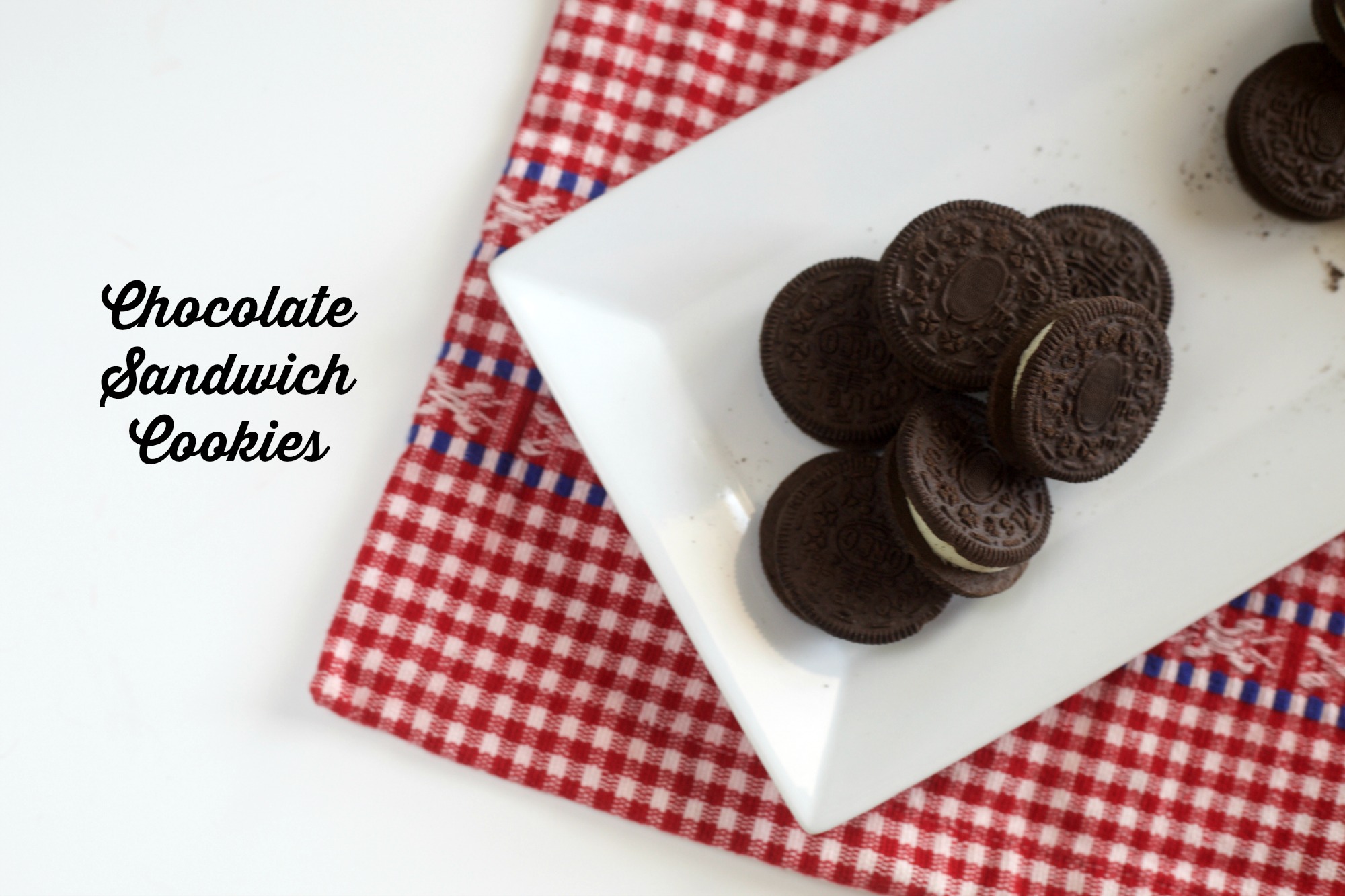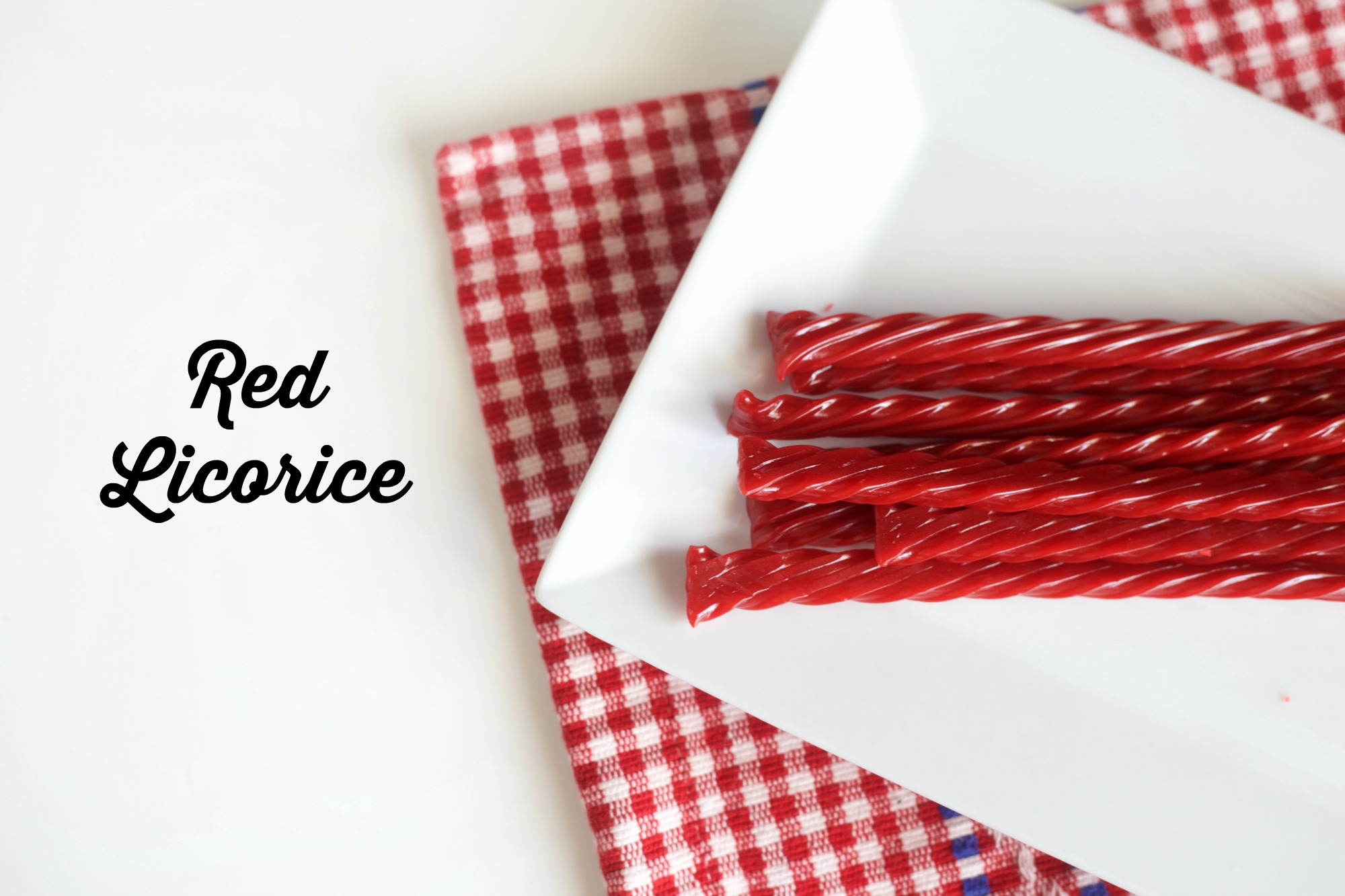 Check out the video tutorial above for a step by step visual.
STEP 1| Melt the chocolate in the microwave in 30 second increments, stirring after each, until fully melted.
STEP 2| Dip the sandwich cookies into the chocolate, pull out with a tong. Place on wax paper. TIP: Tap the plate under the wax paper to smooth out the chocolate. It may take a couple tries to get the chocolate pretty smooth.
STEP 3| Once the chocolate has dried on the cookies, add a little bit of the white melted chocolate to a sandwich bag. Cut a small slit at the end. Use this to pipe a little bit of chocolate onto the cookie. Stack the cookies on top of one another – blue first, then white, then red. You use the melted white chocolate to hold them all together.
STEP 4| While the sandwich cookies are drying, cut the red licorice in 1/2 inch segments. I then cut that segment in half down the middle.
STEP 5| Add some of the red melted chocolate to a sandwich bag and cut a small slit at the end. Use this to pipe a small amount of red chocolate on the top of the stacked cookies. Add one of your cut licorice pieces and let dry.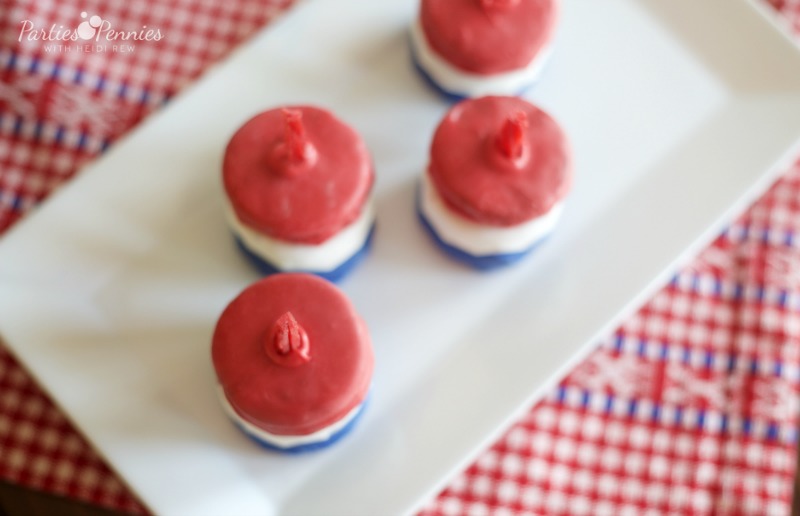 Another option for this dessert is to just serve the dipped red, white, and blue chocolate sandwich cookies, without stacking them. Either way, you have a fun and festive dessert to bring to your next patriotic (4th of July or Memorial Day) cookout or party!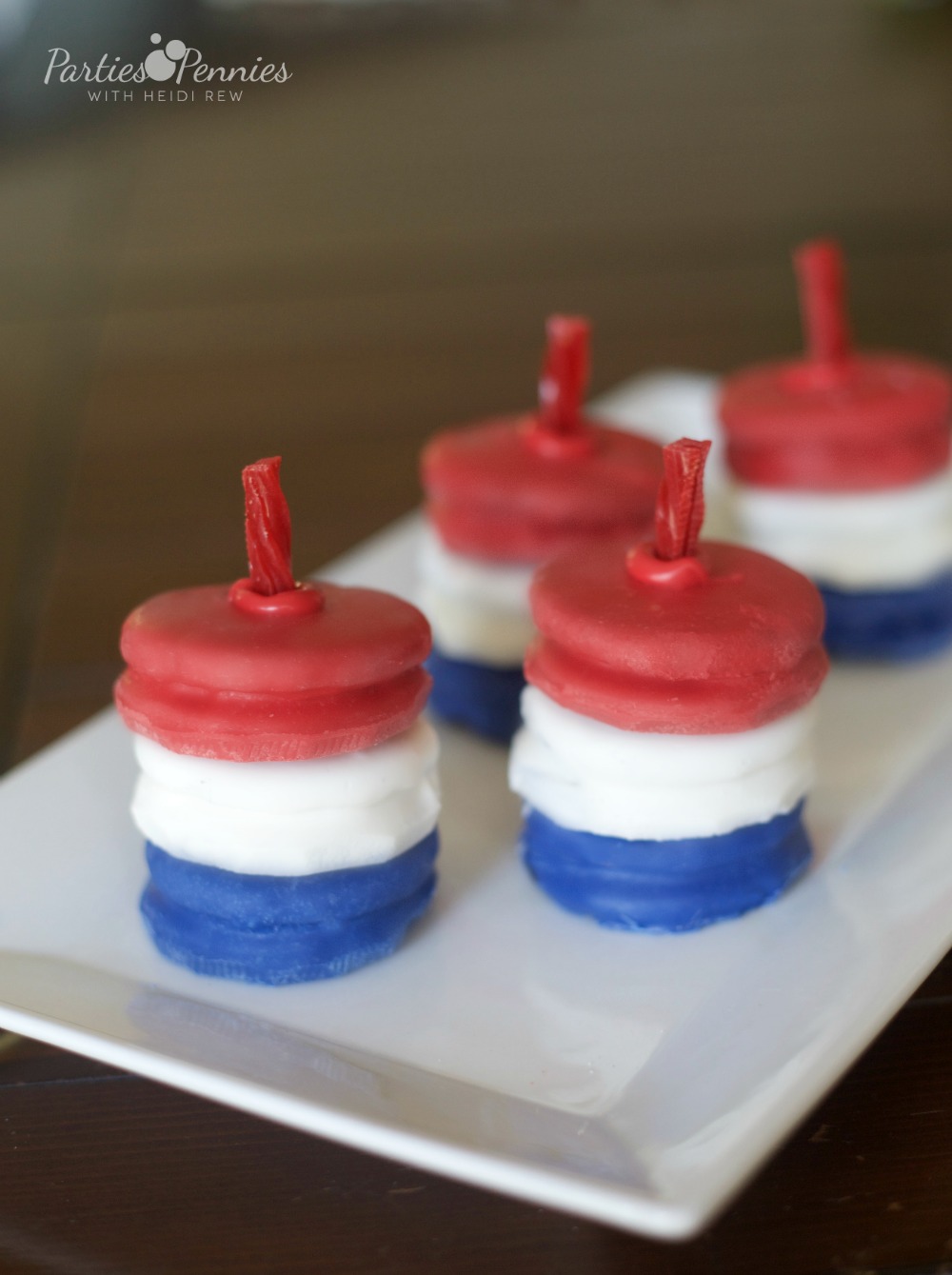 Party on!