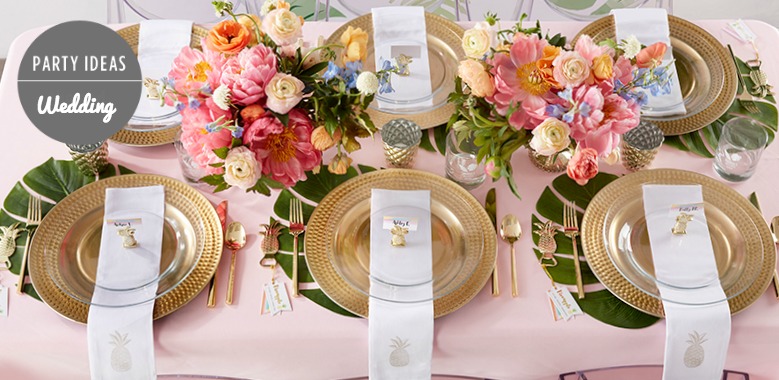 22 Mar

Pineapples and Palms Wedding with Kate Aspen

Hey party people!

Do you LOVE that Palm Springs vibe and look? If so, this is for you – a Pineapples and Palms Wedding!

These inspiration photos are from a shoot I did with Kate Aspen for their latest line – Pineapples and Palms. If you love this wedding inspo, check out the Pineapples and Palms Bridal Shower.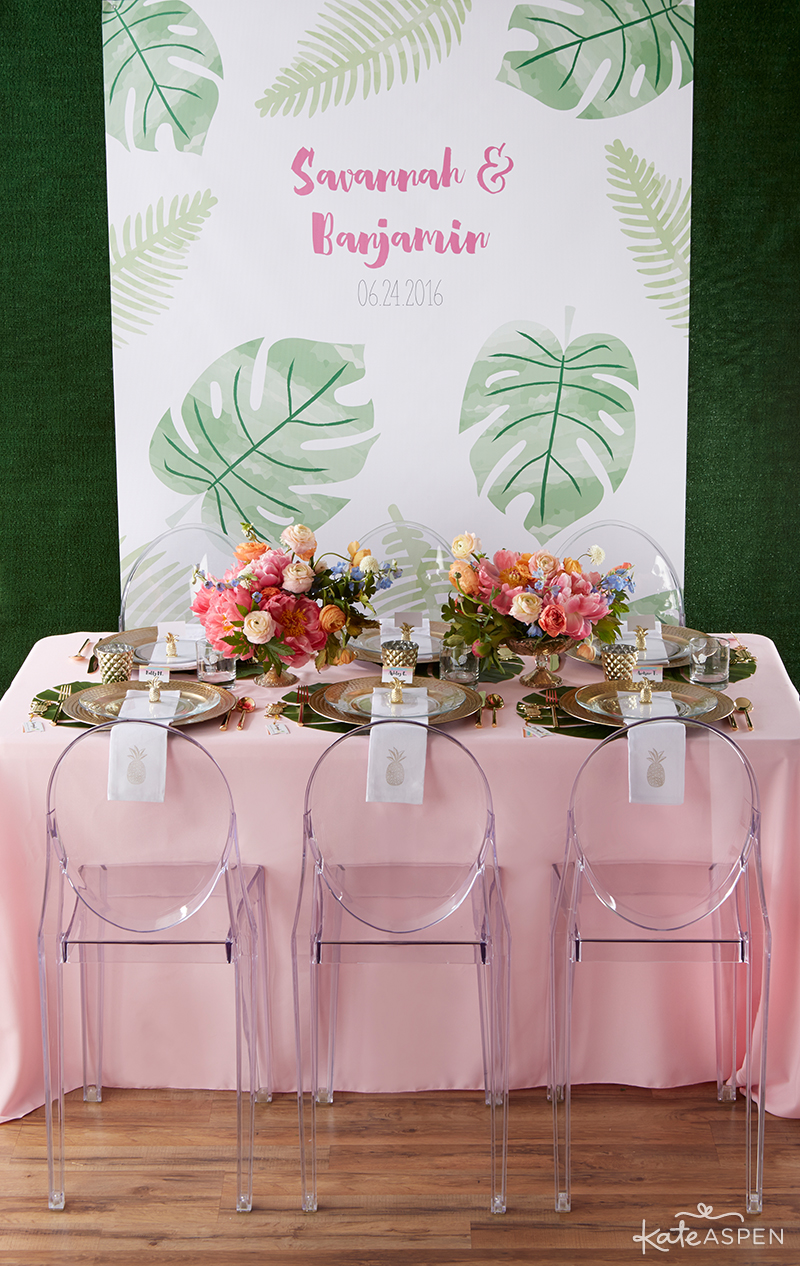 This post isn't an advertisement, but Kate Aspen does hire me to style and create the concepts for some of their shoots. I just wanted to share it with you, because I honestly love their products. Scroll through and check out the easy DIY at the end of the post, as well as links to the products.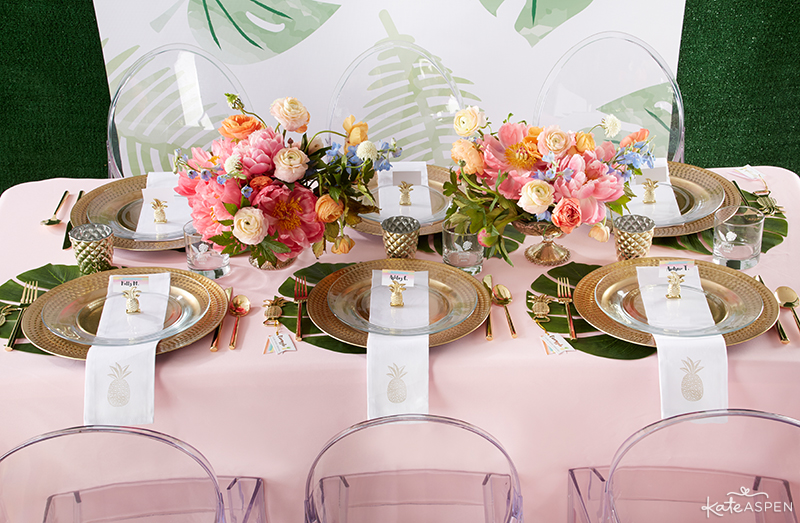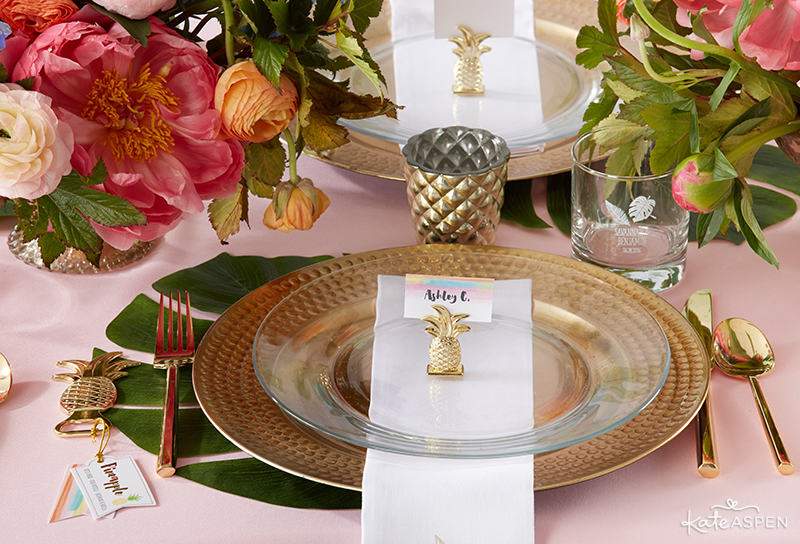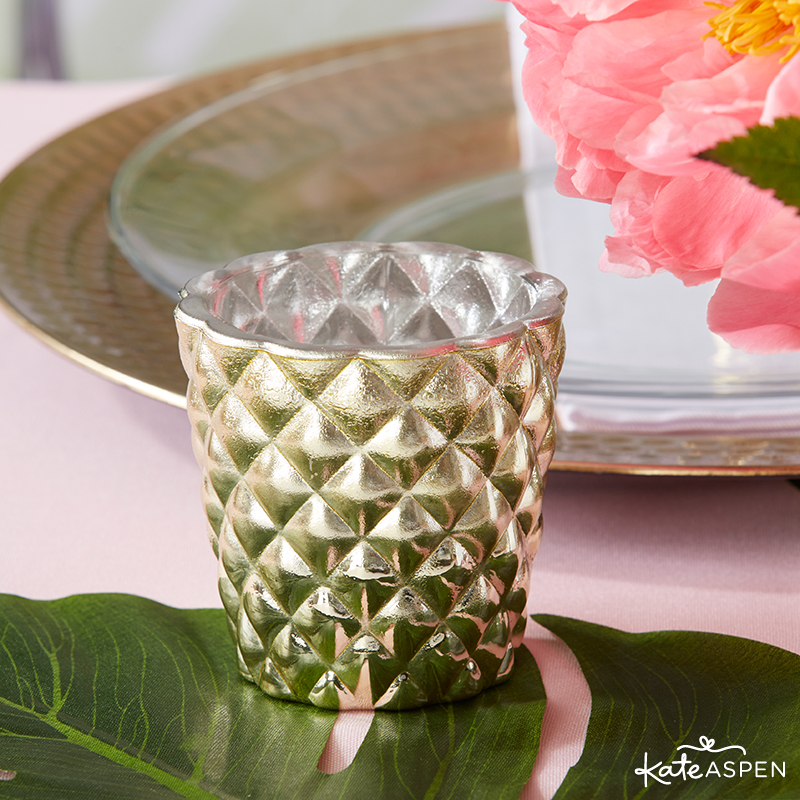 Pineapple Inspired Gold Votive Holder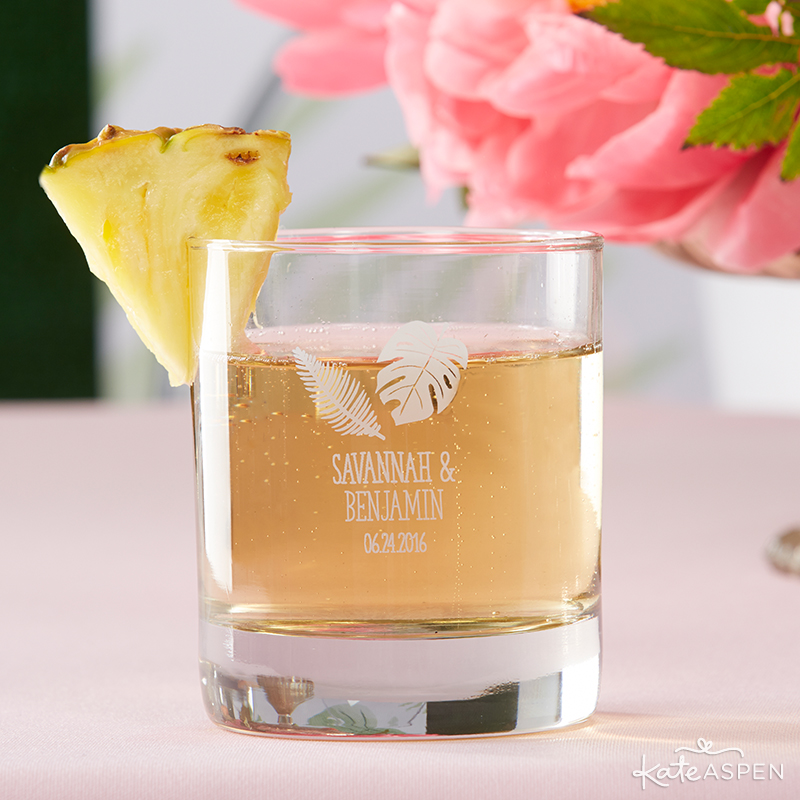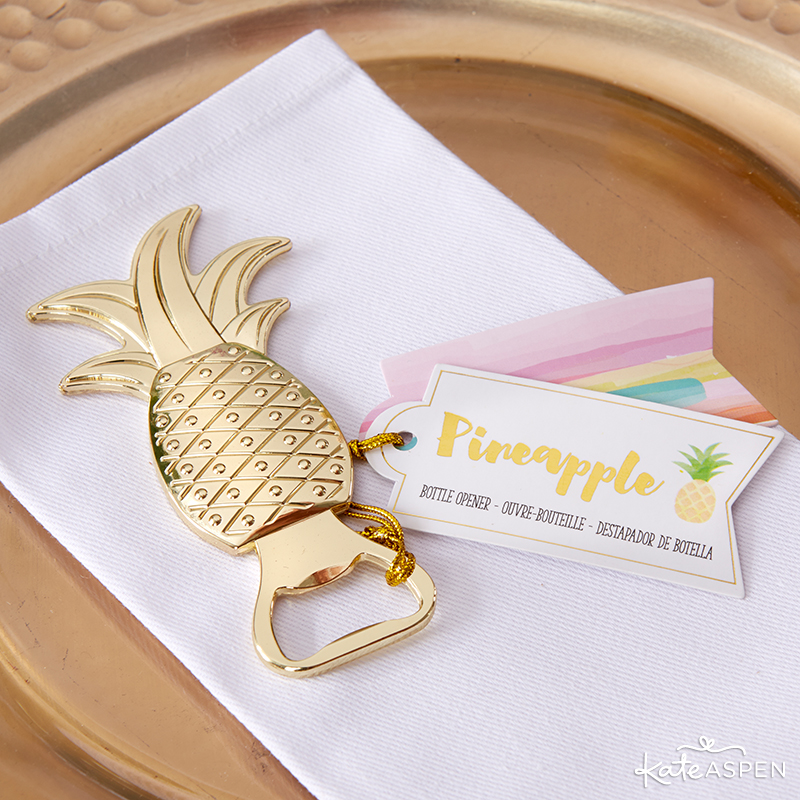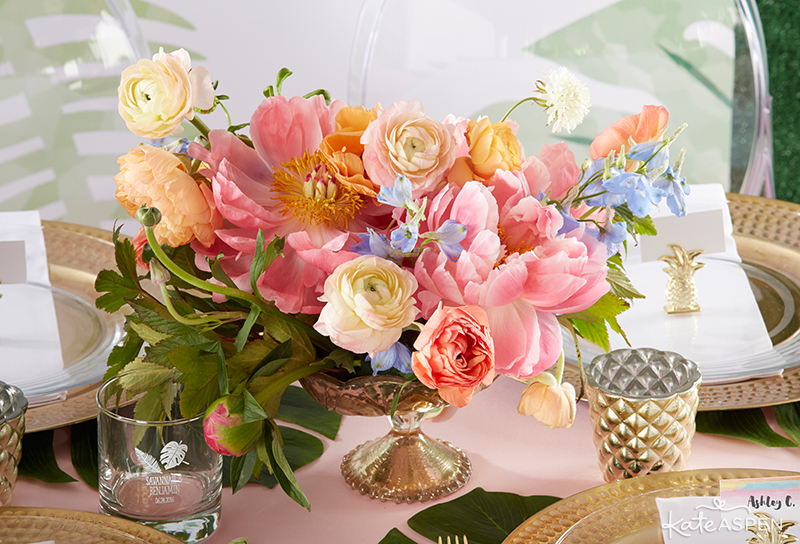 Aren't these florals GORGEOUS??! They were created by Lindsay Coletta Designs.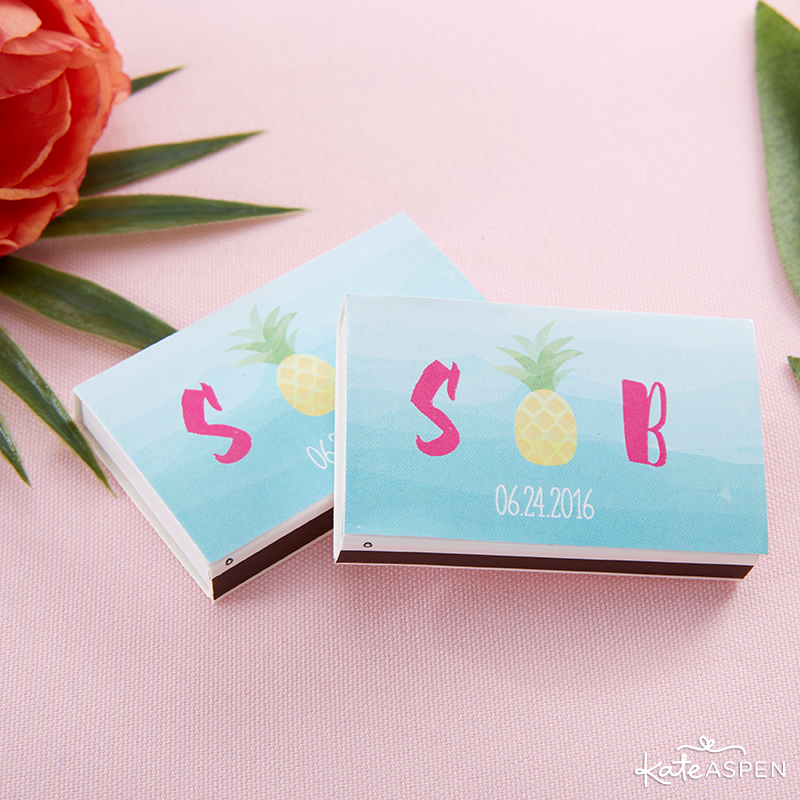 Personalized Pineapples & Palms Matchboxes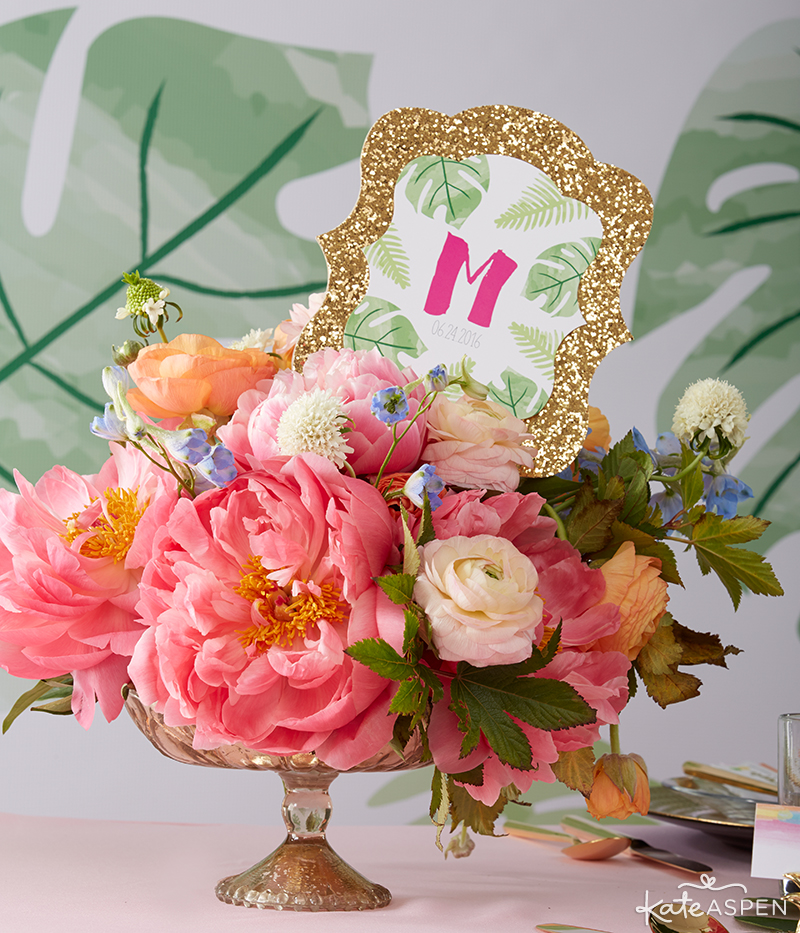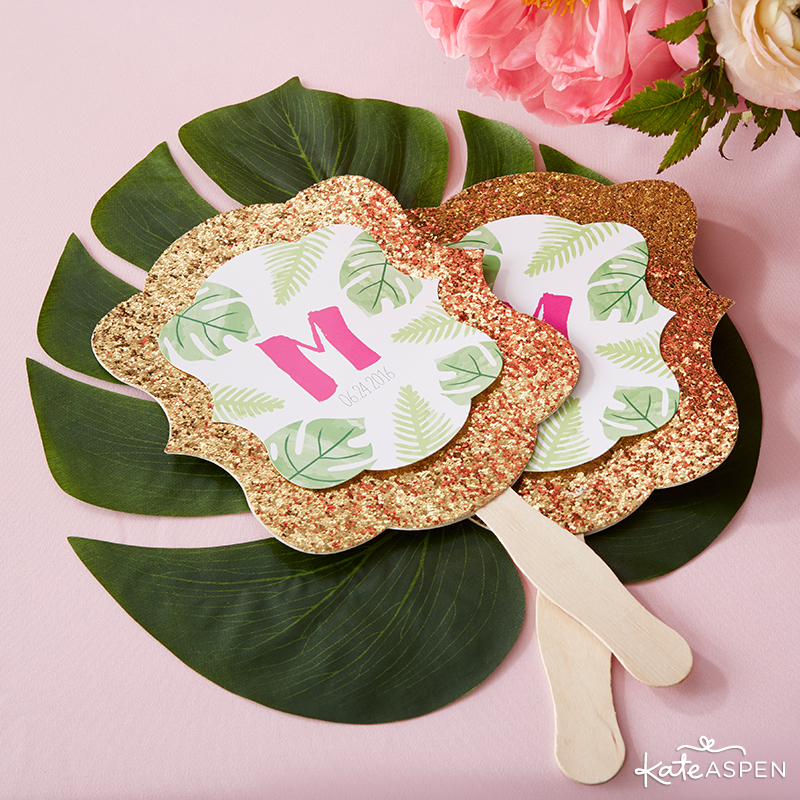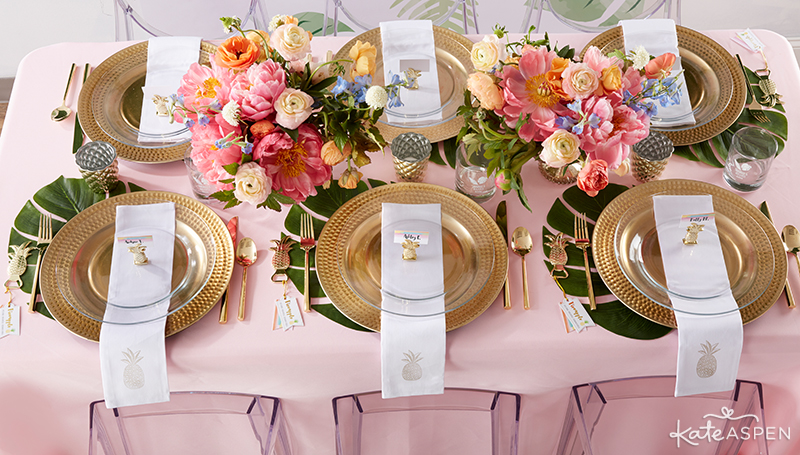 Those awesome chairs were provided by Peachtree Tents & Events in Atlanta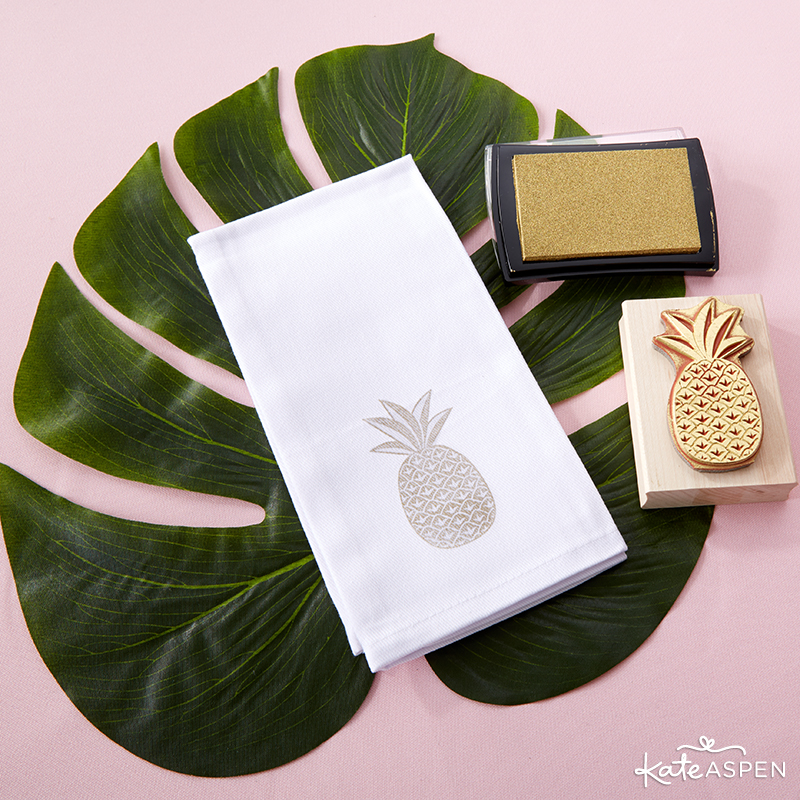 Here's the simply DIY IDEA!
PINEAPPLE STAMPED NAPKIN
SUPPLIES: Pineapple Stamp, Linen Napkin, Gold Stamp Pad for Fabrics (see below)
STEPS:
1| Fold napkin how you'd have it on the table.
2| Press the pineapple Stamp into the ink pad. Make sure it gets fully inked.
3| Place the stamp on the napkin and give it enough pressure so all the whole pattern transfers.
You can do this with any type of stamp or any type of napkin. I've done this on paper napkins to give a party a personal touch.
Check out the rest of Kate Aspen's Pineapples and Palms line here!
Have a great day & Party On!