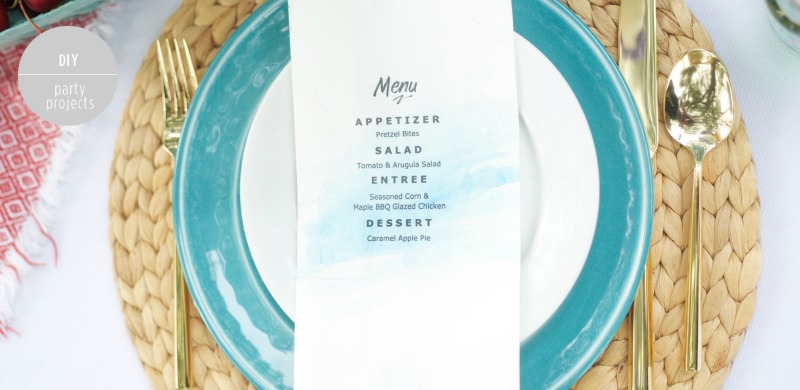 21 Jun

Printable Paper Bag Menus

Posted at 23:21h

in

DIY

,

DIY Videos

,

Holidays

,

Party DIYs

,

Party Ideas

,

Party Projects

,

Printables

,

Showers

,

Themed Parties

,

Videos

,

Weddings

0 Comments

Hey party people!

Wanna know a really fun way to take a dinner party or even a 4th of July cookout to a new level?? These Printable Paper Bag Menus! It's one of my favorite ways to create a unique touch to a dinner party or other event – wedding reception, bridal shower, baby shower, brunch, or even a casual BBQ!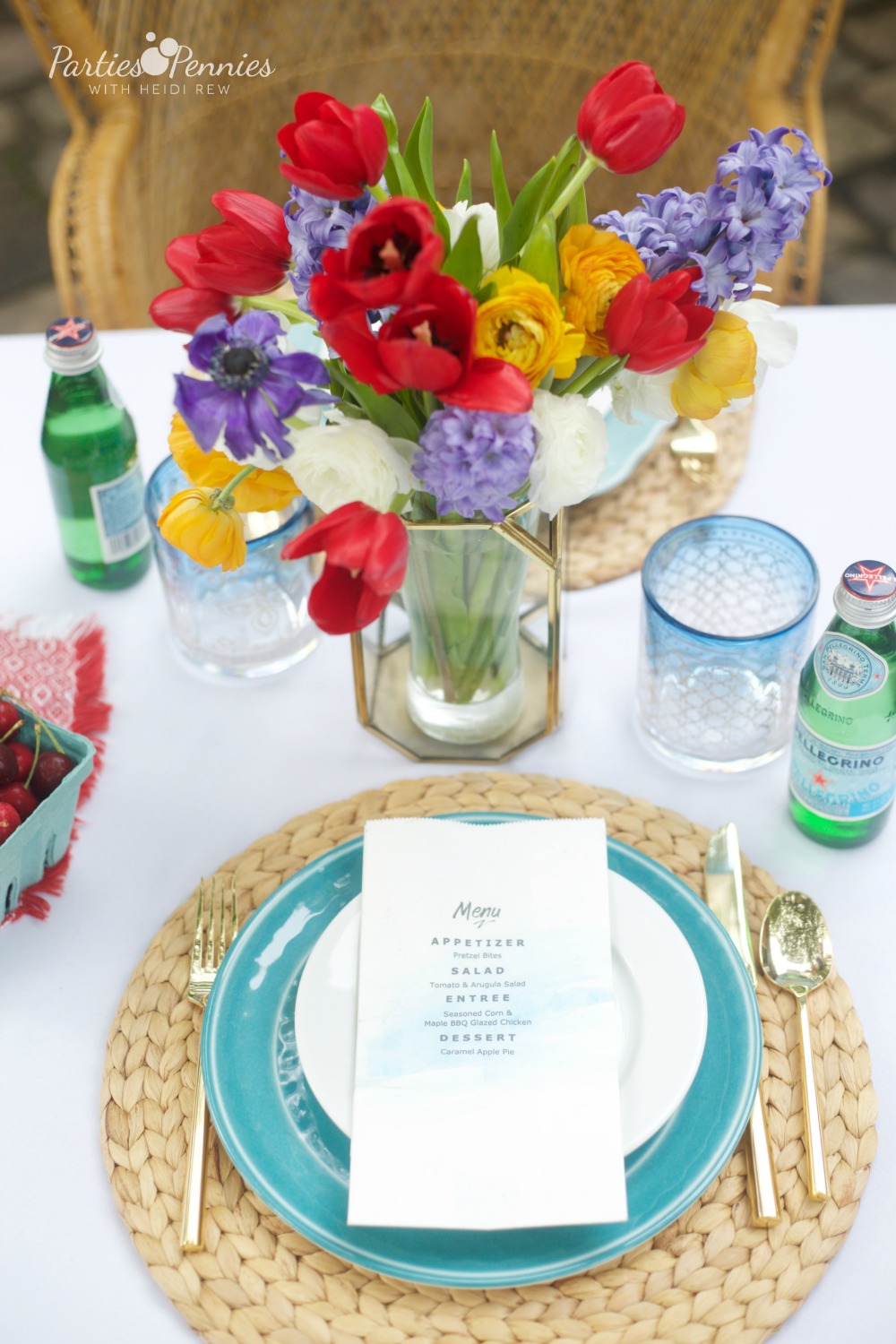 Simply fill in your menu, add a napkin inside, maybe stick some cutlery in there, and your place setting is taken to a whole new level. You can also add a schedule of the evening events (for a wedding or other special occasion) or a favor.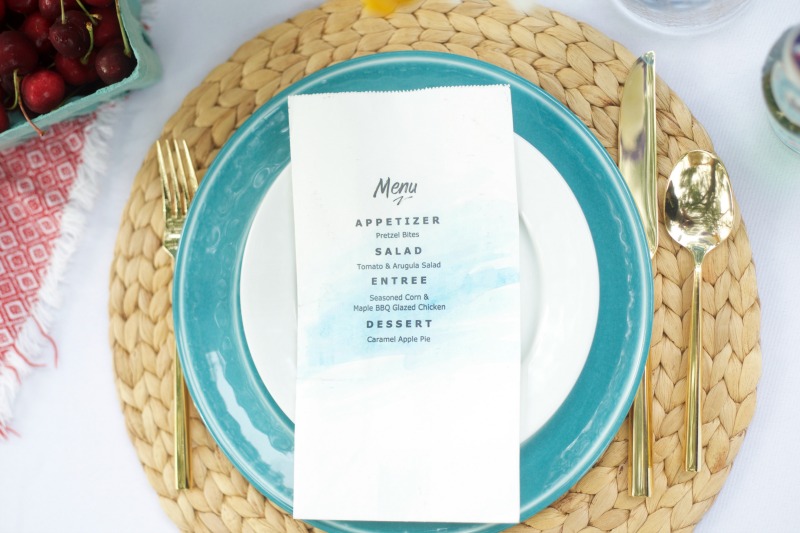 You can simply print these as is or you could add a fun touch to it – like the ombre watercolors I added, stick some herbs and twine around it, add some sparklers inside with a matchbox, use a brown kraft bag, punch two holes and tie a ribbon on the top, or draw a fun design on it before printing.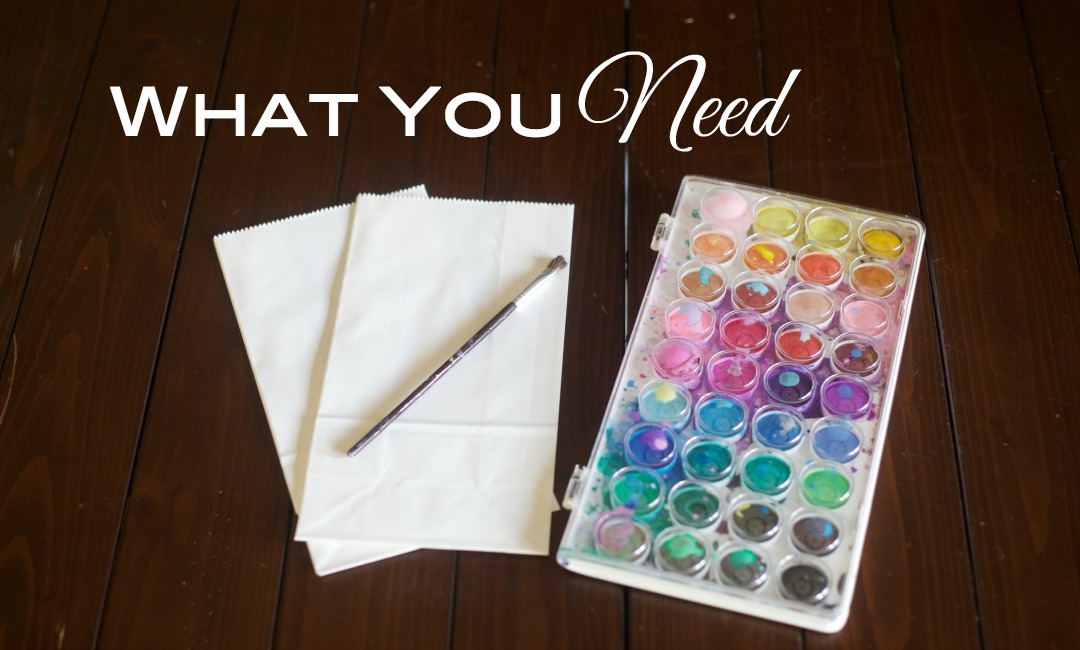 Here's what you'll need:
1| Paper Bags (here are some brown & white options)
2| Computer & Printer
3| Tape
4| PRINTABLE PAPER BAG MENUS PDF
5| Watercolor paints (if you want to create the same ones I did in the picture)
6| Paint Brush
7| Cup for Water
Check out this video tutorial on how to do it and follow the instructions below.
INSTRUCTIONS:
1| Pour water into a cup, if you're using the watercolors. Dip your paint brush in the water, then the paint color, then back in the water cup (to water it down slightly). Brush the paint on the smooth side of your bag (not with the bottom) with broad strokes. Continue to do this until you've achieved your desired pattern. You can create an ombre effect with multiple shades of the same color.
2| Let dry completely.
3| Use a small piece of tape to secure the bottom of your bag. This helps it run through the printer smoothly. Depending on your printer, you may need to add a piece of tape to close the top of the bag, too. You'd just have to remove it after printing if you want to add a napkin or anything inside.
4| Adjust your printer tray to fit your bag.
5| Go to your computer and pull up the Printable Paper Bag Menus PDF. Edit it to reflect your menu.
6| Go to Print. Click "Pages" and add the page number you want to print.
7| Make sure it says "Fit" under page size & handling.
8| Now click on "Page Setup." Go to "Paper Size" and click on "Manage Custom Sizes" from the drop down menu. Add in the size of paper bag you're printing on. Click okay.
9| Print!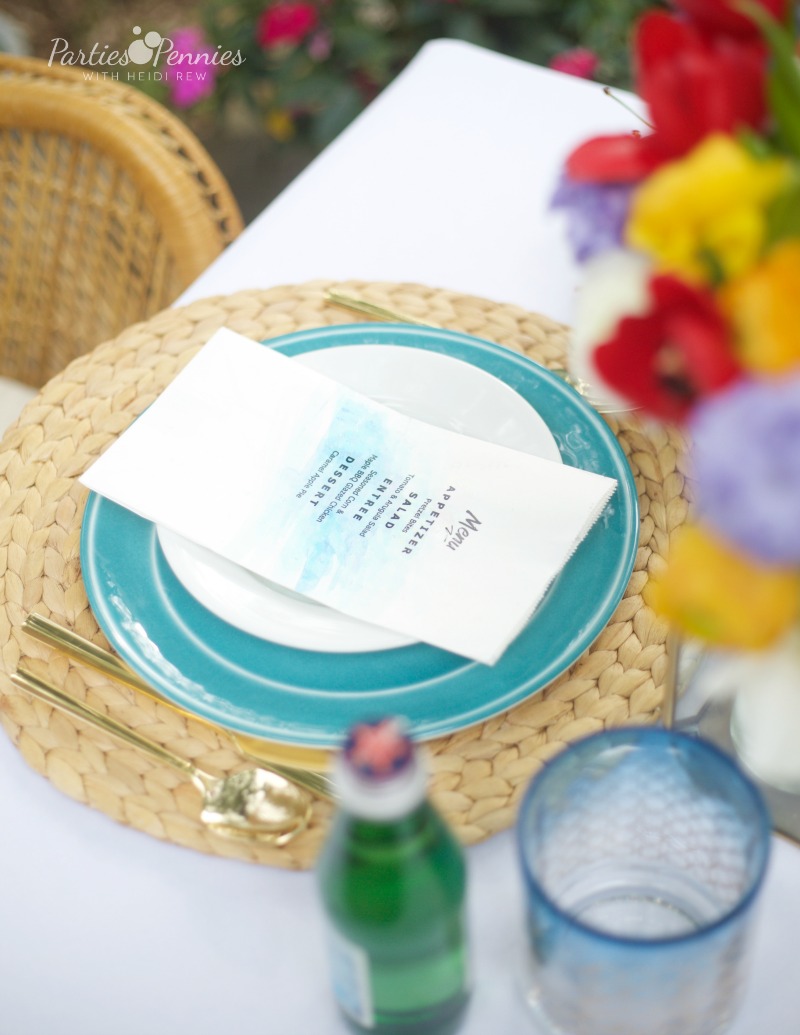 Now add your Printable Paper Bag Menus to the place settings and you're ready to go!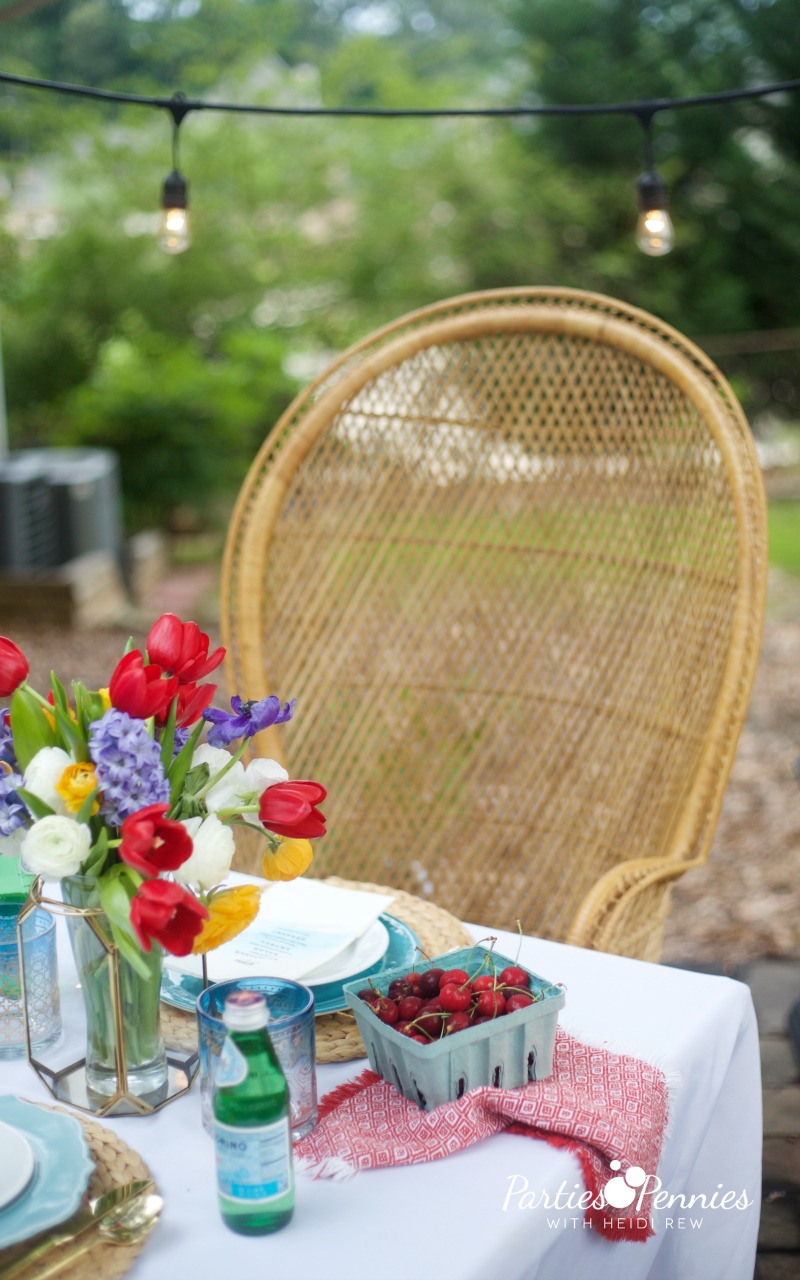 It doesn't have to just lie flat. Stand it up and fill it with treats or fruit or stuff with conversation starter questions.
If you make these, I'd LOVE to see your photos and how you make them your own! Tag @PartiesforPennies on Instagram or Facebook and @Parties4Pennies on Twitter or Pinterest!
Big thanks to Madison of Mad & Dusty who helped me create this PDF! Fab job as always!
Enjoy & Party On!