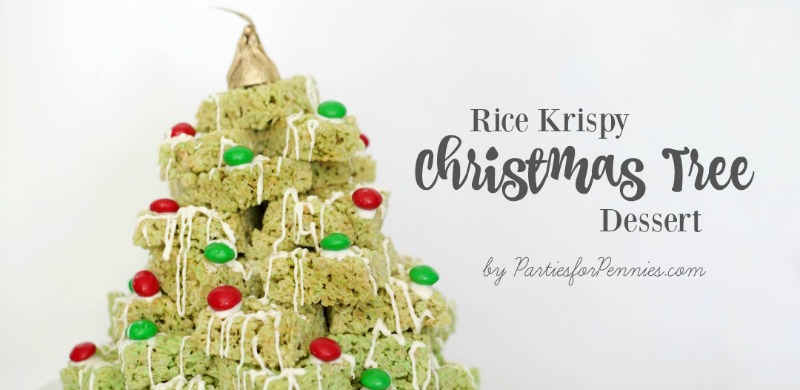 13 Dec

Rice Krispy Christmas Tree Treat

Posted at 23:01h

in

Dessert Recipes

,

Desserts

,

Holiday Parties

,

Holiday Party Recipes

,

Holiday Projects

,

Holiday Recipes

,

Holidays

,

Party Ideas

,

Recipe Videos

,

Recipes

,

Videos

2 Comments

Hey party people!

Are you in the midst of Christmas parties and classroom celebrations? If so, here's the perfect dessert to bring and it's so easy! The Rice Krispy Christmas Tree Treat…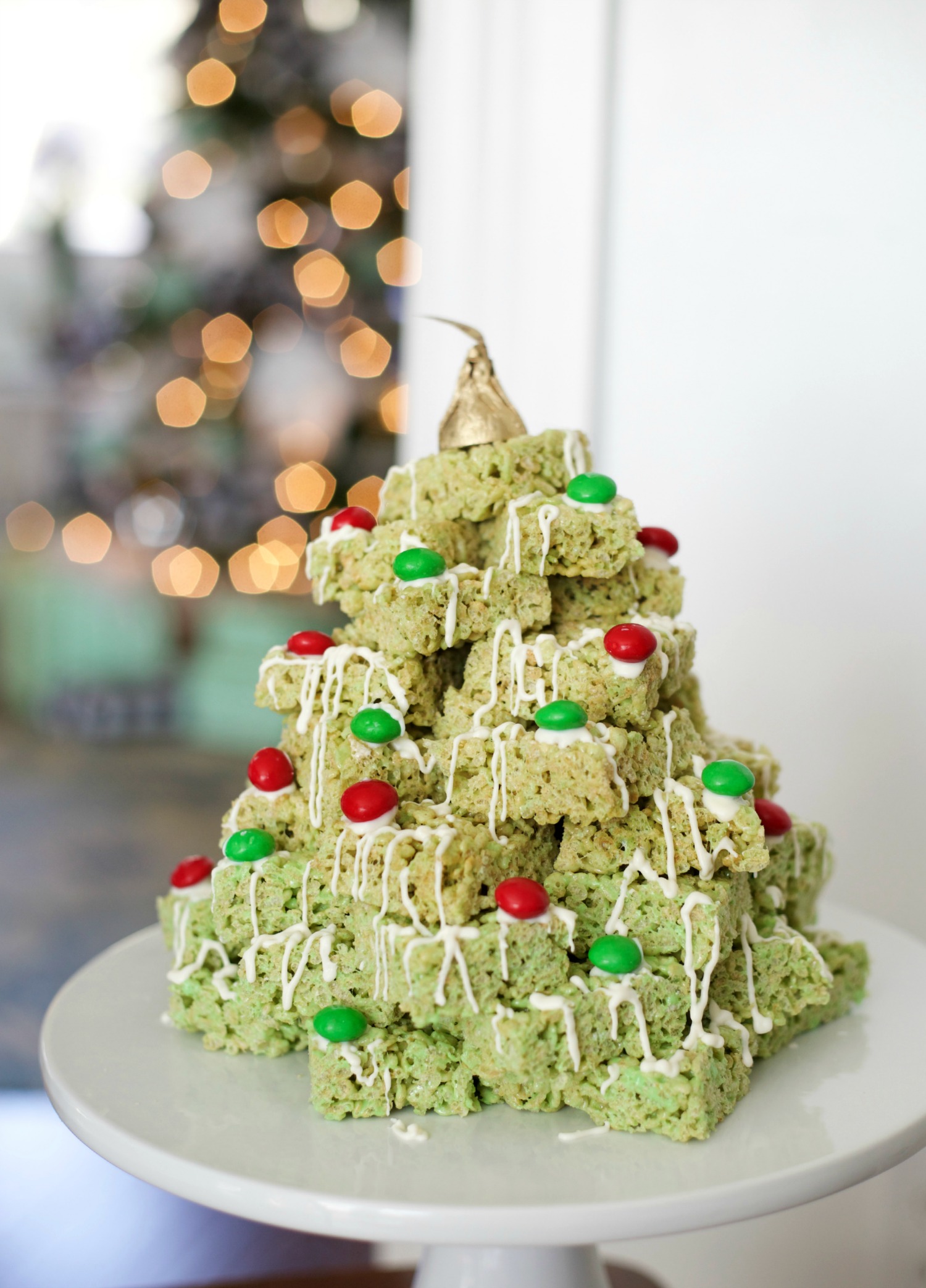 It will be the talk of your Christmas party! Here's a quick 2 minute video showing how to create your own.
MUST-READ TIP #1: To create a tall tree, make 2 Rice Krispy treat batches. Doubling it always is tough. But, they're so simple and quick, making 2 separate batches isn't that bad. You can make a smaller tree with 1 batch, but the 2 batch tree looks better.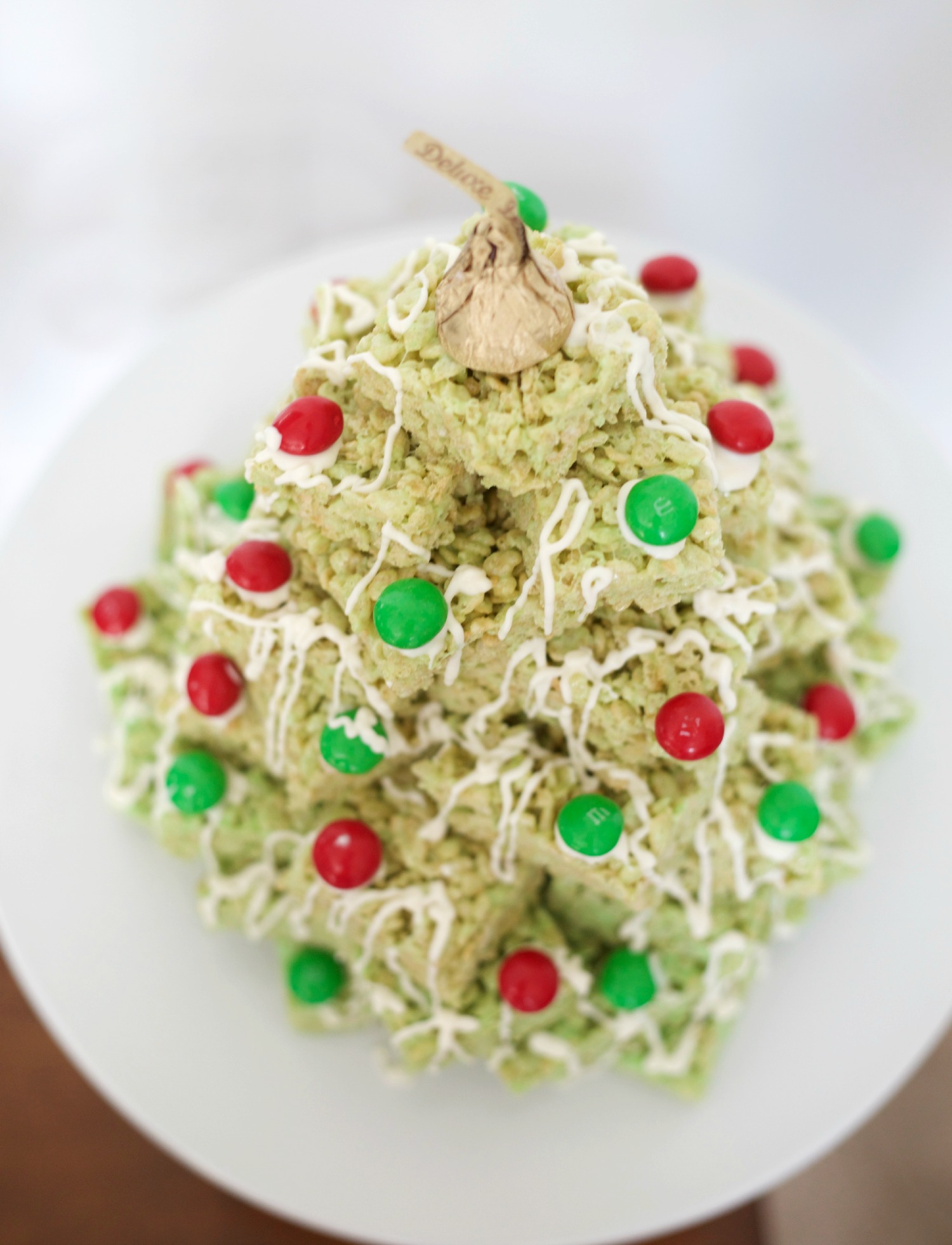 MUST-READ TIP #2: Add A LOT of green food coloring & keep track of how many drops it is so you can match the color between the 2 batches. I didn't do a good job of it and you can see the slight difference on my tree. You need to make the marshmallows greener than you think because it lightens up once you mix in the rice cereal.
This video is part of our 12 Days of Christmas Video Tutorial series! Subscribe to the Parties for Pennies YouTube page for the rest!

Hope you're having a jolly ole Holiday season!! Party on!