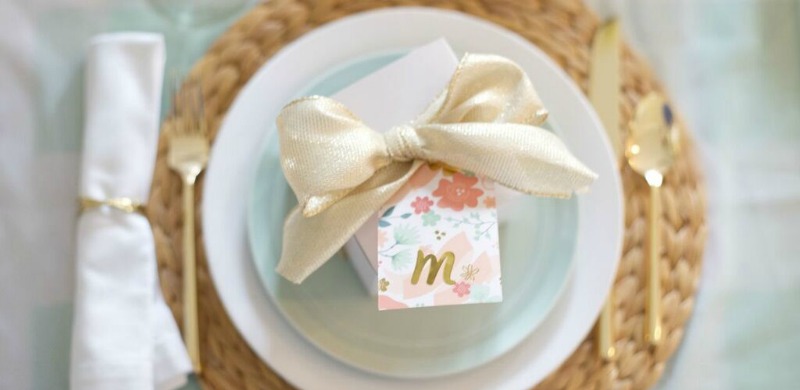 21 Dec

Simple Christmas Tablesetting Ideas

Hey party people!

If you're planning a Christmas dinner, believe it or not, your table can look incredible with just a little bit of work. Seriously. No Pinterest fails here. I created this Christmas Tablesetting for Sizzix and their awesome products. Check out their YouTube channel for 4 video tutorials that go along with this table setting. But I wanted to share some really quick and Simple Christmas Tablesetting Ideas.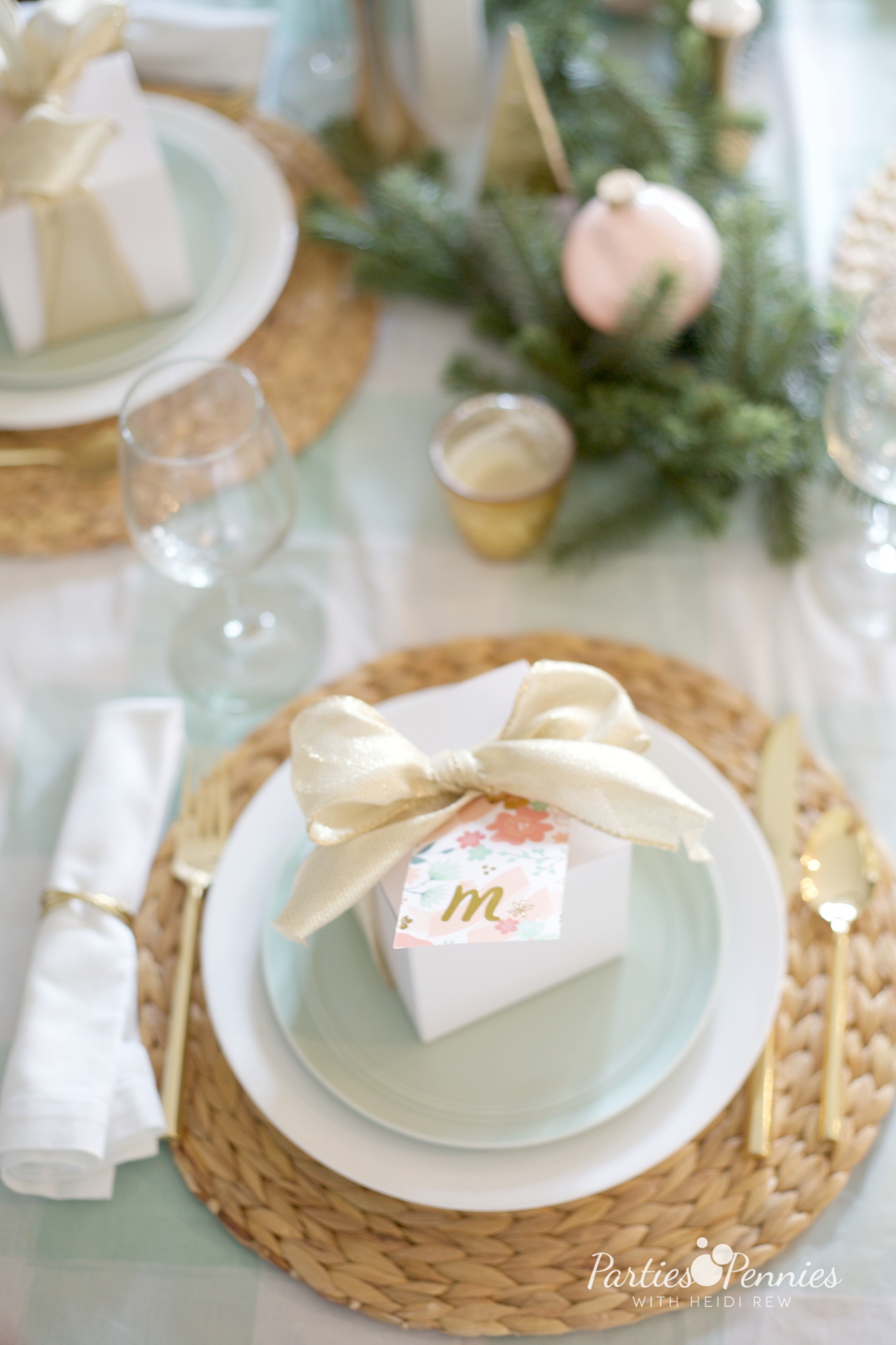 1| USE GIFT TAGS for Placesettings
This time of year, you've probably got a few to a dozen gift tags around the house. Tie them around a little box like this, around your napkin or cutlery, and you've got a really quick and simple placesetting. This gift tag I created with my Sizzix machine.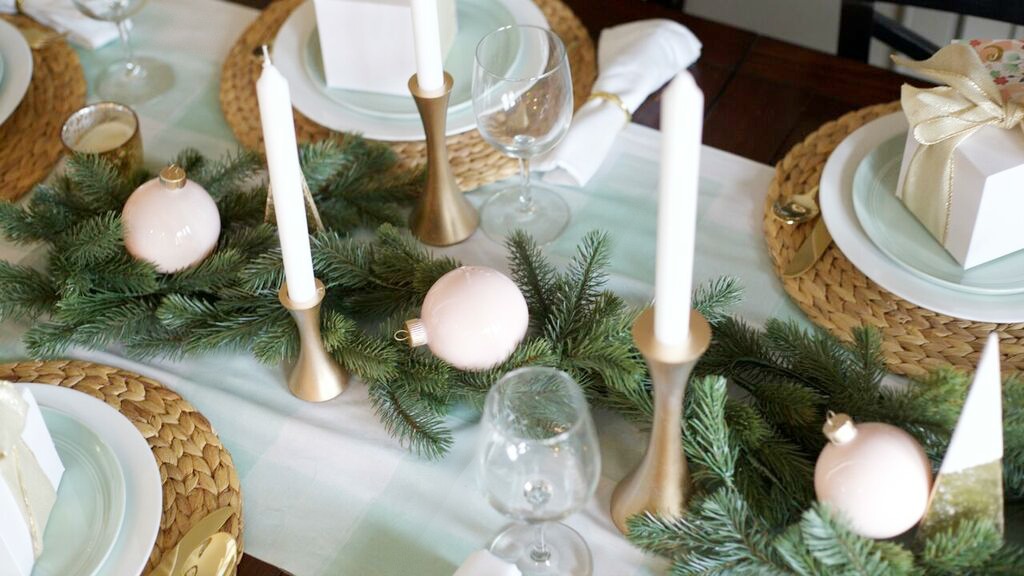 2| Add ORNAMENTS for some color
I'm just gonna go out on a limb and say you probably have some ornaments around your house this time of year. Take a few of those and add them in with some greenery to your table. It adds a fun pop of color and it costs $0.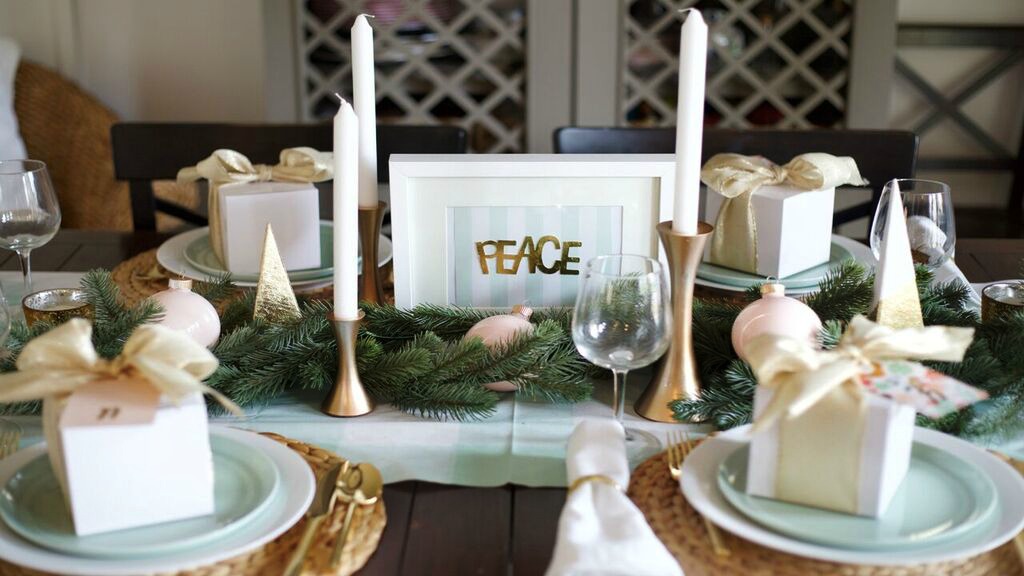 3| Use Christmas Cards for Decor
Have the Christmas cards from last year? Pop em' in a frame and use them to decorate your table or home. If your husband is like mine, you can now say, "See, I WILL use those cards I've been storing in our closet for a year."
4| Fabric works great as a RUNNER
Mint, my color scheme for this year, isn't exactly super popular. I had a hard time finding any mint, Christmas-themed runners, so I found this fun Buffalo-check fabric. Didn't sew it. Just put it down. I probably should've ironed it. ;p Not a huge fan of ironing.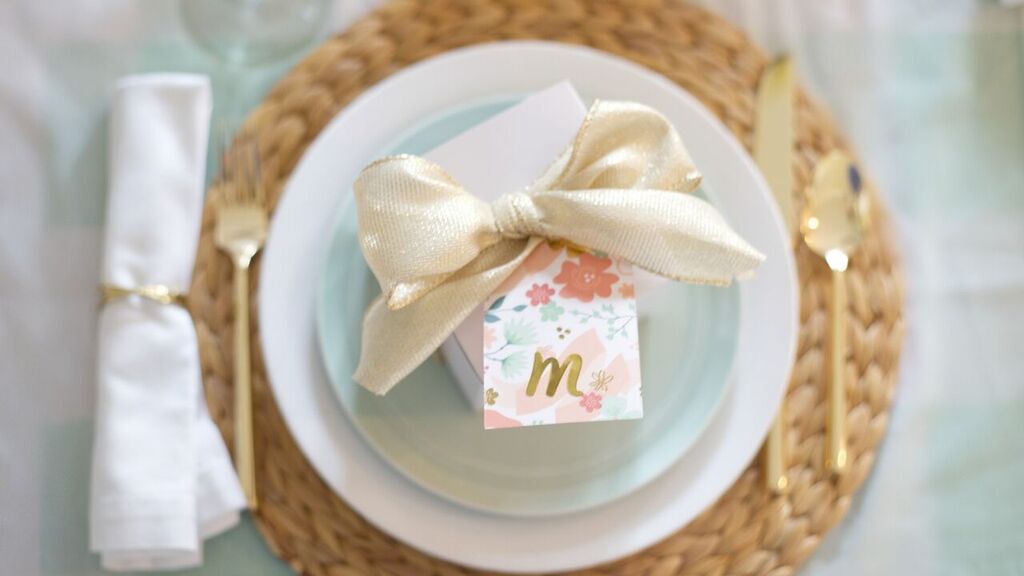 5| Mis-matched PLATES are great!
Wouldn't you love to have different plate sets for every holiday and season? Let's be real. Not many people have the budget or the storage space for that. Best way to fake it? I typically stick with plain white plates and layer them with patterned or colored smaller plates or bowls. It creates nice layers without a huge chunk o' change.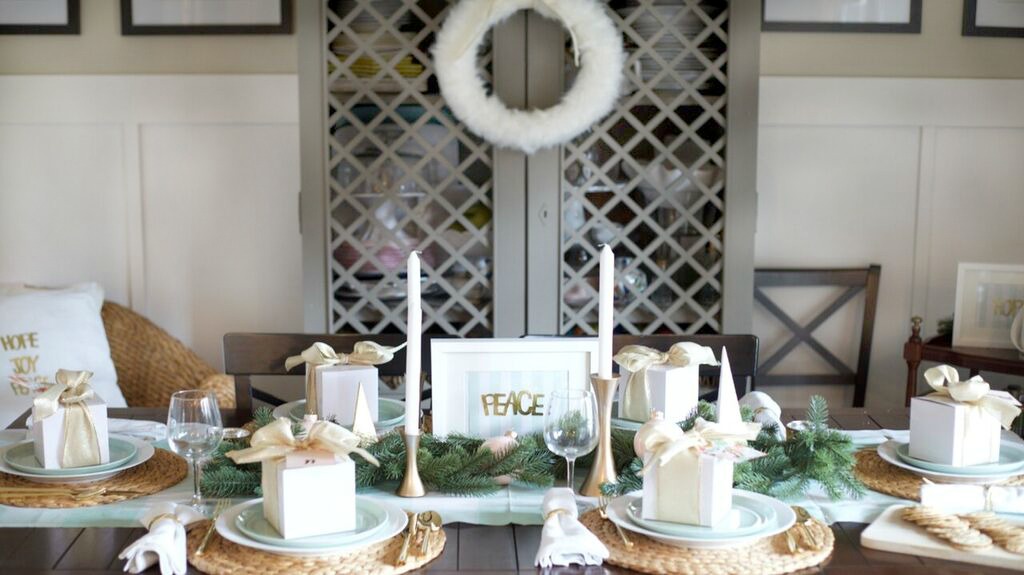 If you want to see how I did some of the projects in these pictures, check out Sizzix's YouTube channel.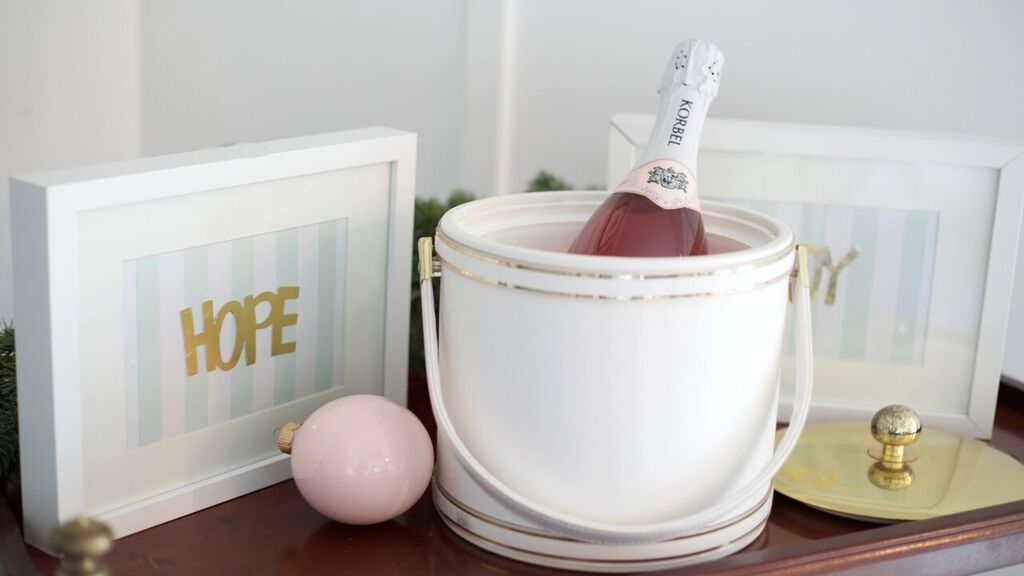 Hope you're having a great Christmas season so far! Party on!