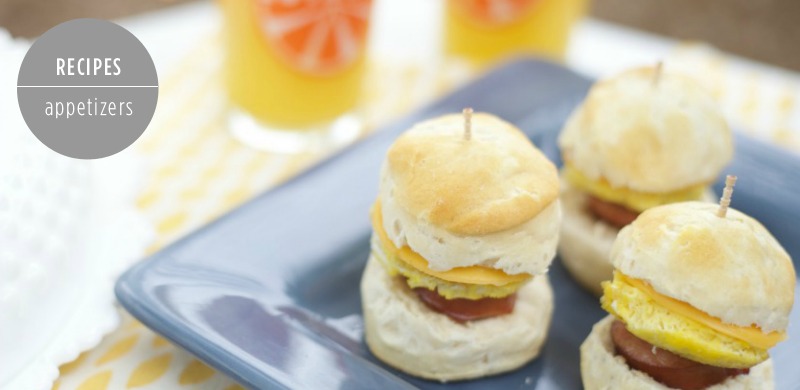 11 Apr

Smoked Sausage Easy Recipes – Mini Biscuit Appetizer

Hey party people!

Raise your hand if you love BREAKFAST? BRUNCH? It's the best, isn't it?! When I think of a good ole Southern breakfast, (Georgia Peach here, wha-what?!) I immediately think sausage and biscuits. Hillshire Farm has an amazing smoked sausage (and kielbasa, too) that is slap yo momma good (thought I'd throw in a little Southern term ;p). Using the delicious Hillshire Farm smoked sausage, I created a MINI Hillshire Farm Sausage, Egg, & Cheese Biscuit. This is the perfect appetizer for a brunch (bridal or baby shower), a breakfast, or an easy dinner idea! If you're looking for Smoked Sausage Easy Recipes, this Mini Biscuit Appetizer won't disappoint.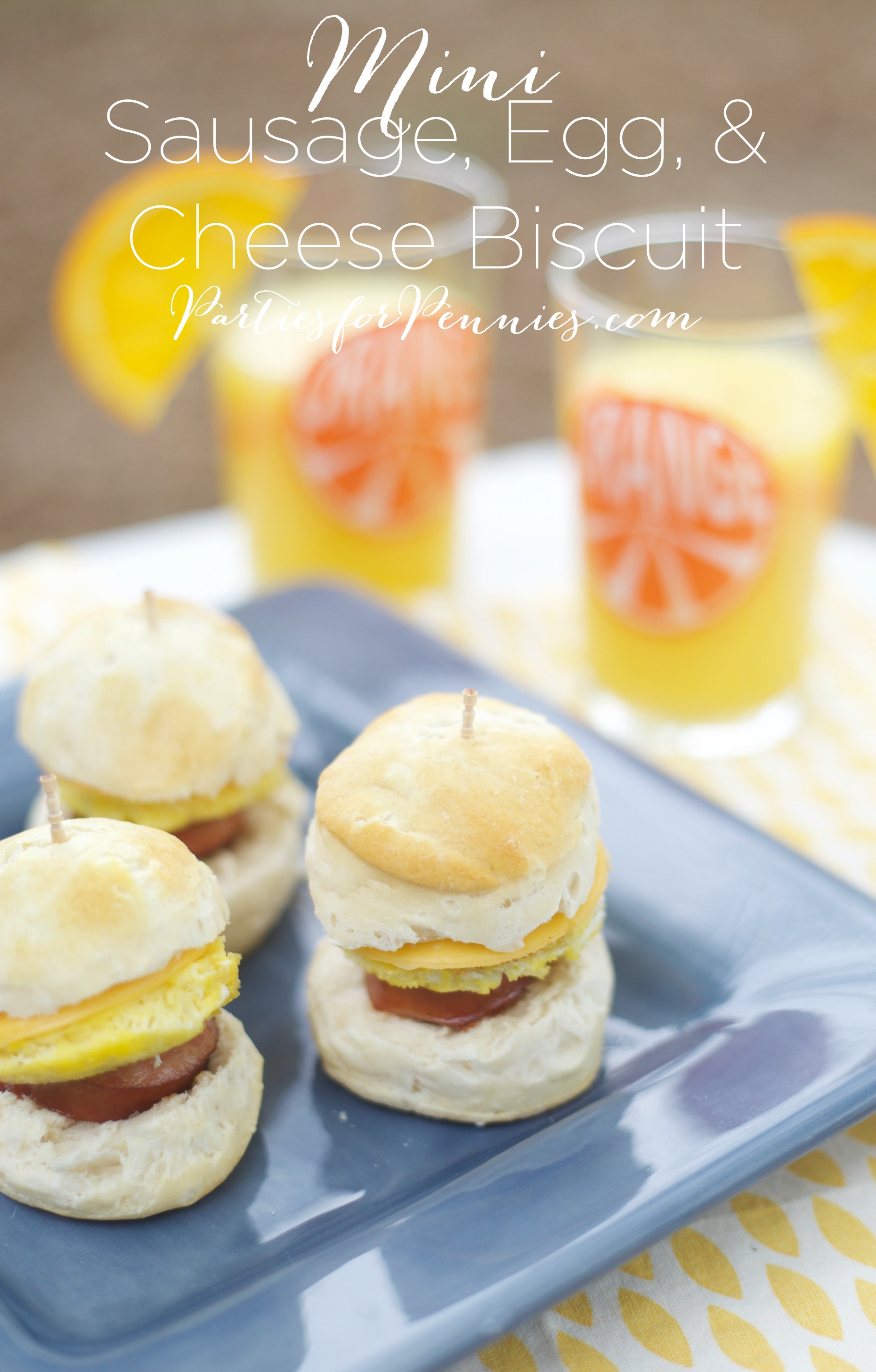 It's super easy to make and doesn't require any crazy ingredients.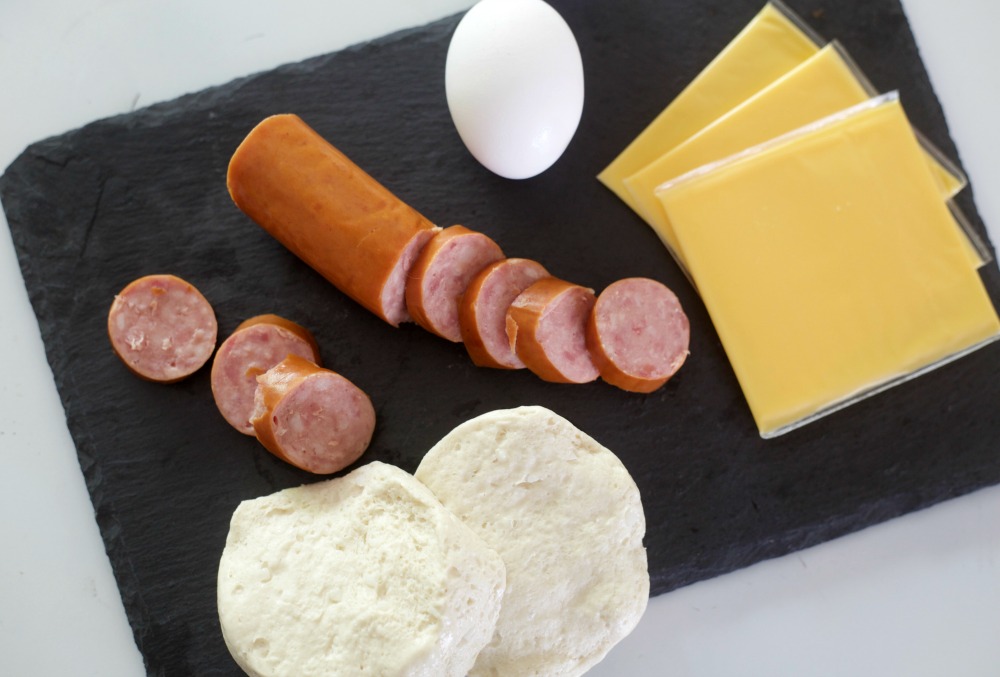 WHAT YOU NEED (for 12 appetizers): 1 can homestyle biscuit dough, 8 eggs, Cheese (I used slices & was able to use 1 slice for 2 apps), and Hillshire Farm Smoked Sausage.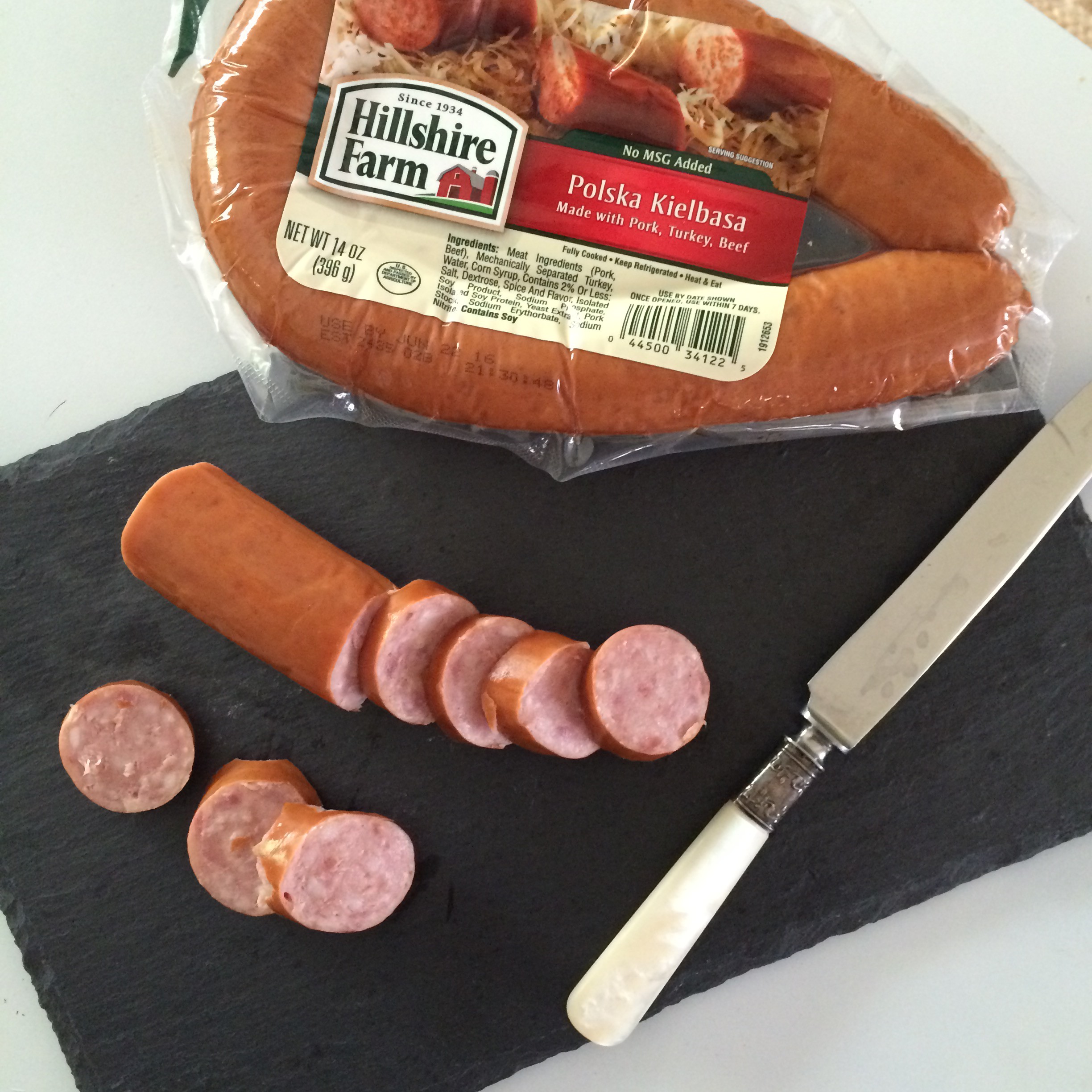 I picked up my Hillshire Farm Smoked Sausage (and my Hillshire Farm Kielbasa) at my local Kroger. Party people, they are on sale, too! Until April 19th, you can get 2 for $5, while supplies last!! Check out my Atlanta Kroger location's (or your location) weekly ad for more great deals!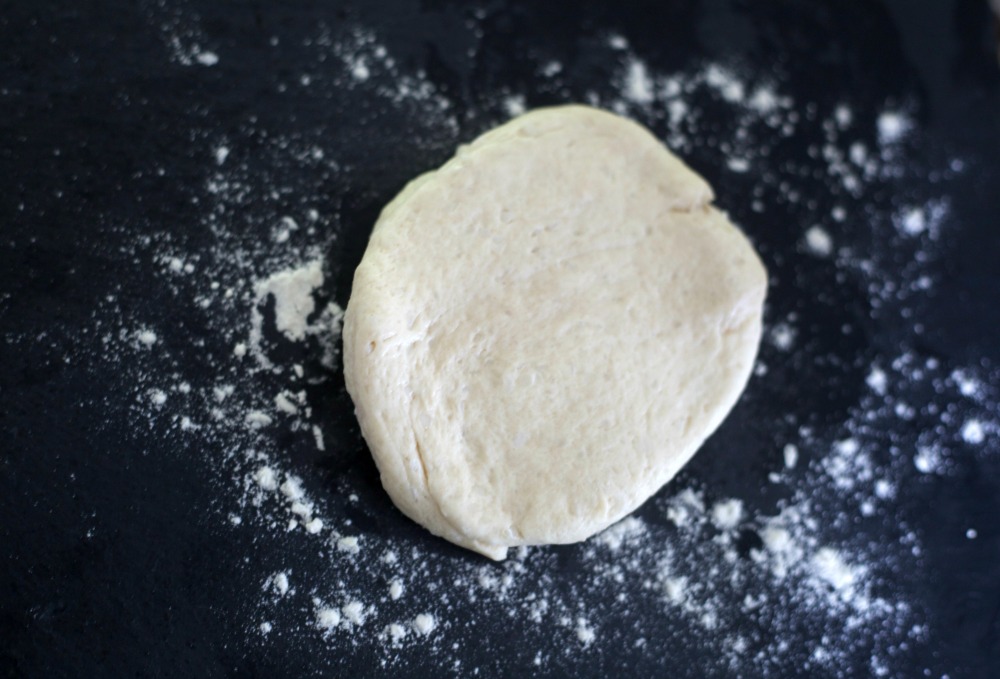 STEP 1: Preheat oven to 350 (or whatever the biscuit dough calls for). Take the biscuit dough and mix together, then roll out to 1/2″ thickness.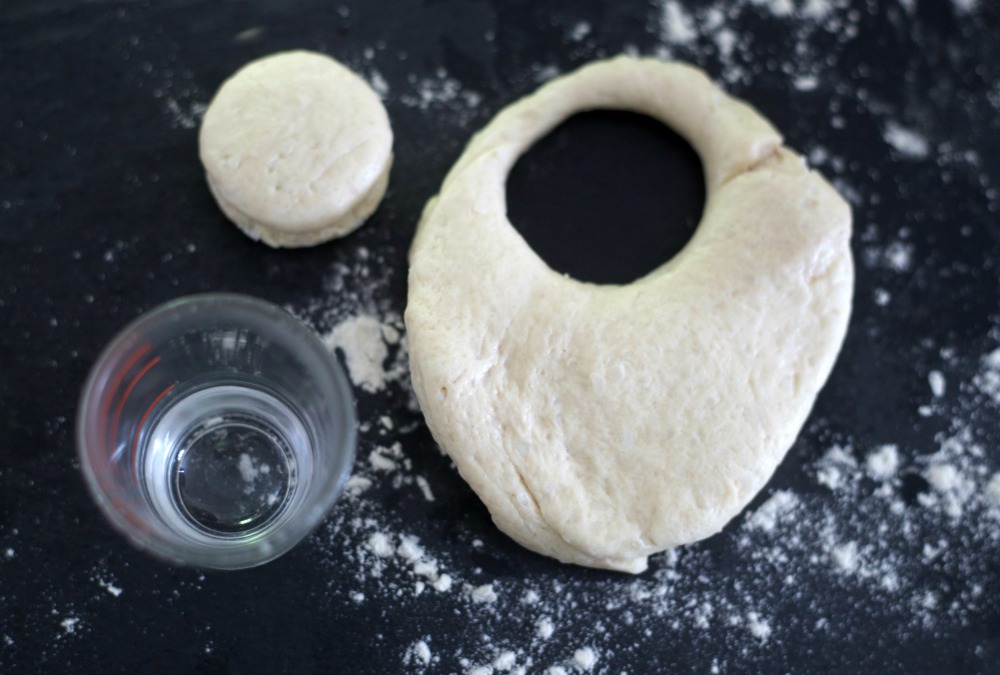 STEP 2: Use a 2 inch round cookie cutter OR, if you don't have that, use a shot glass to cut mini biscuits from your dough.
STEP 3: Bake on a parchment-lined cookie sheet for time stated on package (mine was 13-16 minutes). Optional: Brush with melted butter before baking.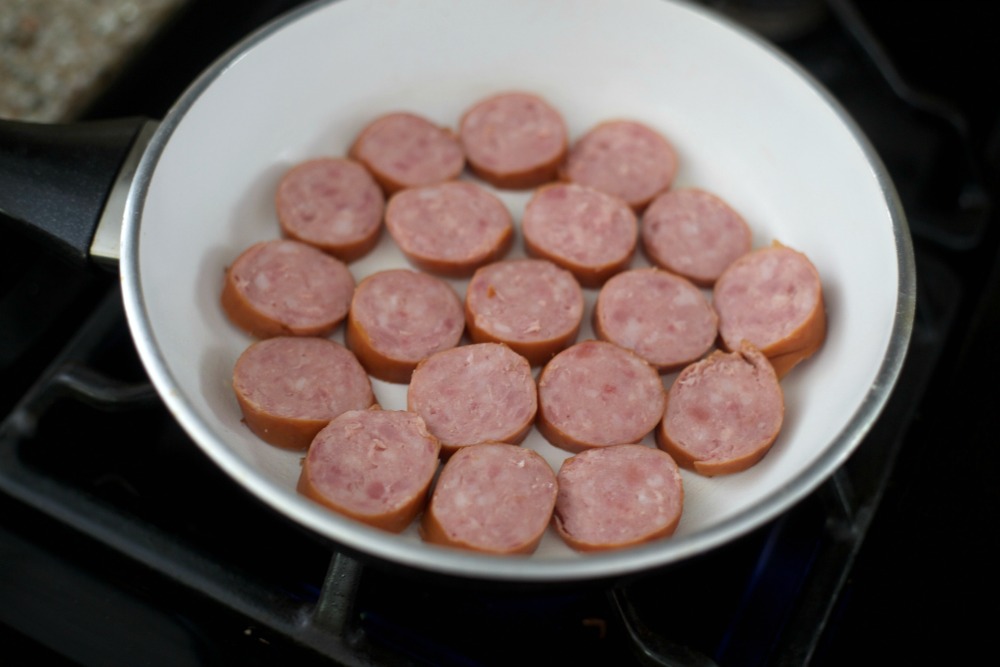 STEP 4: While the biscuits are cooking, slice the sausage and cook for 7-10 minutes in a skillet (turning half-way through).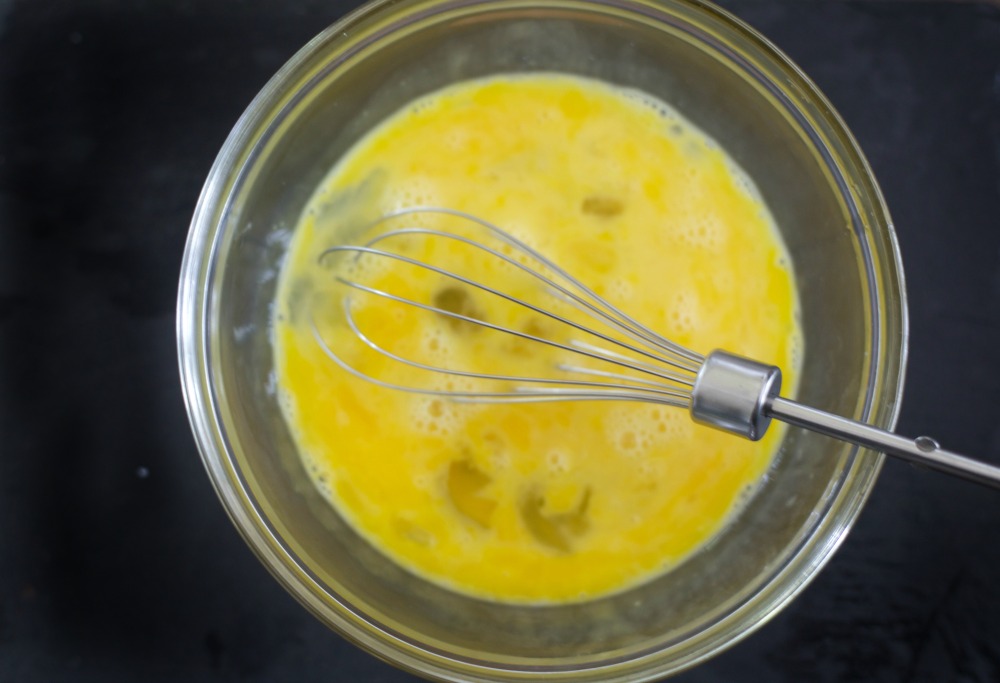 STEP 5: Beat 8 eggs in a bowl.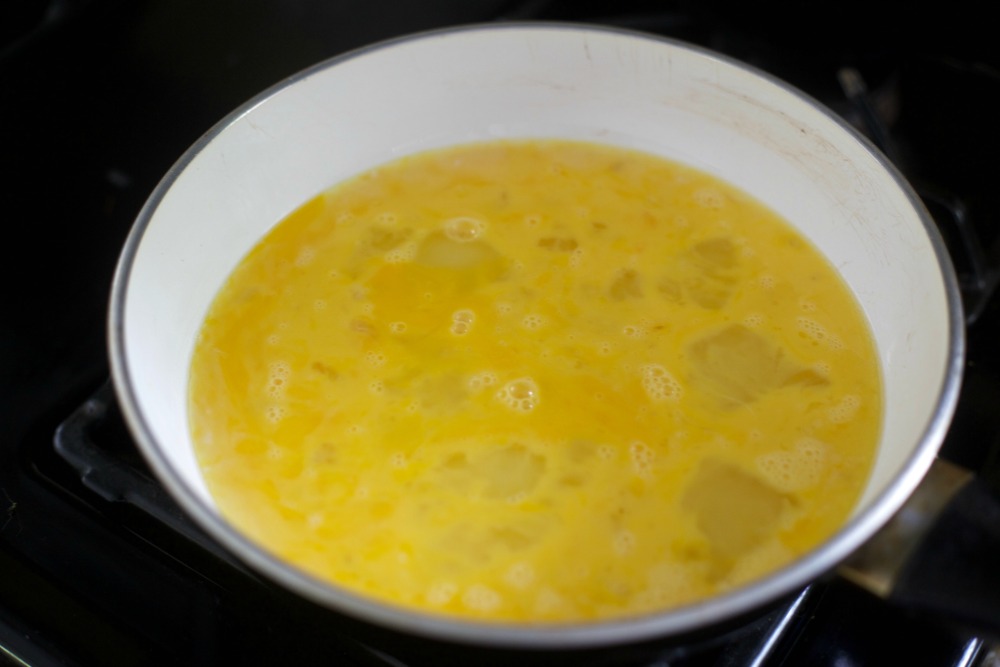 STEP 6: Spray skillet with cooking spray or coat in melted butter. Pour beaten eggs into skillet. Season with salt & pepper if desired. Top with lid and cook on medium-low heat for about 10 minutes (may vary), or until cooked through.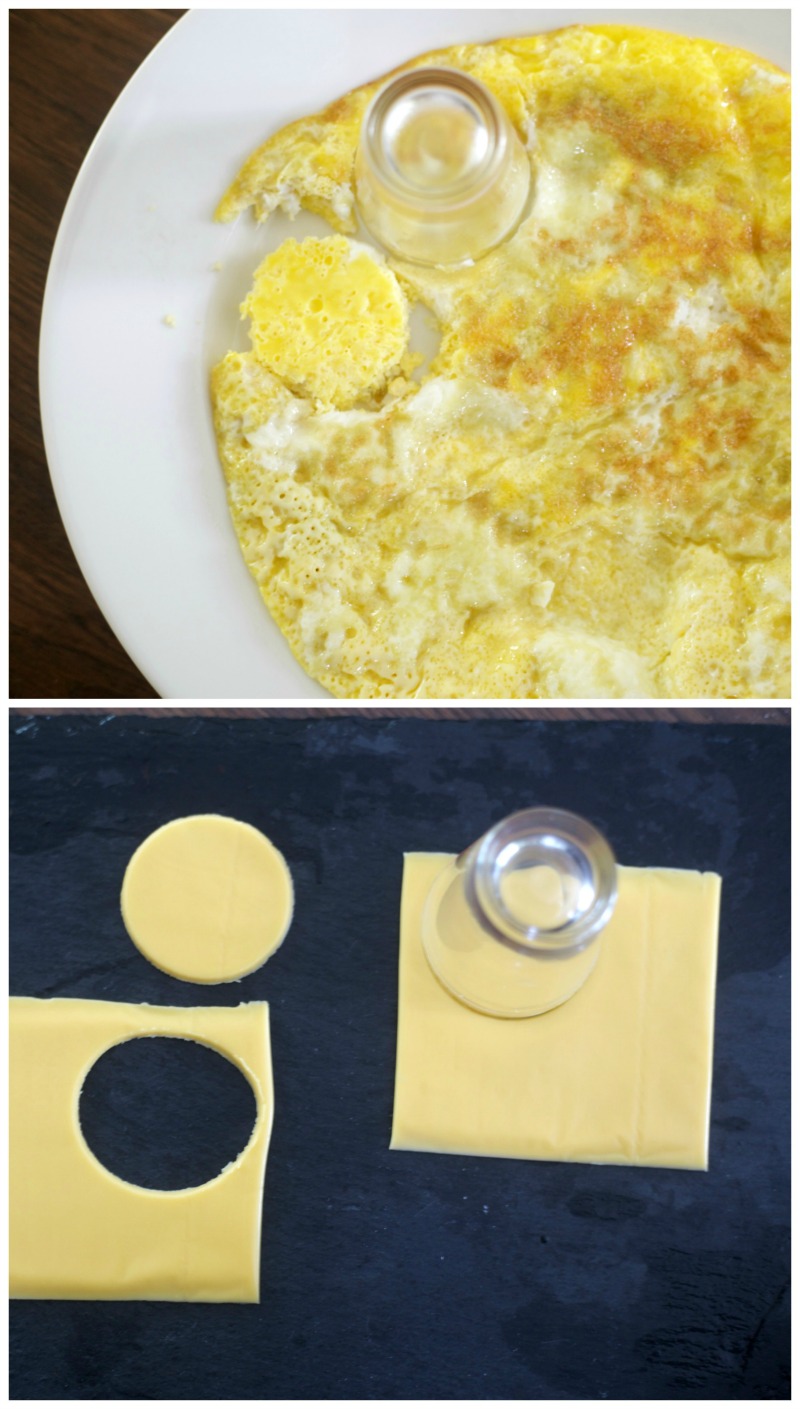 STEP 7: Once the eggs are done, place onto a cutting board or plate. Use your cookie cutter or shot glass to cut out round circles. Set aside.
STEP 8: Do the same with your cheese slices.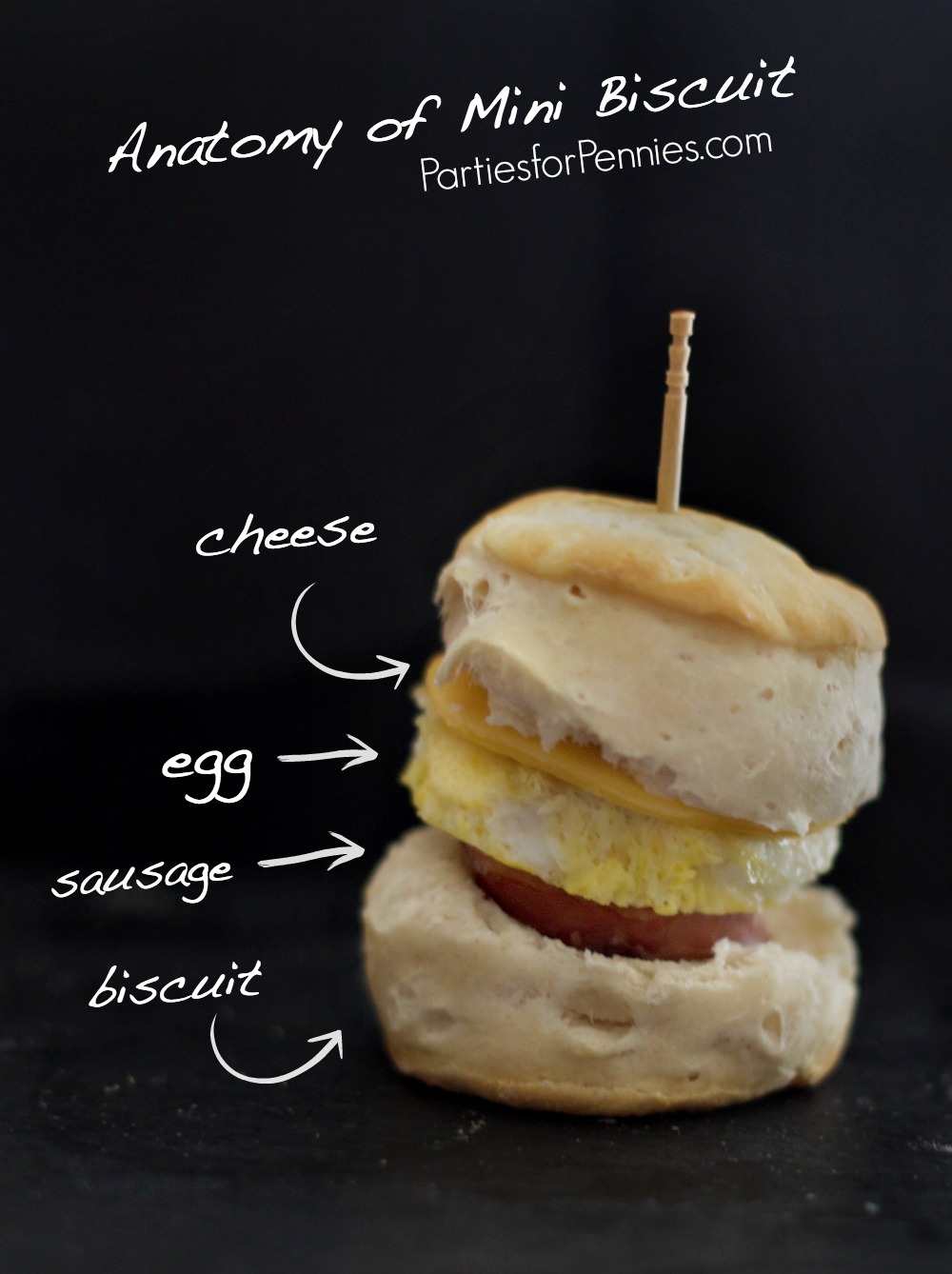 STEP 9: Take out the biscuits. Cut in half and assemble! Add a toothpick through the top to keep it all in place – like a Spanx for our Mini Sausage Egg Cheese Biscuit Appetizer. 🙂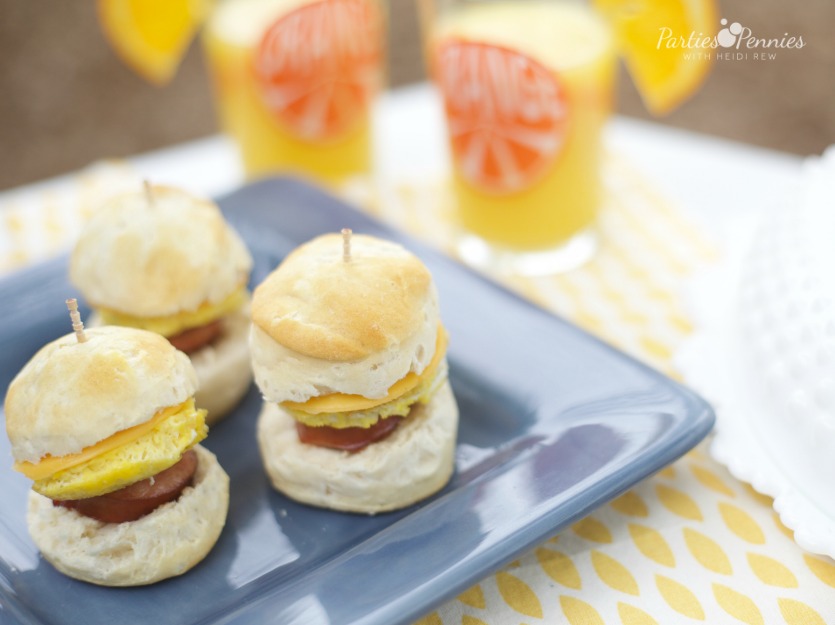 TIP: To keep warm, place in aluminum foil in oven on warm.
My husband LOVED these!! He actually put 2 together for a double decker!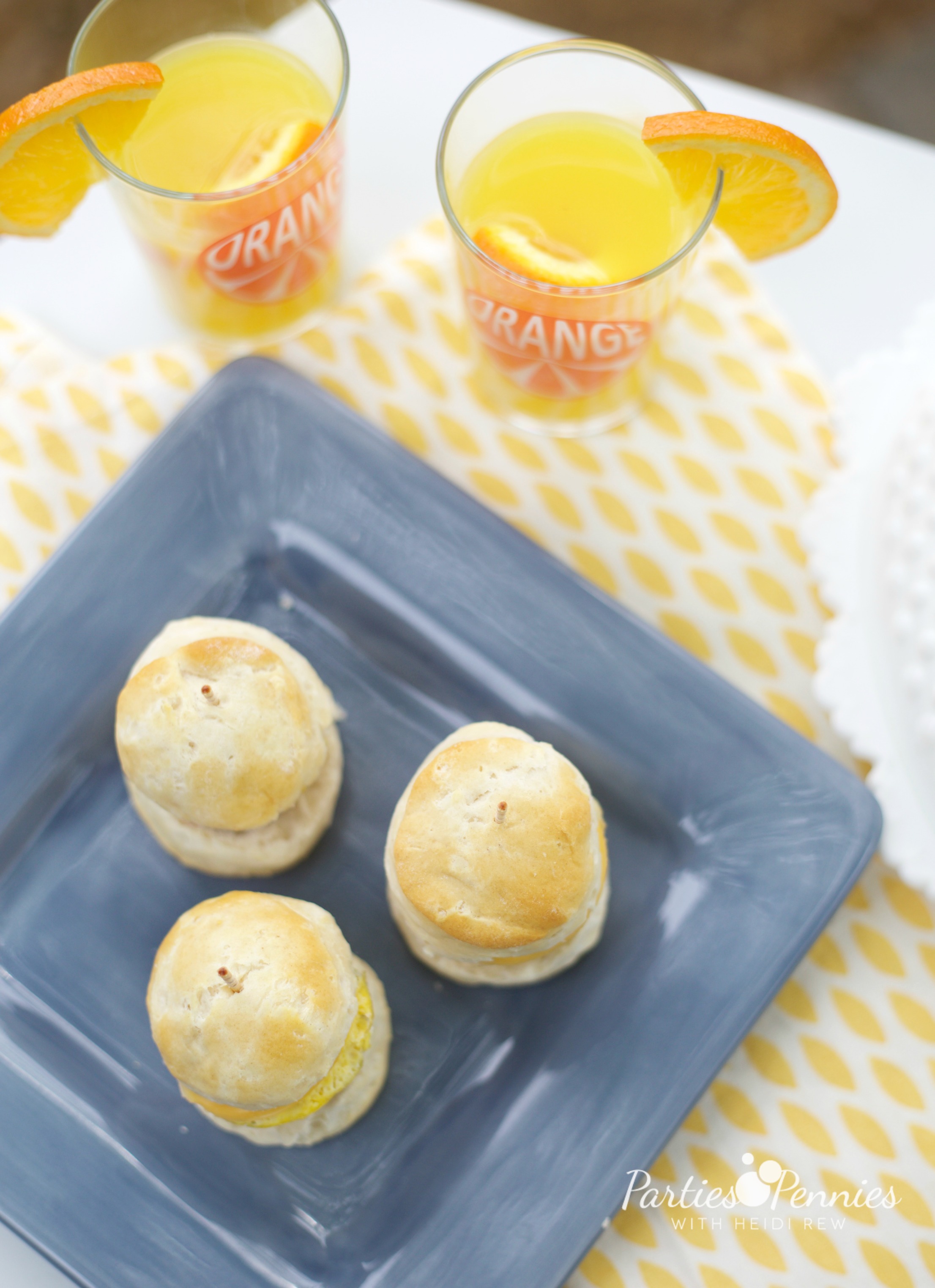 These are great to serve at a breakfast or brunch. You can even make them the night before and heat in the oven before serving. The Hillshire Farm Smoked Sausage is the winning ingredient. So delicious & flavorful.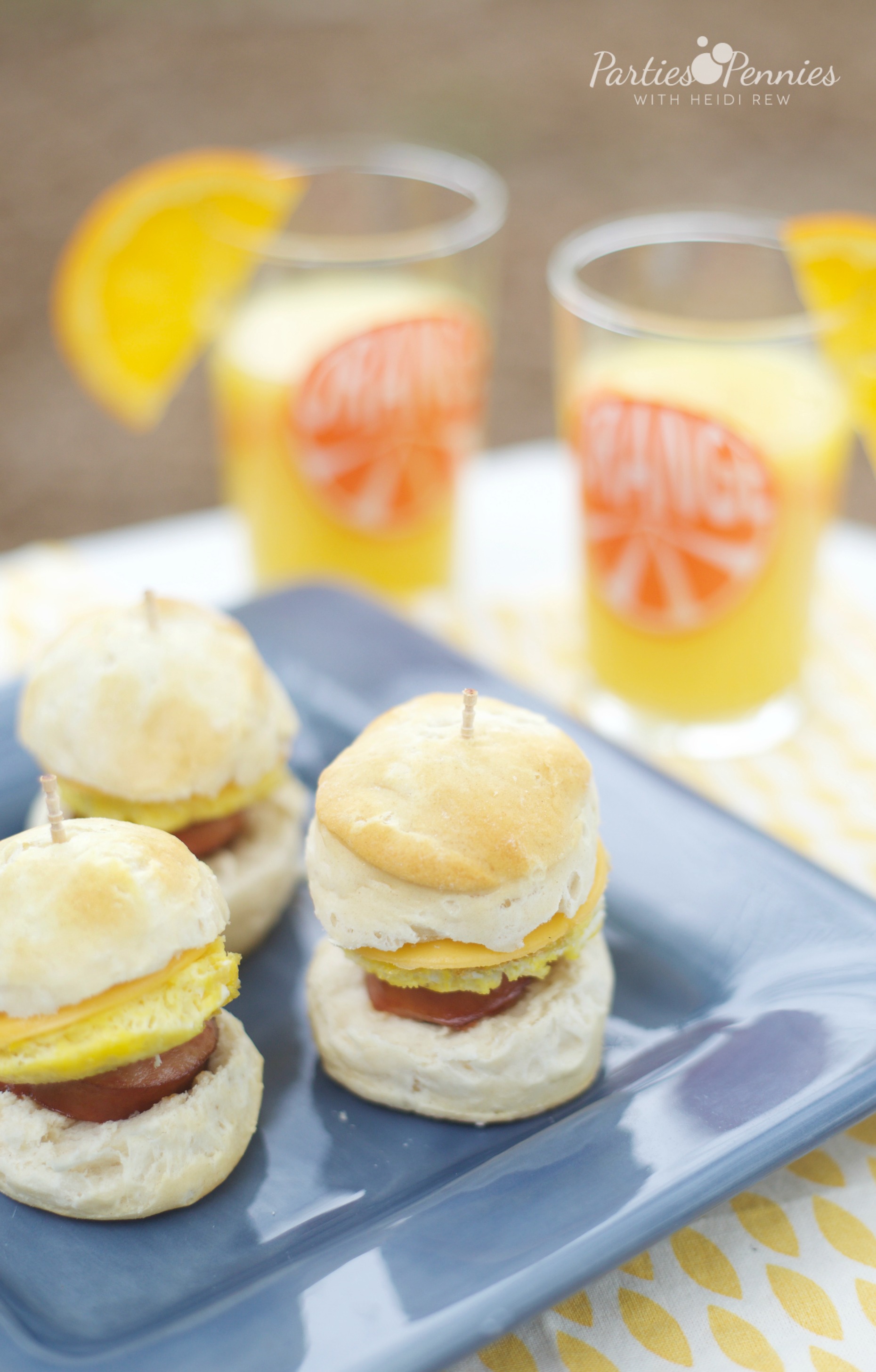 Who else is super hungry for breakfast now? (Raises hand :-))
Check out more delicious Smoked Sausage Easy Recipes HERE! I'm going to make the Rueben Casserole with my Hillshire Farm Kielbasa Sausage later this week. My husband is going to be so excited!
Enjoy & Party on!
This post is part of a social shopper marketing insight campaign with Pollinate Media Group® and Hillshire Farm, but all my opinions are my own. #pmedia #nohasslesavorymeal http://my-disclosur.es/OBsstV