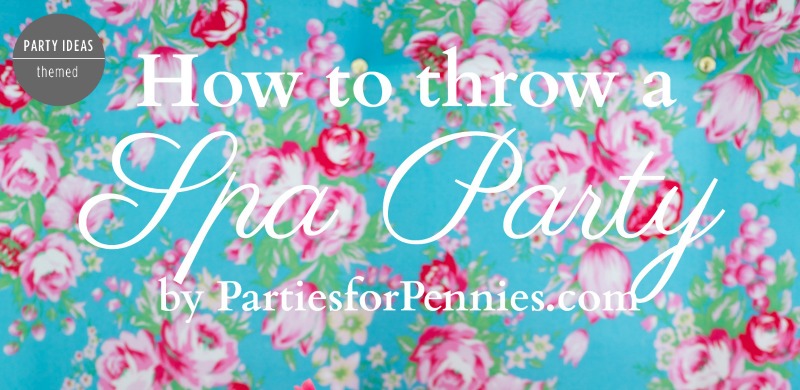 08 Mar

Spa Party with Printables!

Hey party people!

What girl (and some guys…let's be honest here) wouldn't LOVE a SPA PARTY? Well here is EVERYTHING you need to throw your own Spa Party…PLUS it's on a BUDGET!
I literally have created a Party in a PDF for you! The invitations, the Welcome Sign, the favor tags, the menu tags, the spa services, the supply list, the timeline and to-do list…everything is taken care of for YOU! PLUS I've put all the info on video. Who is looking out for you?? 😉 So, take a deep breath and just follow this outline…
1| INVITATIONS
Spa Mask Invitations – These are printable invitations that you just fill in your own information, cut out, and stick in the mail! You can add some embellishments if you want or just send them as is!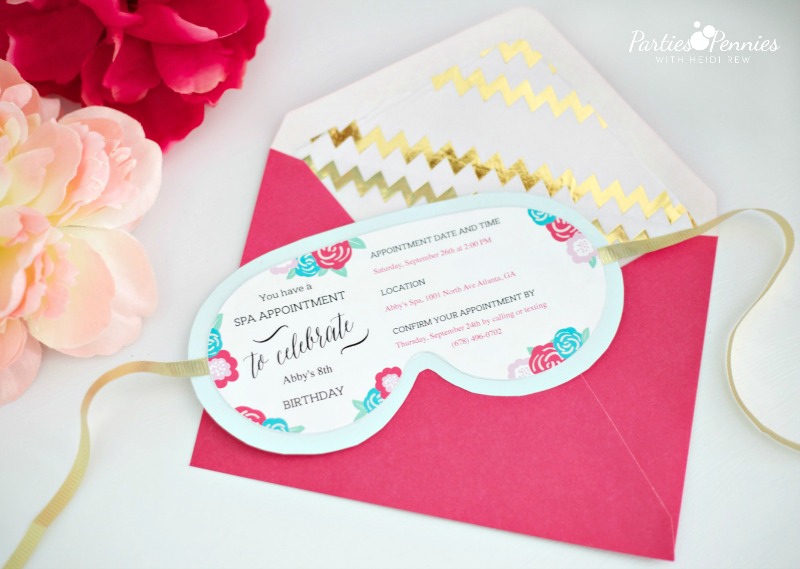 2| FOOD
Spa Sandwiches – These are simply just bread from the grocery store + deli meat + cheese. You can tailor it to whatever food allergies or preferences. Peanut butter (or almond butter) & jelly, chicken salad, tuna salad, or even a veggie sandwich are other options.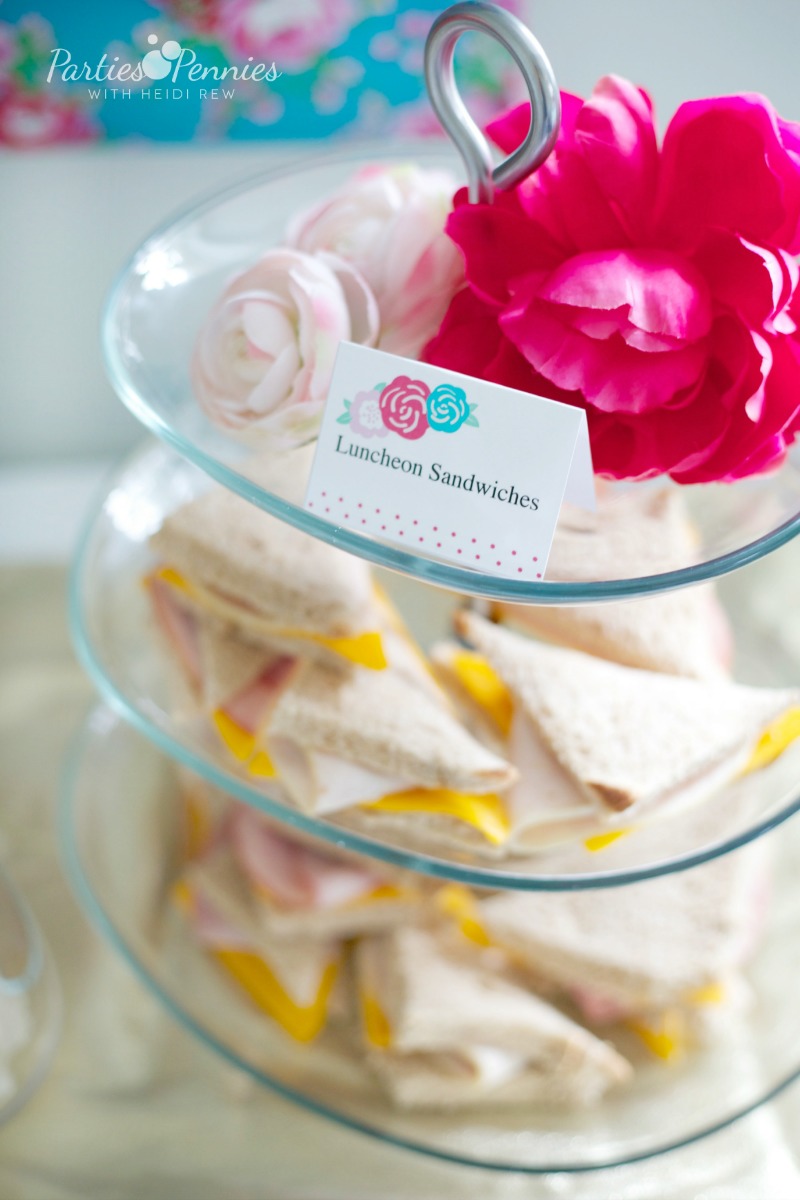 Cucumbers & Hummus – Doesn't get much more "spa-like" than that?! If you don't have plastic appetizer cups like mine, just use regular small clear plastic cups. They're less expensive and work just as well! You don't have to just stick to hummus. You can add other fruit as well.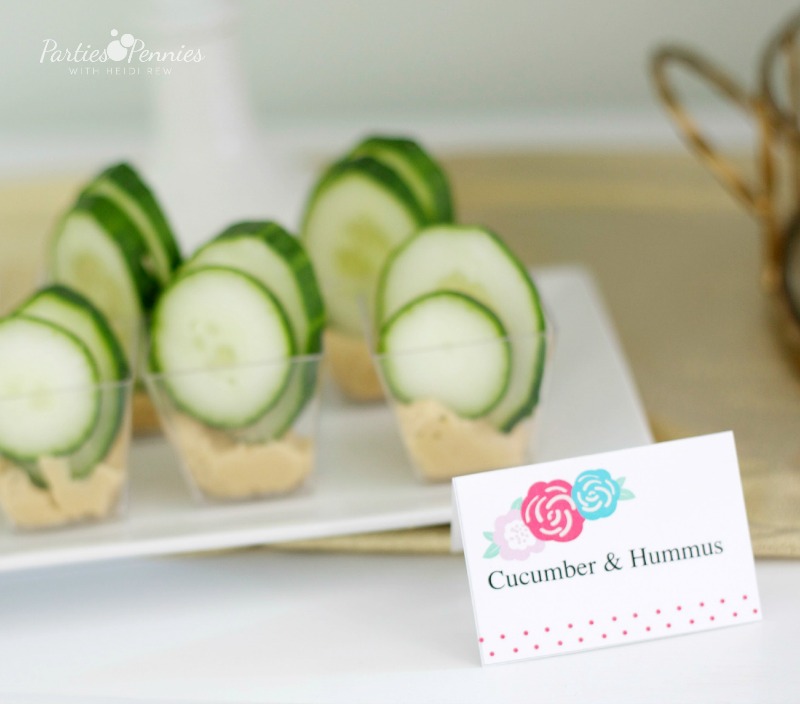 Cotton Ball Cupcakes – These are easy peasy. Store-bought (or homemade) cupcakes + powdered sugar doughnut holes (or the Ferrero Raffeallo coconut candies) = Cotton Ball Cupcakes.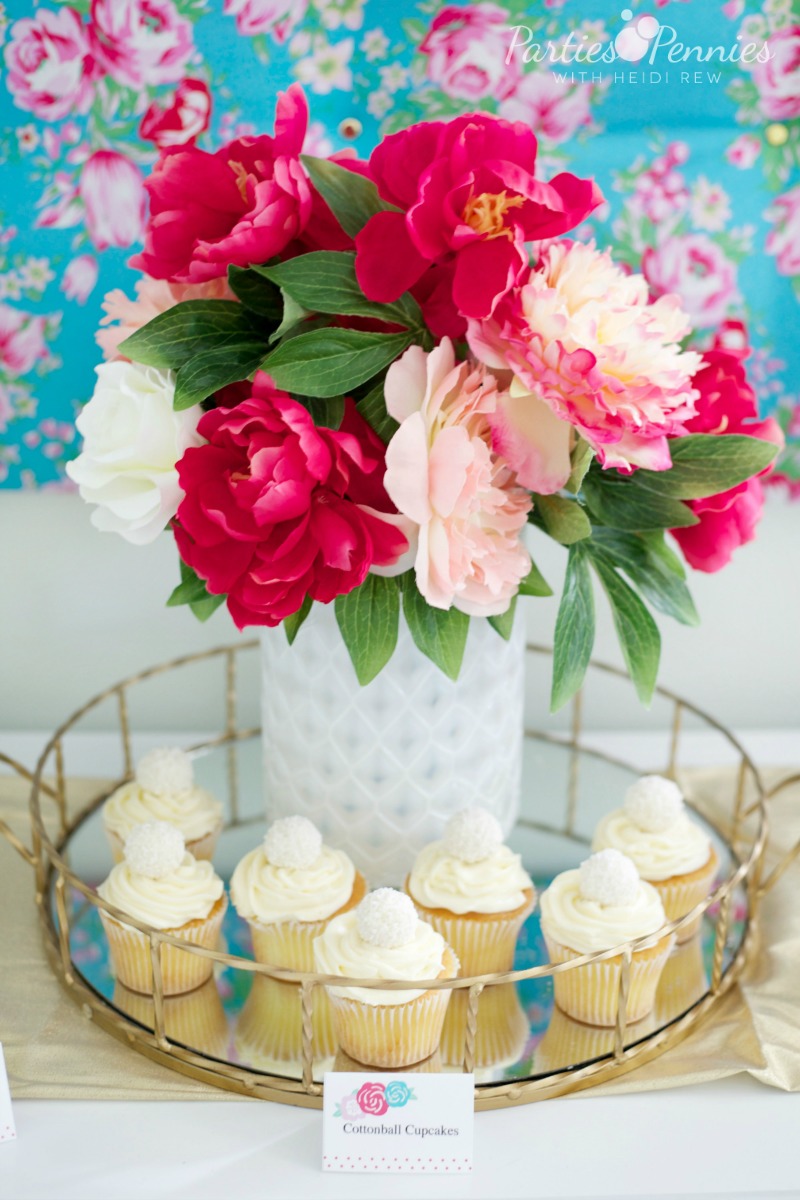 Edible Nail Polish – Your guests are going to LOVE these! Check out the video in this post to see how to make your own!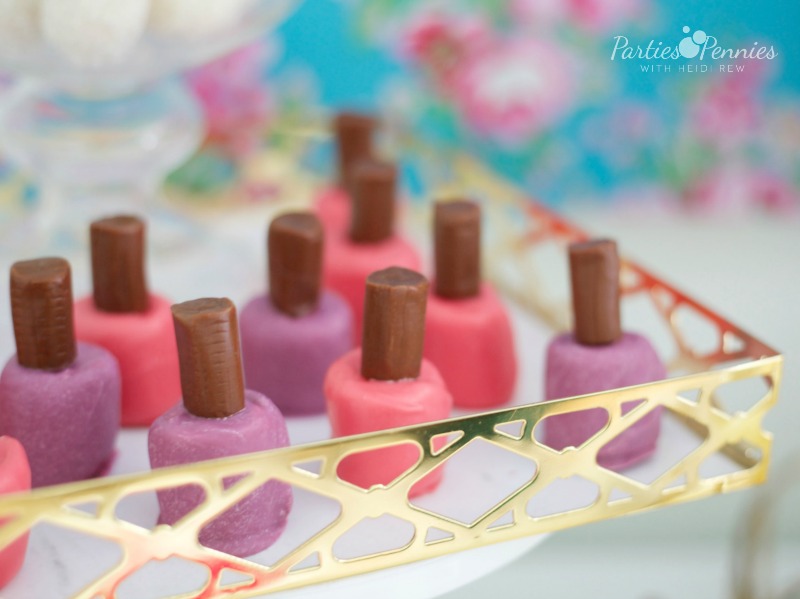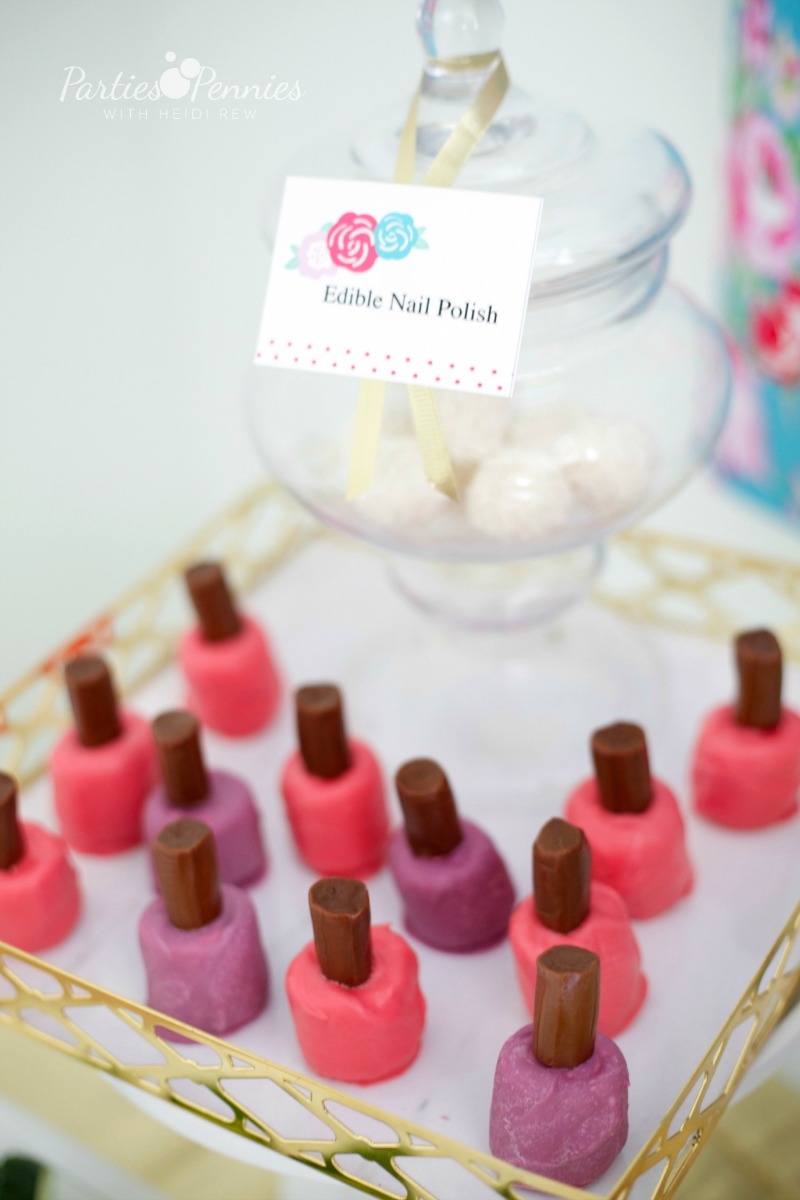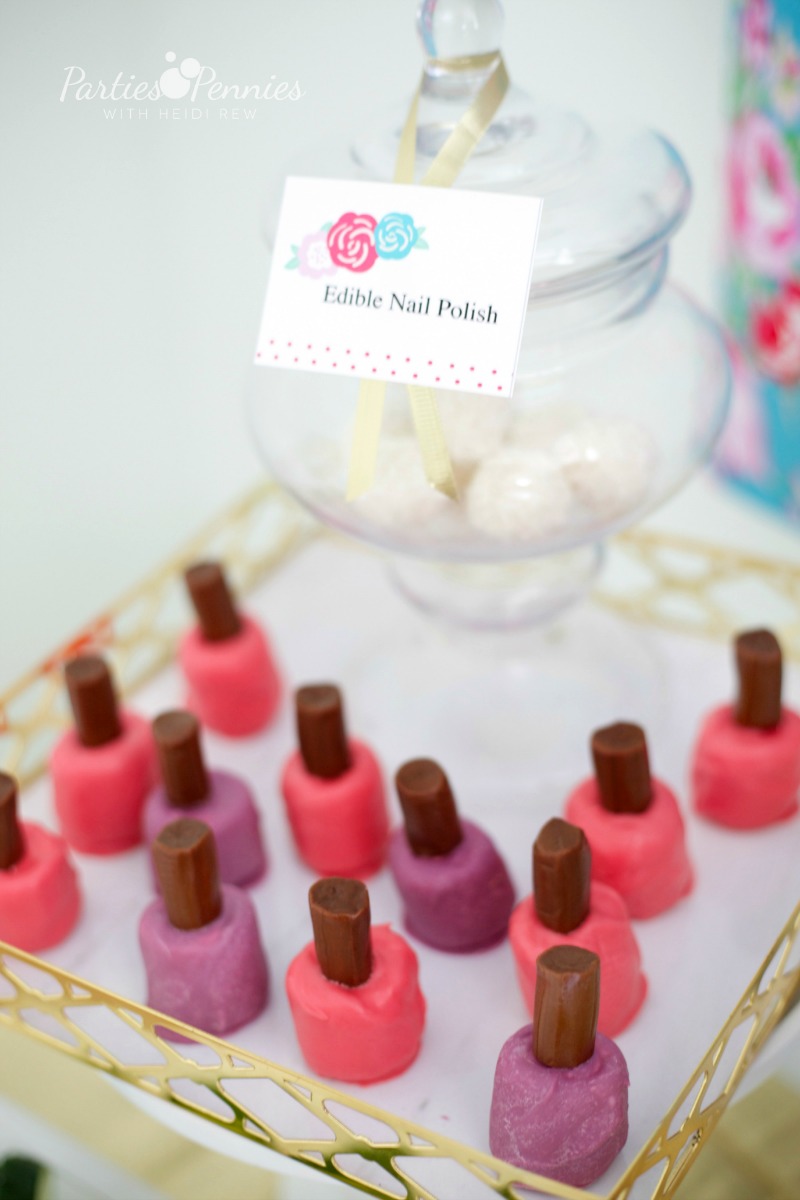 3| DECORATIONS
Tufted Backdrop – Can you believe the tufted backdrop I used for my party is made from foam board? Yep! And you can make one too! Check out this VIDEO TUTORIAL to find out how to make your own! You can use a plastic tablecloth, like I did in the video, or you can use fabric, like I did for this party. If you use fabric, you may have to secure it with a staple gun since it's thicker material.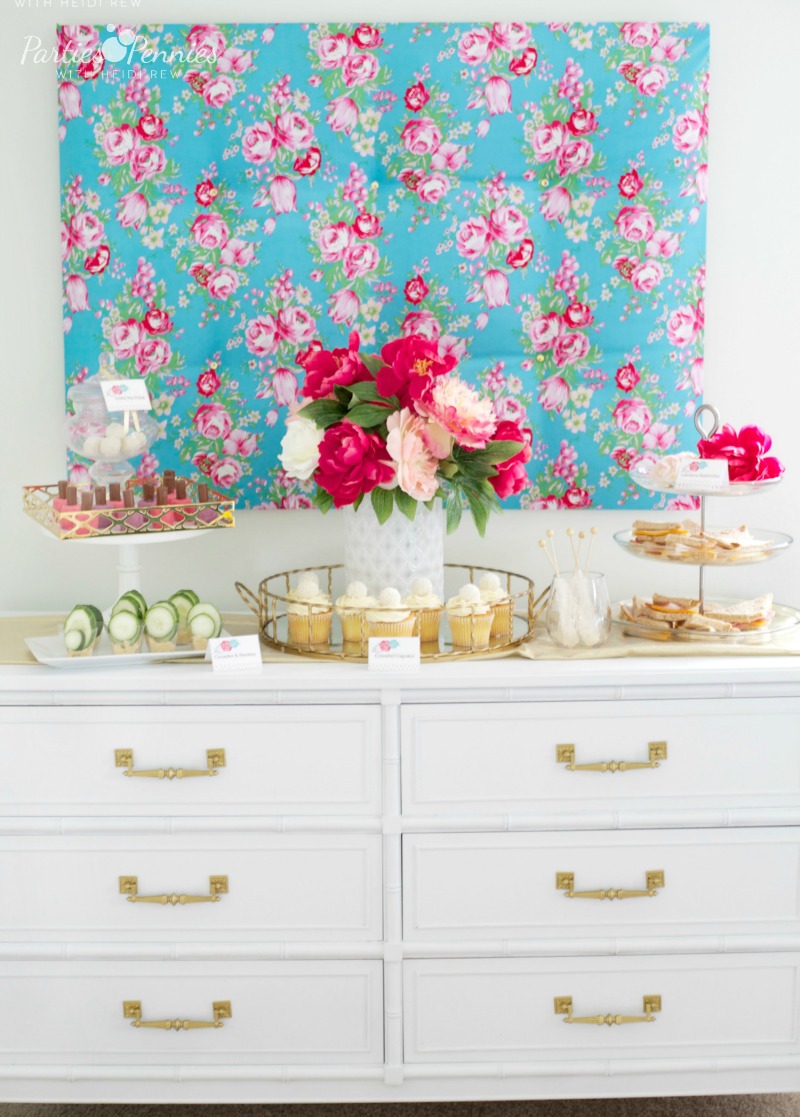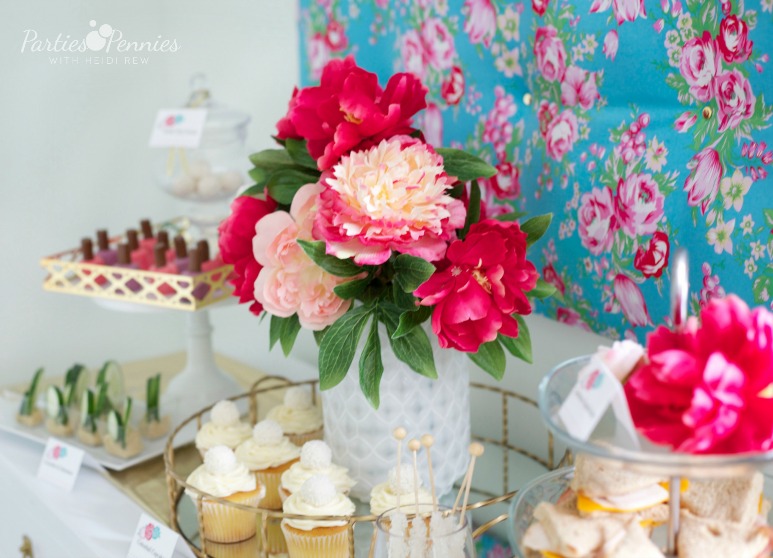 Flowers – Beautiful flowers really make a room more serene. Get some at your local warehouse store, farmers market, or Trader Joes. These are my go-to places for affordable and beautiful flowers.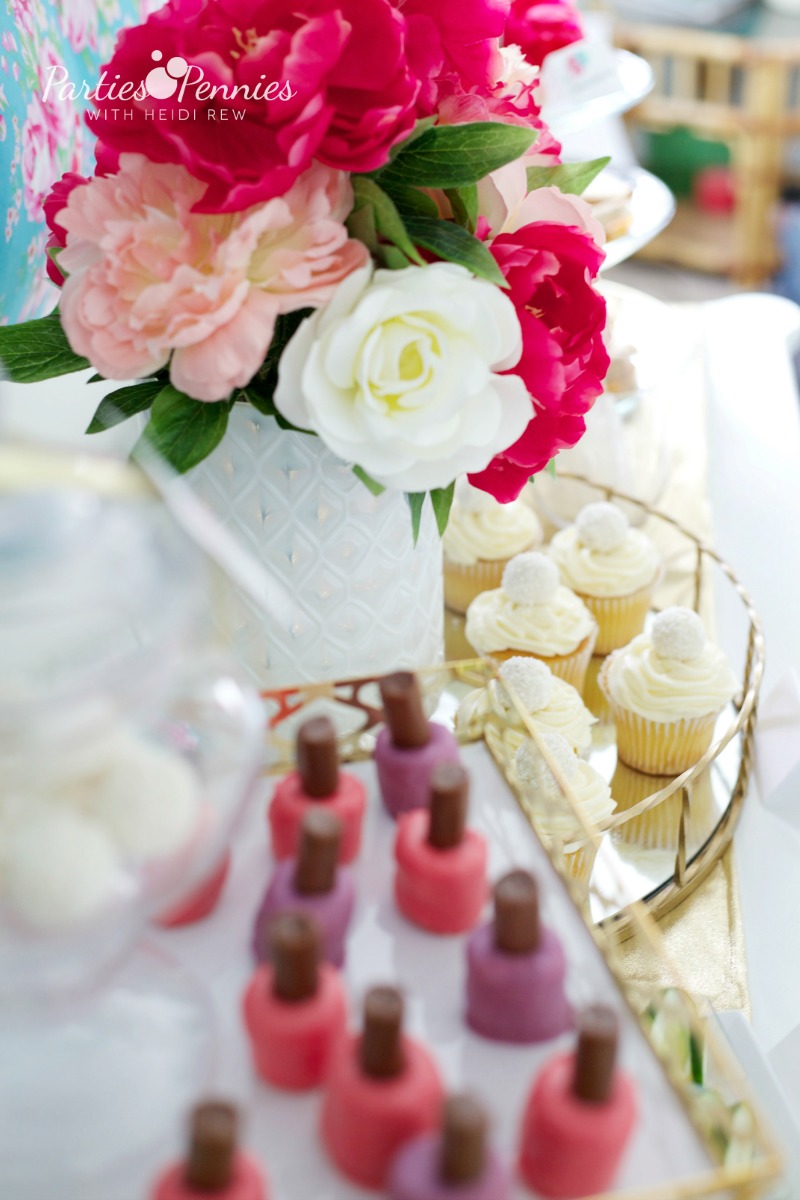 Signs – Check out the Welcome Sign, Spa Services Sign, Menu Labels, and other beautiful printables to add to your decor!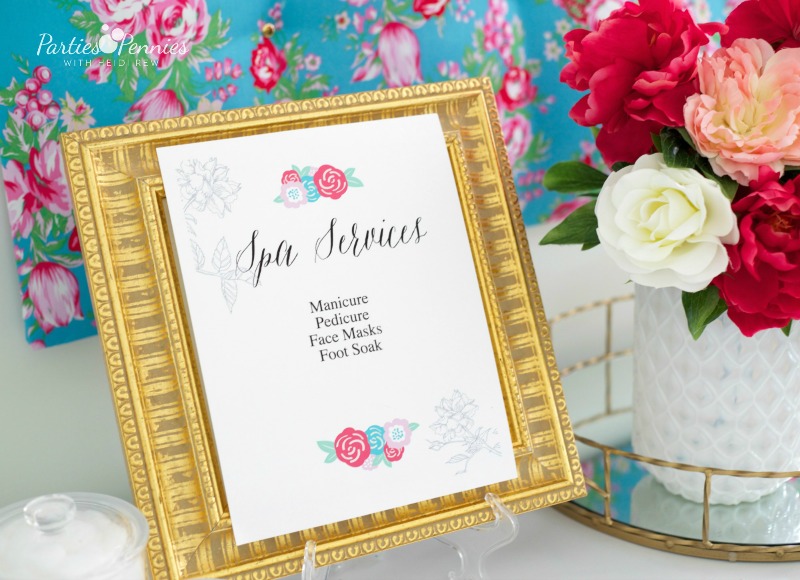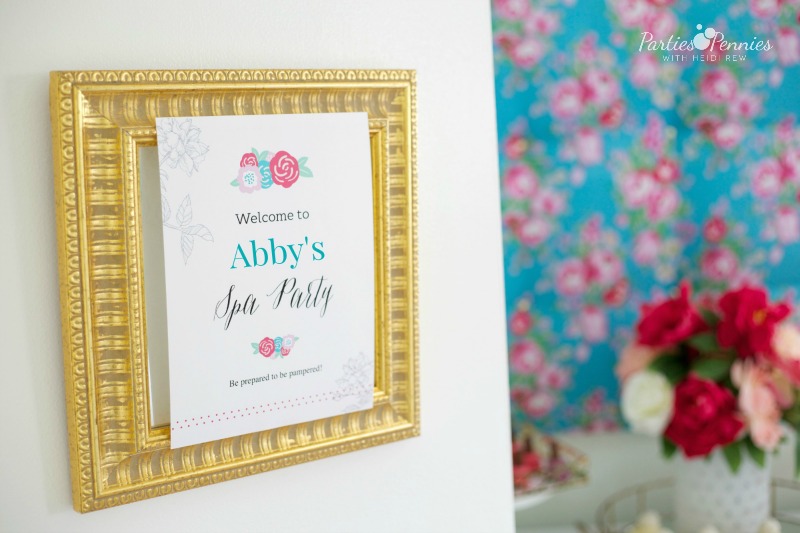 4| ACTIVITIES & FAVORS
Mini Mani/Pedi Kit – As soon as the guests arrive, give them their own mani/pedi kit with their name on it. A lot of times you can find these at the Dollar Store or even your local Target/WalMart. This way you can use the guests own kit on them when you do the mani/pedis.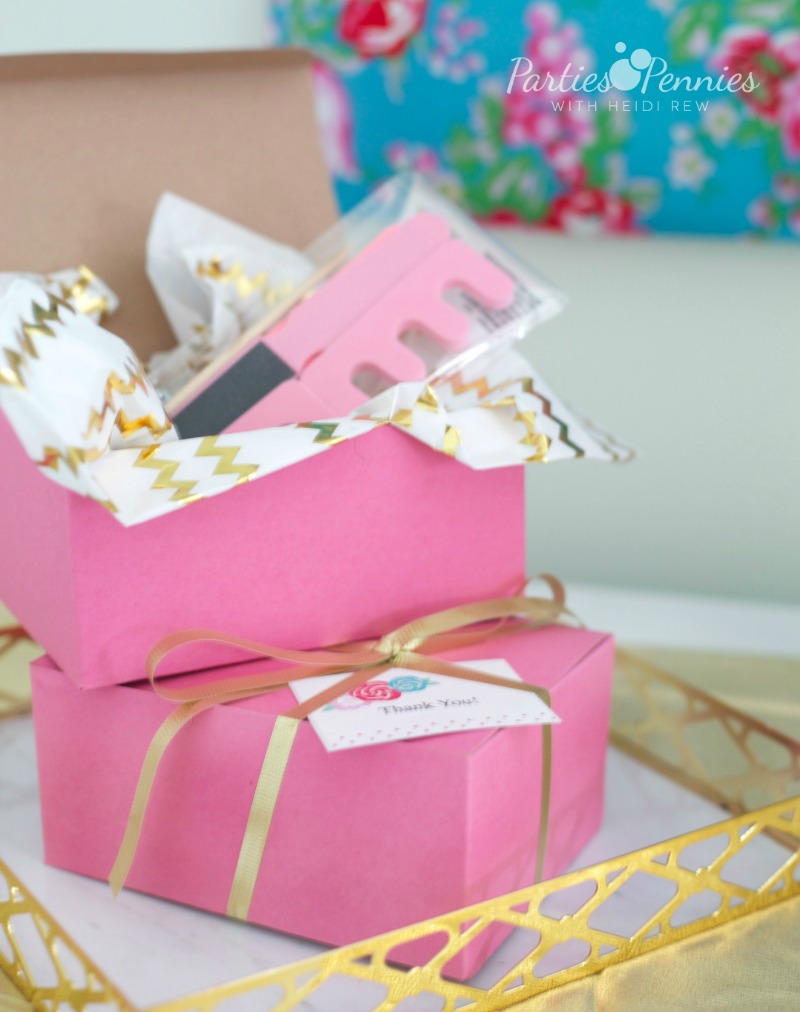 DIY Flip Flops – You can see how to do these in the video tutorial in this post. The guests will love decorating them and then they can wear them after their pedi.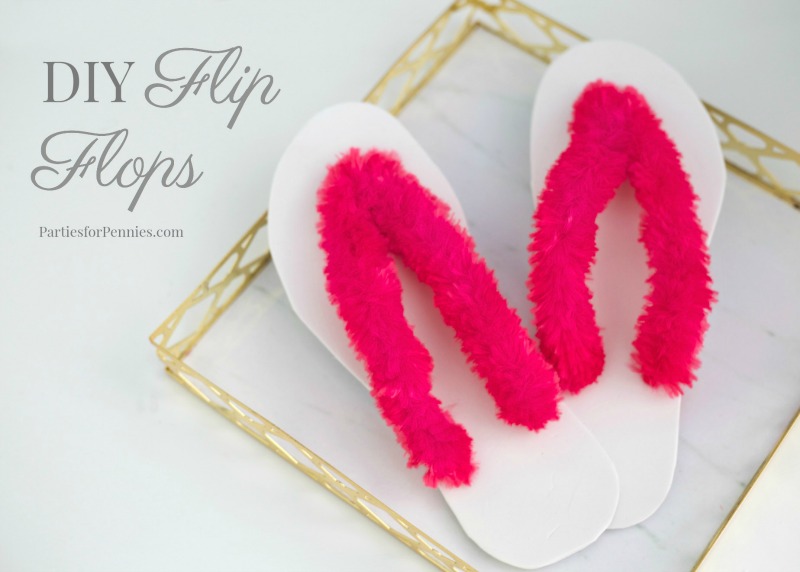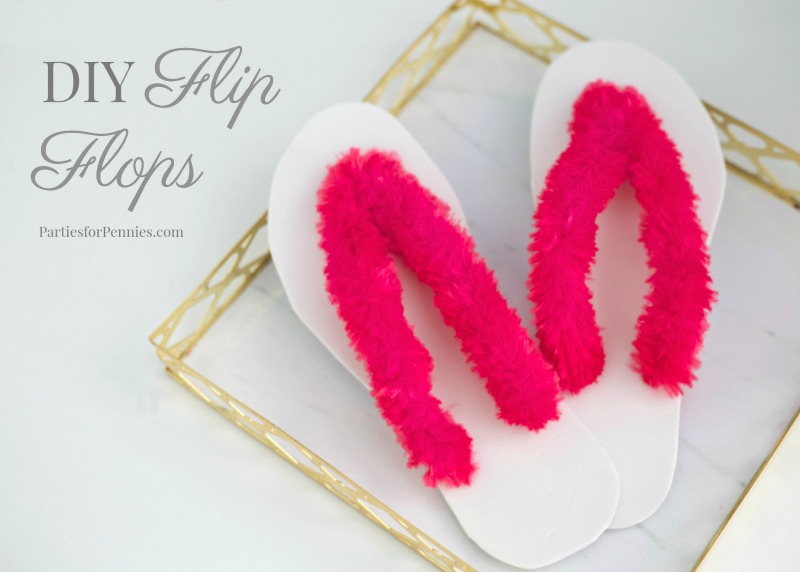 Spa Services – If you have several guests, it would obviously take forever to do all the spa services yourself. Ask some of the parents to help man a station. Have the guests alternate between each one. You can also combine two of them to help out – foot soak, while they're getting their fingernails done OR face mask while they're getting their feet done.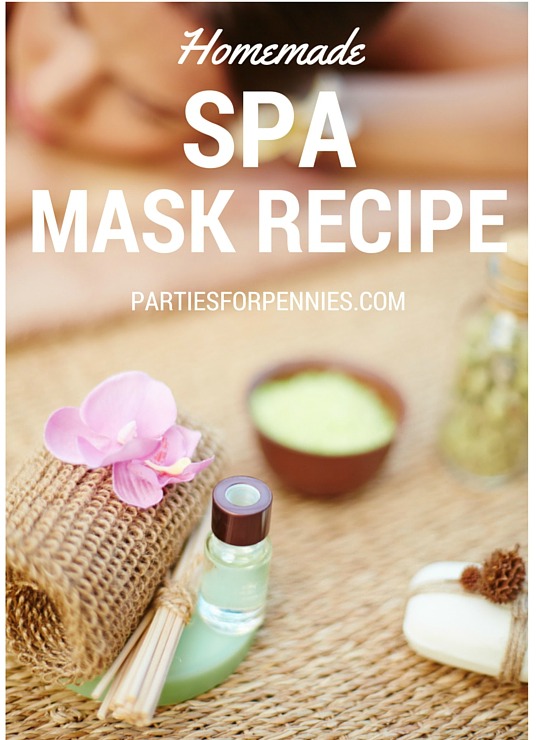 SPA MASK RECIPE:
Avocado & Yogurt Mask
1/2 ripe banana, mashed
1/2 ripe avocado, mashed
2 tbsp. full-fat yogurt
Mix together & leave on your face for 10-20 minutes. Makes 1 mask (adult) & 2 masks (kid).
Other Spa ideas: Let your guests add sit back & relax with cut cucumbers for their eyes! Set up a foot soak with epsom salts and avocado oil (find it at health stores).
I PROMISE you can throw the most serene & beautiful SPA PARTY!! To make it easy on yourself, just download the SPA PARTY in a PDF to easily print off your invites, signs, favor tags, menu labels, to-do list, and supplies! Now…Party On!