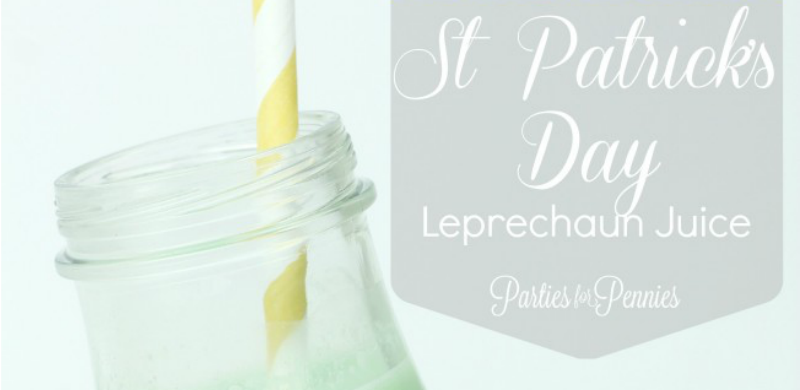 20 Feb

St Patricks Day Drink

Hey party peeps!

One of our fellow P4P'ers asked me a couple weeks ago for ideas for her child's classroom. She was in charge of bringing drinks for the class' St Patrick's Day party. Since everyone knows it's a full-blown green day (and I'm not talking about the band), she wanted something in that hue.

I suggested a couple options for a St Patricks Day drink to her but I preferred the green milk suggestion. I know…sounds tasty, huh?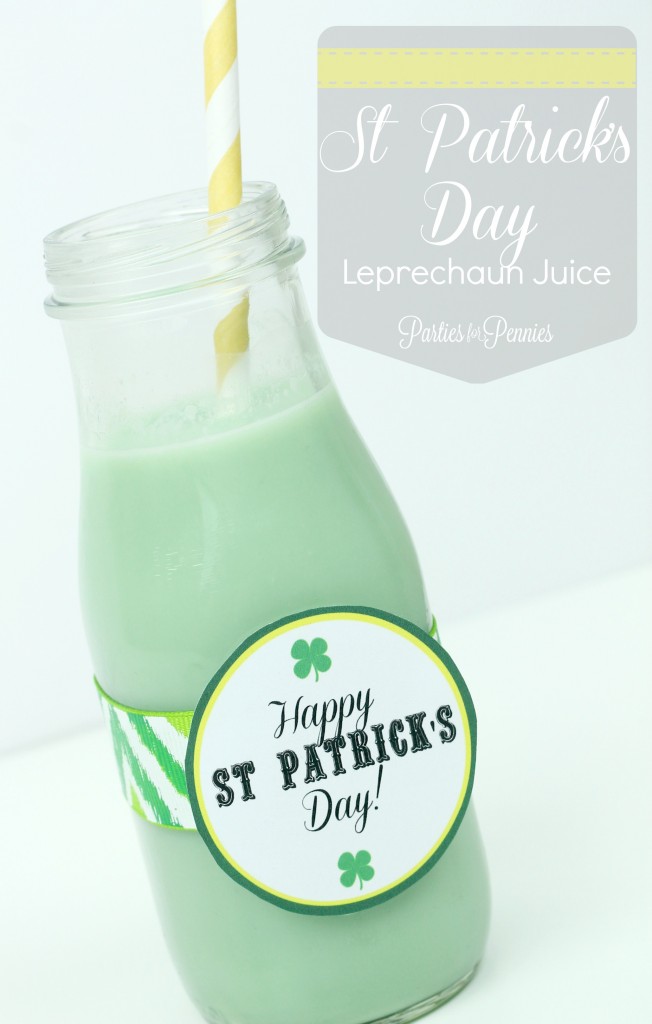 I guess we could call it leprechaun juice.
This is a fun St Patrick's Day treat for just one child or a whole classroom full. One of the best parts about it? You probably have all the ingredients in your kitchen!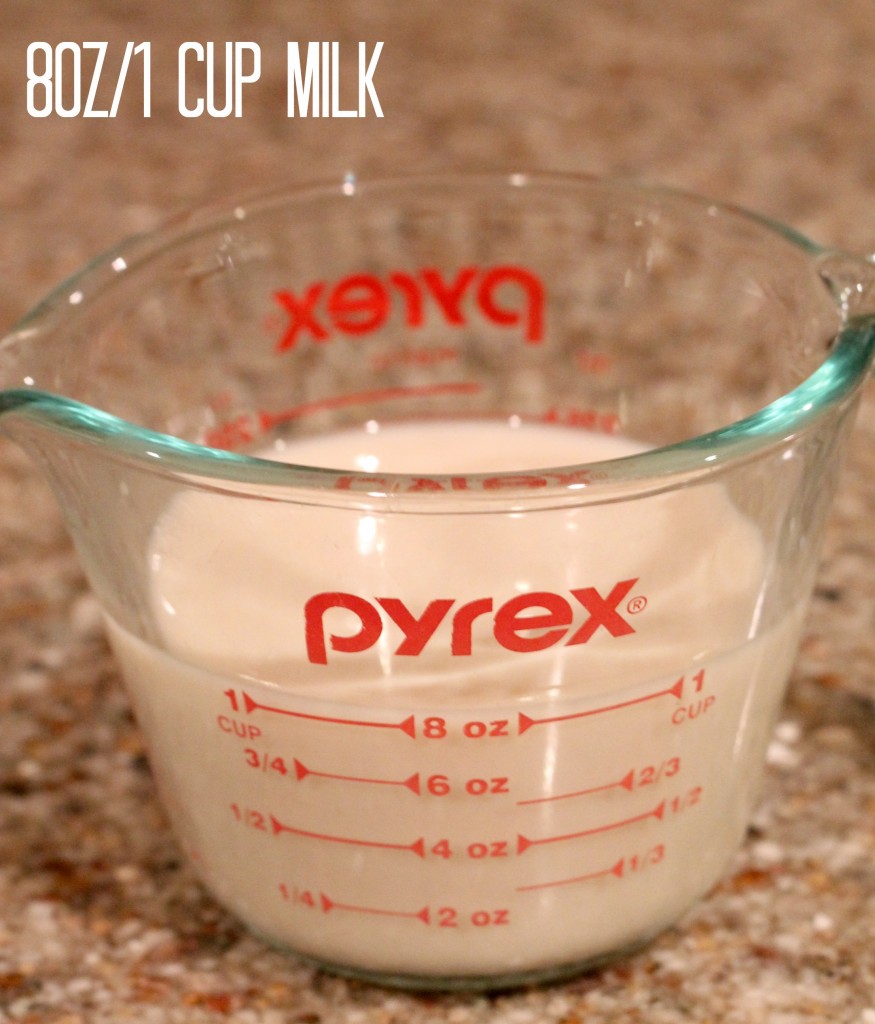 Start out with 8 oz or 1 cup of milk. This is for an individual drink. Multiply the amount based on number of drinks. I used Almond Milk and it turned out great. You can, of course, use regular milk too.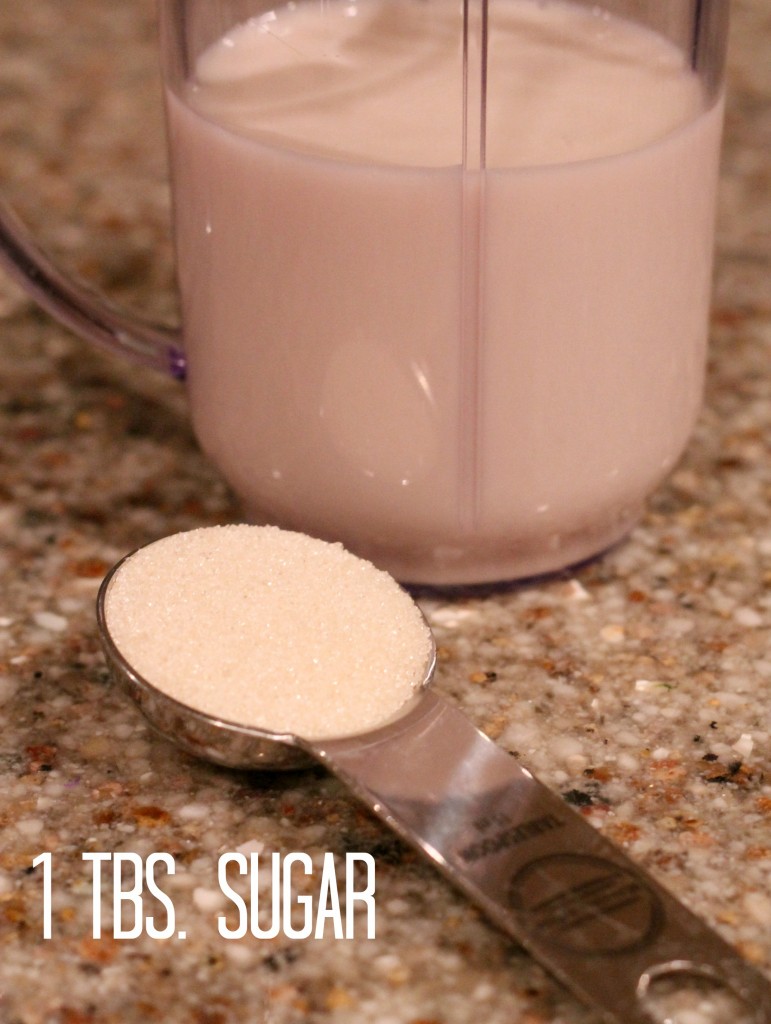 Add 1 tablespoon of sugar to the milk. I mixed mine in our magic bullet but you can also use a regular blender for multiple drinks.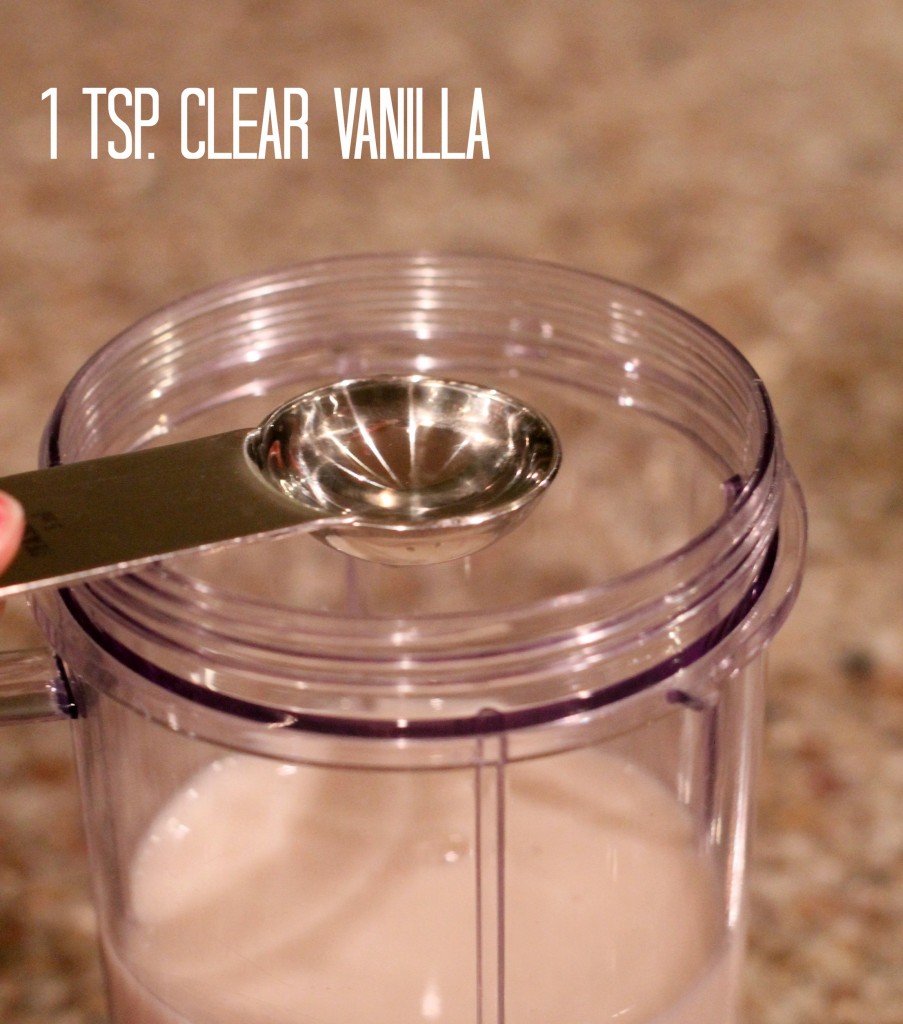 Add 1 teaspoon of clear vanilla. Don't add dark vanilla because it will tint the milk.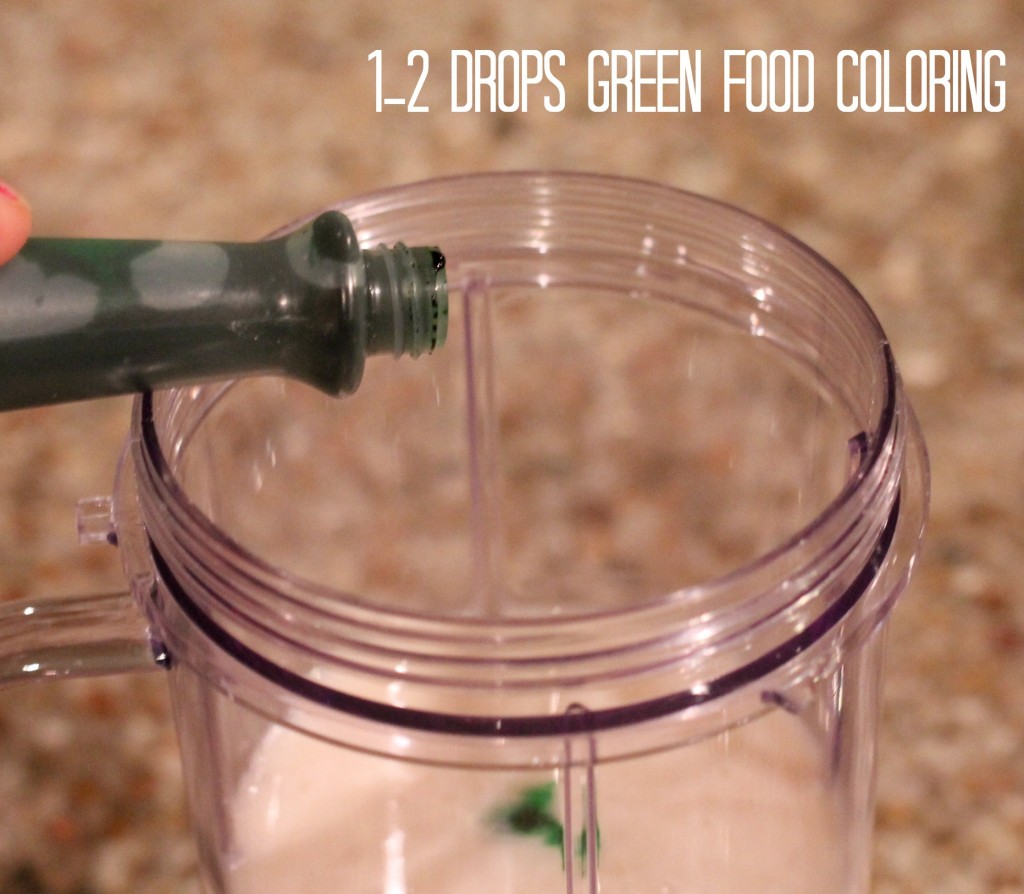 You're going to "tint" the milk with green food coloring. Add 1 to 2 drops of the food coloring.
Mix in the blender or magic bullet until the sugar is dissolved.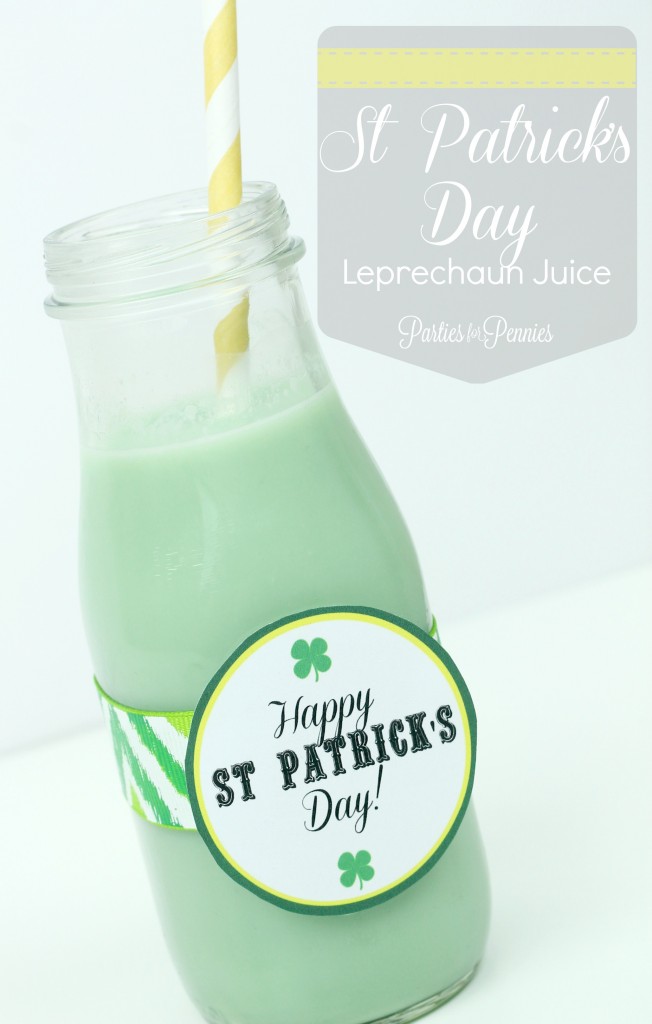 Cheers!
I used an old frappuccino bottle for my green milk glass. The "Happy St Patrick's Day" tag on the bottle are printables I made and am sharing them with you. And then I found the ribbon at the craft store for a fun addition.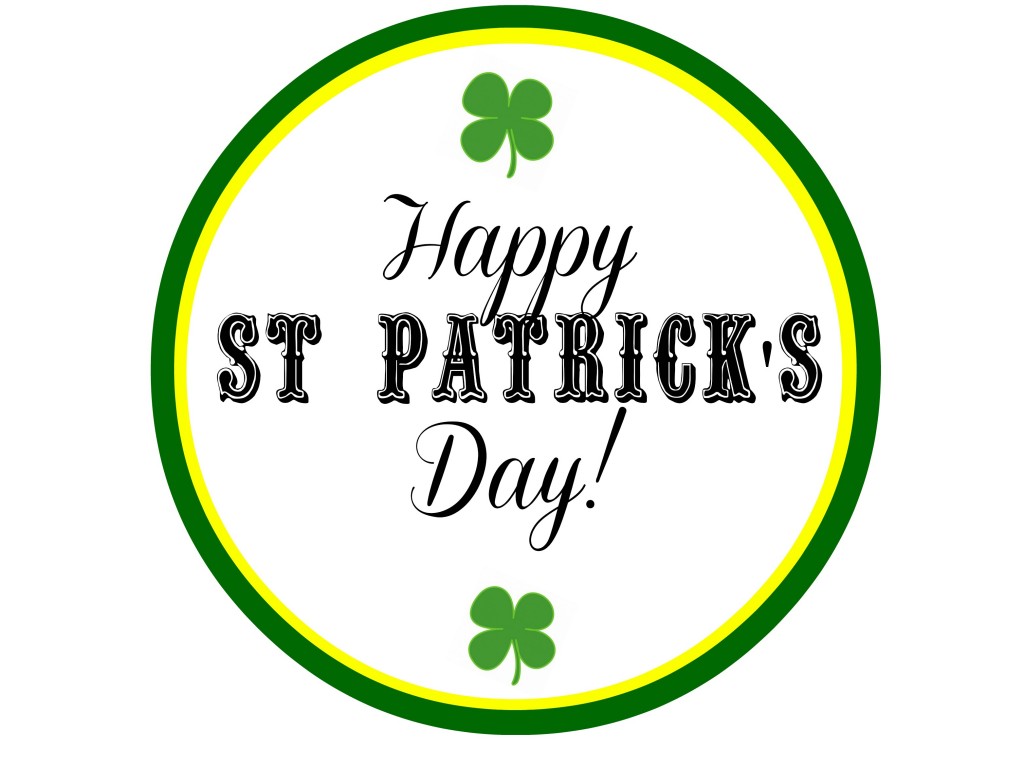 Click on the "print here" button and it will pull up a sheet with six of these tags. Click on the "printer" tab and print to white cardstock. Cut out and you're done!
Are you a room mom for your kid's classroom? If so, what are some ideas you've done? Tweet me, post to facebook, email me (heidi@heidirew.com), Instagram or comment here. I'd love to share your great ideas with all the P4P peeps (giving YOU full credit & a high-five for awesome creativity).
I've got some fun things in store coming up in the next few posts…until then…Party On!
p.s. This is YOUR official invite to the party… on the PartiesforPennies facebook page! Click here.