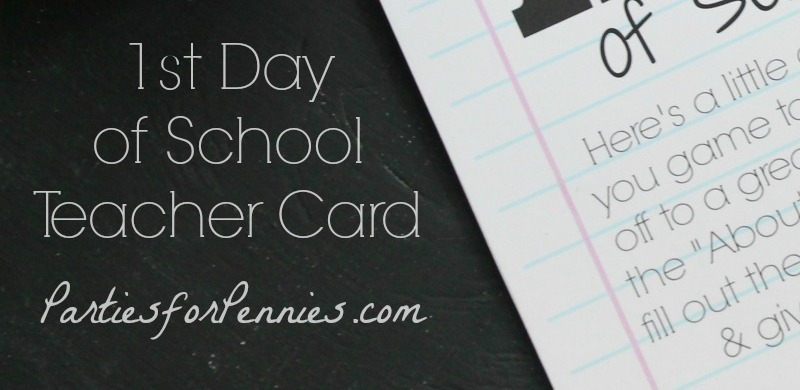 21 Aug

Teacher Card Printable

Hey party people!

Has school started for your kids yet? Last week, I did a guest post for Amy Locurto of Living Locurto blog featuring a free teacher card printable.
Even if school has already started, this would be a fun activity for you & your child to do together. It's a great way for your child to practice getting to know someone else and it gives you some great ideas for teacher gifts throughout the year (based on the teacher's answers).
To print off your own "Getting to Know You" teacher printable, check out the full post on Amy's blog, Living Locurto!
Hope you have a confetti-filled day! I'll be back on Friday with the best burger recipe ever! Perfect for your Labor Day weekend.
p.s. This is YOUR official invite to the party… join in on the Parties for Pennies Facebook page, Twitter, and Pinterest!