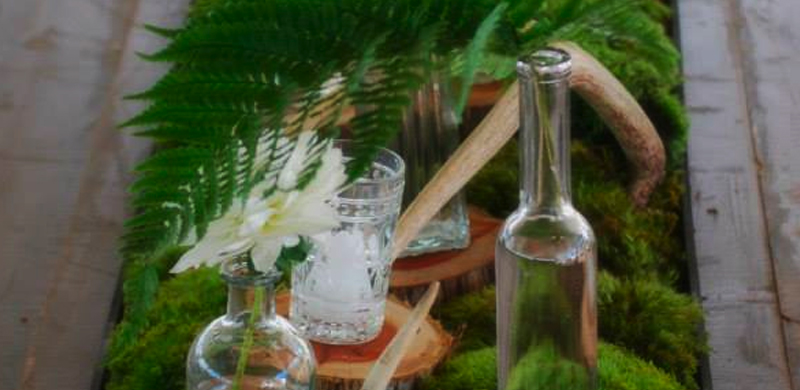 04 Nov

Thanksgiving Centerpiece

Hey party people!

I was trying to figure out a great table centerpiece that transitioned nicely between fall & Thanksgiving. While I was brainstorming, I saw this beautiful centerpiece by the amazingly talented Joe Jumper of The Clay Pot did.
I adore it so much. Joe is so talented & owns my favorite store in Chattanooga, TN. Stop by The Clay Pot if you're ever in the area. You won't be disappointed. You may remember I interviewed Joe on Parties for Pennies this past summer. His creative genius just blows me away.
This centerpiece was no exception. It immediately gave me inspiration to create my own boxed Fall or Thanksgiving Centerpiece.
I didn't have a shallow box like Joe had but I did have this box I picked up at an antique shop for my backyard wedding reception a couple years back.
I stuffed it with plastic bags & anything else I could find then I started gathering as many natural elements as I could.
These were the elements I included: Extra-large pinecones, a planted succulent, couple of faux white pumpkins, candles, some random pieces from a big potpourri bag, and finally moss to fill in the spaces.
It turned out to be a perfect table centerpiece to transition from the Fall into Thanksgiving!
Thanks Joe for the great inspiration!
If you're looking for some more Thanksgiving table ideas & inspiration, check out these past posts:
          Acorn Napkin Ring                             Easy Placesetting                     Faux Bois Log Centerpiece            DIY Fall-Inspired Napkins
And a Kids Thanksgiving Table
p.s. This is YOUR official invite to the party… join in on the Parties for Pennies Facebook page, Twitter, Pinterest, Instagram & Bloglovin!