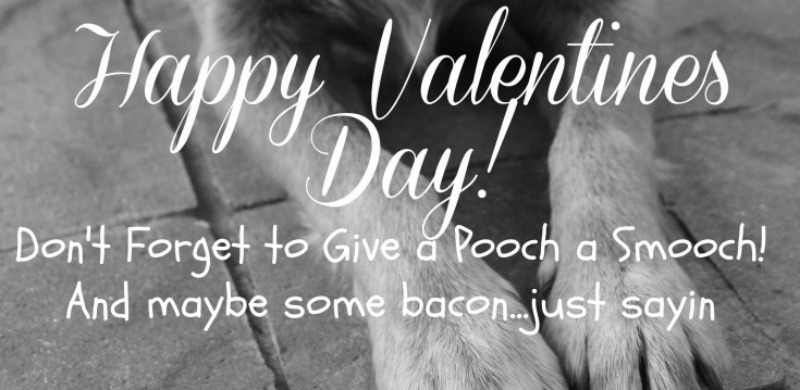 11 Feb

Unusual Valentines Day Ideas

Hey party people!

My dog-child Guinness (my husband named him) has a special Valentine's Day message for you…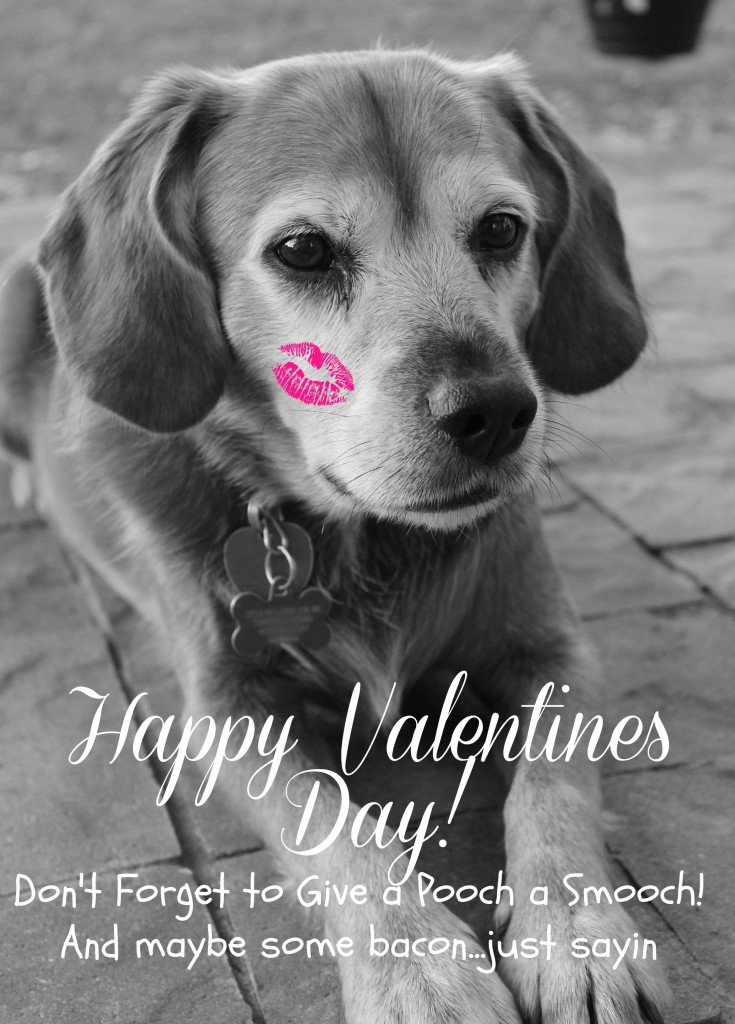 Hope you feel really loved this Valentine's Day! I have to say…you made me feel really loved & supported last Thursday, when I announced I was leaving my radio job. I loved hearing your stories of risk. Most of you said it was the best decision you made. That encouraged me more than you know. Taking a risk ALWAYS comes with doubt and I will be reading YOUR stories over again when that doubt creeps in. So…thank you!
Back to Valentine's Day. The drill for Valentine's day goes: romantic dinner, flowers, chocolate, card and maybe some jewelry?! Look…I love to eat. I swoon for flowers. Cards make me smile and chocolate…duh?! This year, I wanted to do something different. Mike & I are super busy. Our weekends rarely end up free and if they are…we're usually trying to catch up on rest. That probably sounds very familiar to you…especially if you have kids.
I wanted to be able to experience something with Mike. Go on an adventure. Try something new and challenging.
So…I get this Groupon for Dosser Works Paintball! BINGO, we have a winner!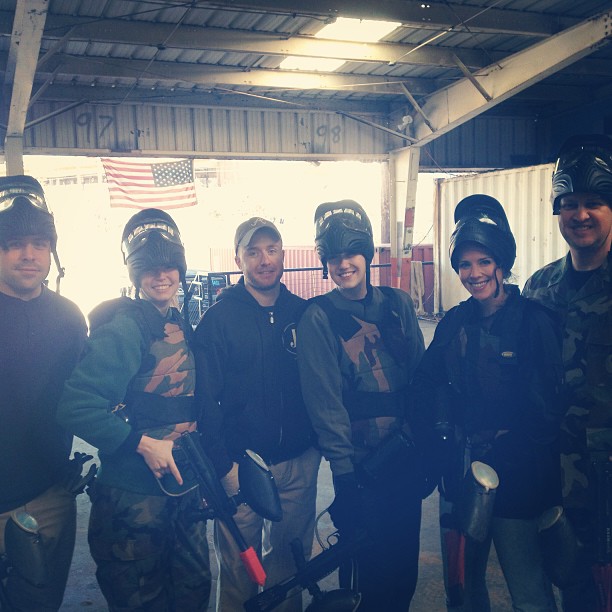 I sent out an email with this subject line to some of the couples we know: SCORE this Valentines Day! Only two other couples were brave enough to take the pelting.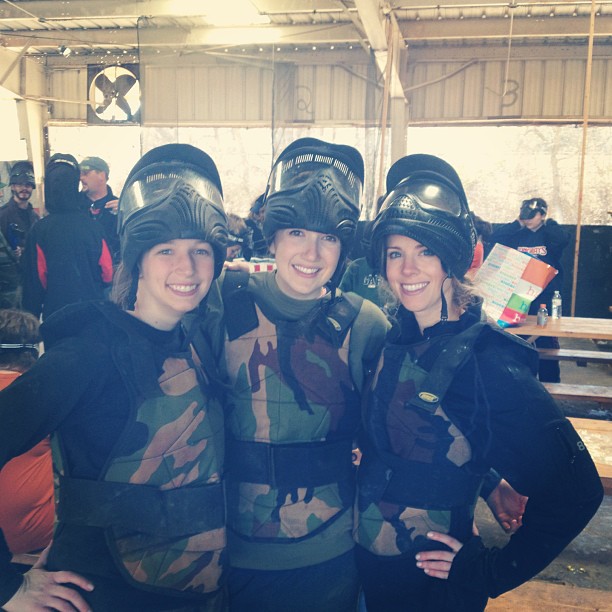 All of us girls had never done paintballing before. The boys had. So glad we were on the same teams (well…except for Lee, who kept sneaking over to the other side…another story).
However…after a round of warming up to the whole game, us girls could be described in two words:
Paint. Ballers.
It seriously was SO much fun! As for the bruises, I have three small ones. That's all. It was such an adrenaline rush and the best part about it was that I got to enjoy something fun with our friends and with Mike.
Thanks so much to Lee & Morgan and Mike & Leslie for being crazy enough to join in the fun!
The point of Valentine's Day is to take time to remember the people you love…your friends, your partner, your family. Don't feel like you have to do the typical Valentine's Day ritual. Do something crazy! It will be a memorable one and may even save you some $$! The Groupon was $35 for us as a couple that included 4 hours playing time, gear and paint. Once we included a tip, parking, etc…a nice meal would've been more.
Hope you have a great Valentine's Day! Stop back in later this week! I'm featuring an American Doll party that you are going to love!
p.s. This is YOUR official invite to the party… on the PartiesforPennies facebook page! Click here.