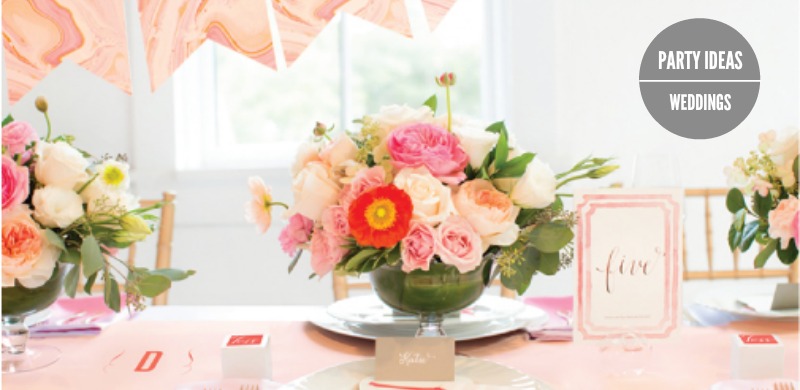 22 May

Wedding Invitations by Minted

**Minted reached out to me to share my favorite wedding invitation designs from their site. I am receiving product in exchange for this post, but the opinions are all mine. I've used Minted before this post & will continue to sing their praises."

Hey party people!

Hope you're having a great Memorial Day weekend.

This is turning out to be a mini wedding week here on Parties for Pennies. I just did a post with Wedding Cake Tips from an insider (Malinda, who has owned The Baking Grounds for a couple decades). And today, I want to share some of my favorite Wedding Invitations by Minted.

I've used Minted for other things before. They have the most gorgeous artwork, personalized stationary, business cards, gifts, and fun party decorations. Their wedding invitations are just as incredible.

Here are a few of my favorites…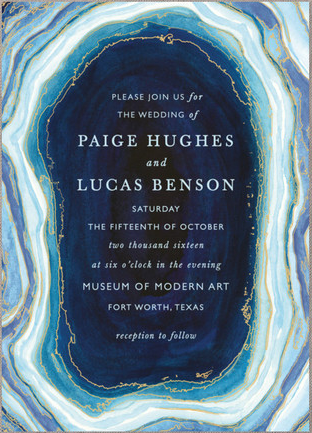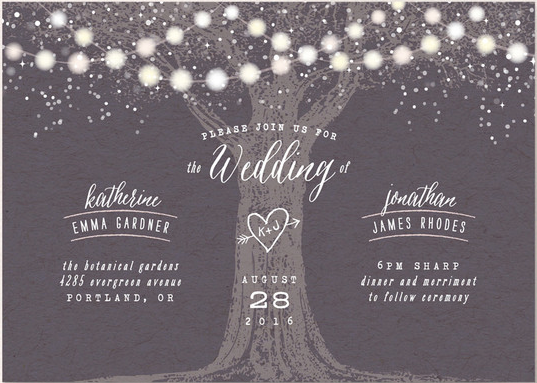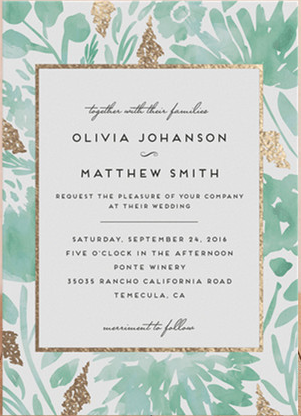 Watercolor Delight Foil-Pressed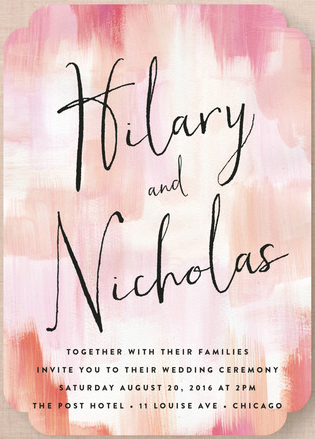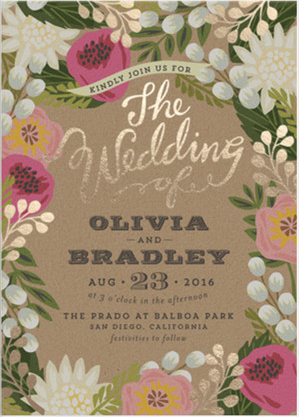 Deco Chevron Foil-Pressed Invites
I think the hardest part would be choosing which one because they're all amazing and unique. The biggest wedding trend these days is making your wedding uniquely YOU. The sky's the limit for the kind of wedding design you choose and the thing I love most about Minted (for wedding invites and other things) is they provide those unique, one of a kind designs.

Since this is a party blog designed to help you stay within a budget, I have to tell that Minted also offers a "Print Yourself" line of wedding invitations and RSVP cards! The designs are still fab, so if you've got a tight budget, this would be a great way to go.
AND…Minted is offering 15% off all wedding orders with the code MEMORIAL15! It ends Tuesday May 26th.
If you know someone that's getting married, you can email them or post this to facebook by using the share buttons below.
Have a great Memorial Day weekend & don't forget to party on!